Puppeteer brings Big Bird film to Brisbane for one night only.
11 August 2015 , 8:18 AM by Spencer Howson
Hands but no puppets – Brett Hansen with Spencer Howson in studio 400 this mornin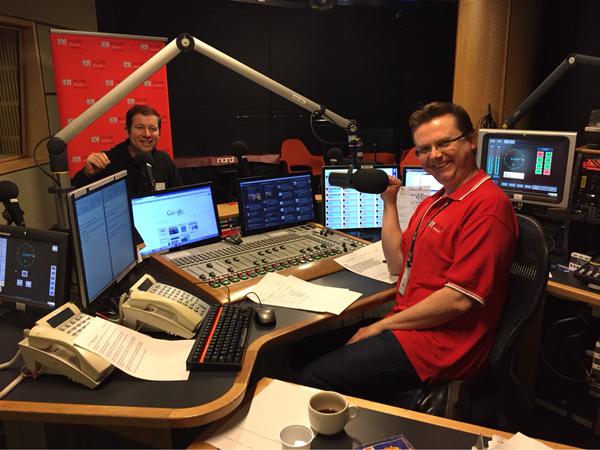 g. Image by Elissa Jenkins (@Green_Grrrl Twitter account)
Now to the story of one Brisbane man who really wanted to see a new documentary about Big Bird. And he really wanted to see it in Brisbane.
It wasn't meant to have a Brisbane season. But this man – who happens to be a puppeteer – the hands and voice of Troggg the blue monster – has made it happen! Brett Hansen, good morning!
Tickets are $20 and only available online at: https://www.tugg.com/events/40270
Audio is from 612 ABC Brisbane – http://blogs.abc.net.au/queensland/2015/08/puppeteer-brings-big-bird-film-to-brisbane-for-one-night-only.html