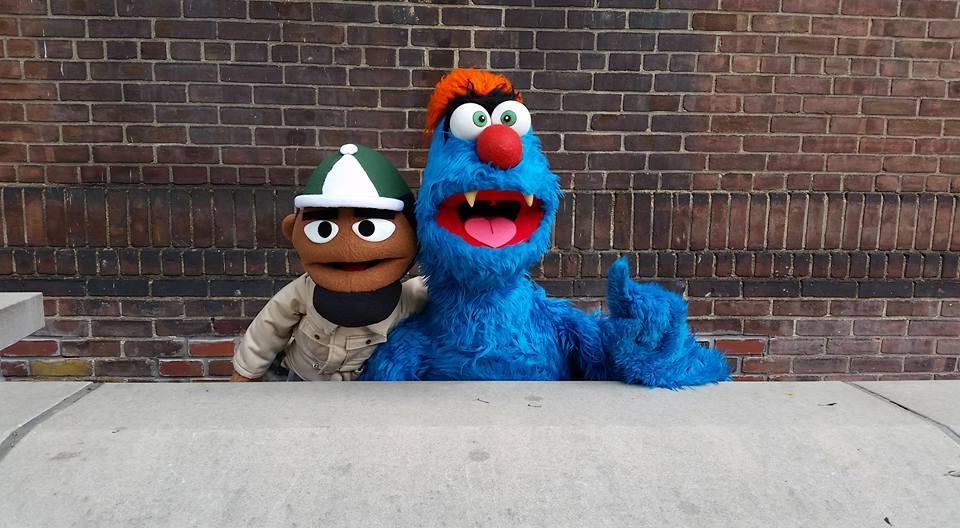 At the end of our fourth week in New York City, Brett (and Troggg) spent a day with Musa Moses Bradley, who is the puppeteer for a character called Fuzzy Beard. We went out on the Staten Island ferry and filmed an episode of "The Fuzzy Beard Show", with special guest Troggg!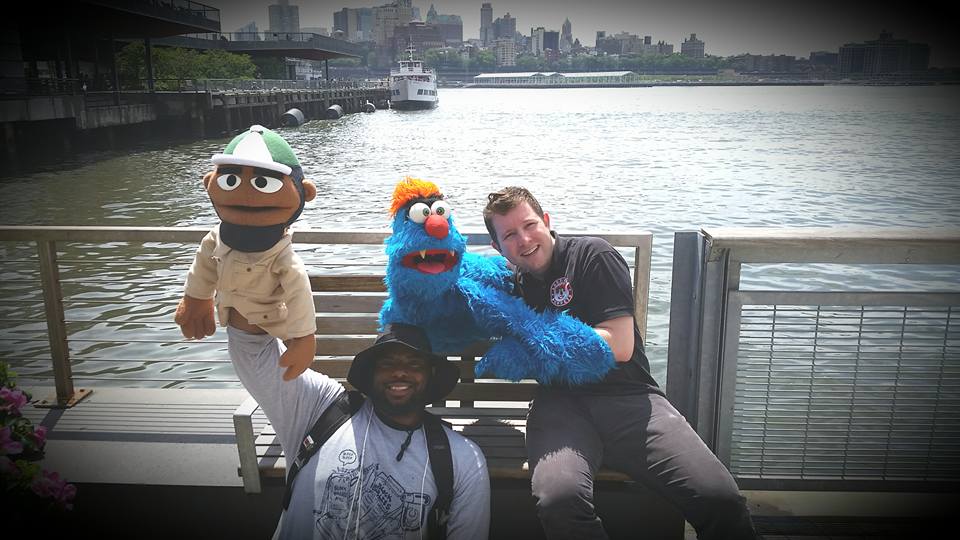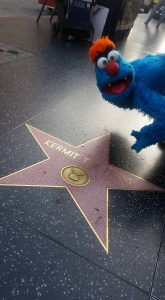 The next day, we flew six hours to Los Angeles where we stayed just off Hollywood Boulevard for a week. Troggg found Kermit the Frog's star on the Hollywood Walk of Fame!
We also went to see The Jim Henson Company, where the famous Kermit the Frog statue stands at the front gate. He's dressed like Charlie Chaplin. Why? Troggg explains why in the video below: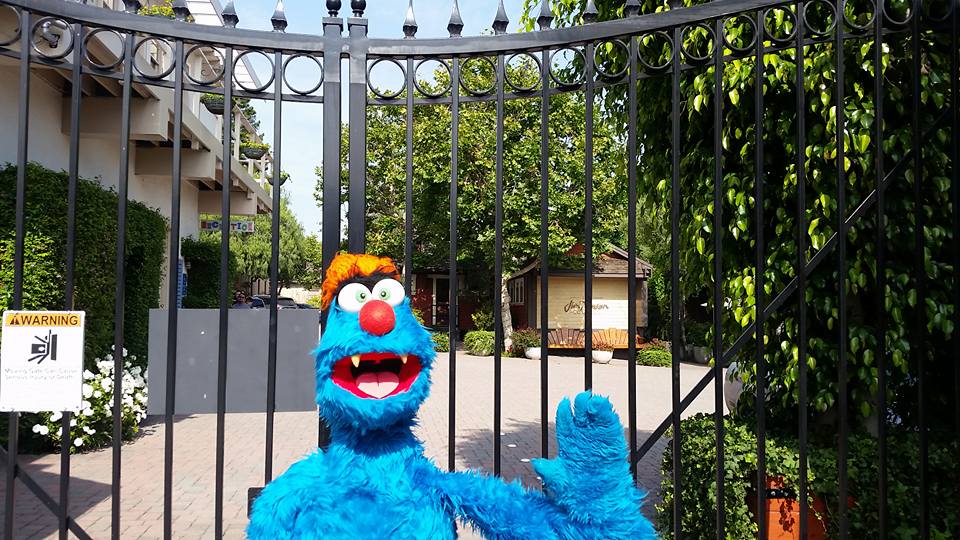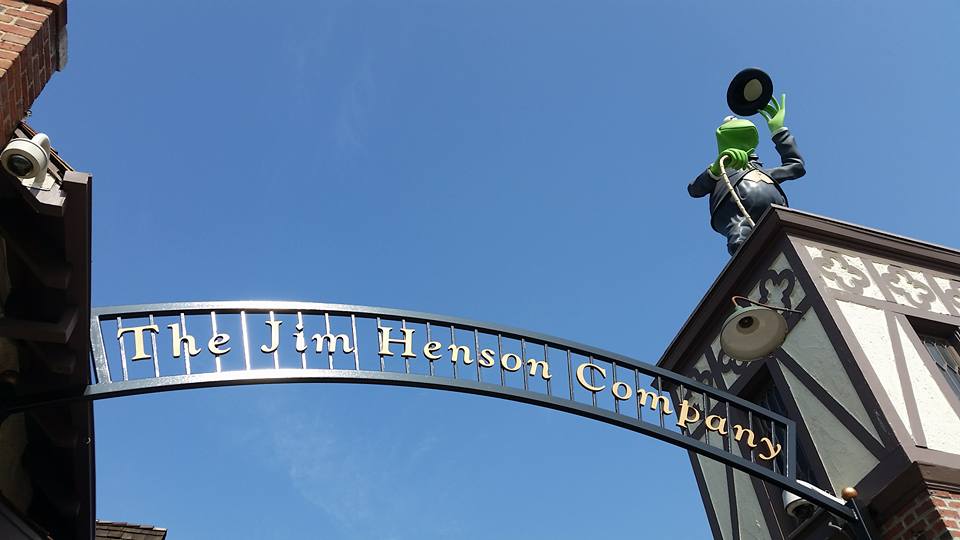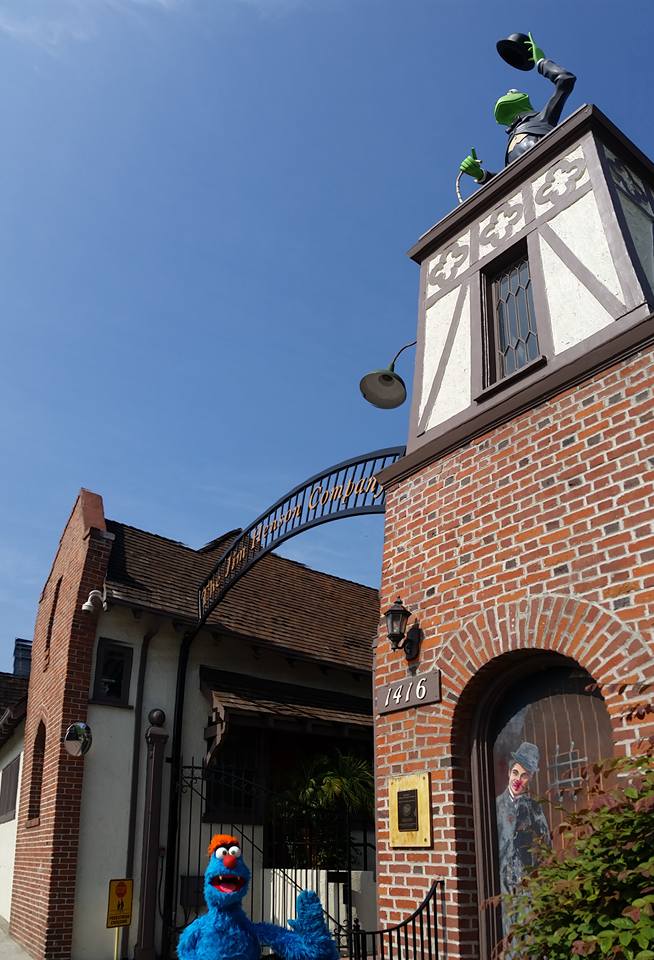 Then we got to meet up with two Henson puppeteers, Grant Baciocco and Russ Walko in Burbank, California. Troggg met some puppet friends – Uncle Interloper (performed by Grant Baciocco), Toiley T. Paper (also performed by Grant Baciocco), and the stars of web series "The Ultimate Nerd-ament", Stanley (Grant Baciocco) and JAX (Russ Walko). We had the honour and pleasure of visiting Grant's office and Russ' workshop (known as 'The Puppet Garage'). Russ Walko built a bunch of Muppets for the recent TV series "The Muppets", and also built puppet characters for an episode of "Community" and an episode of "The Simpsons" that featured puppets. One of the puppet monsters in Russ' workshop looks like Troggg's long lost brother! Have a look: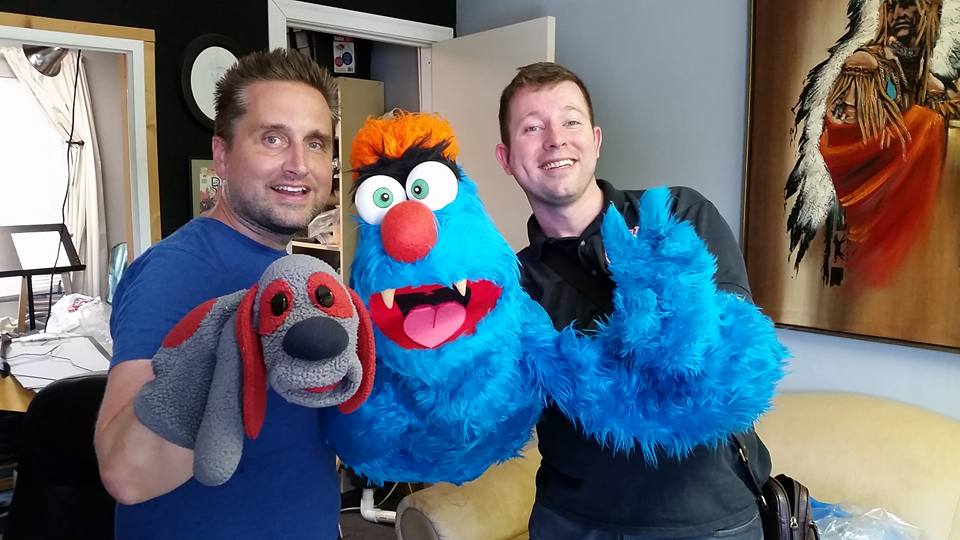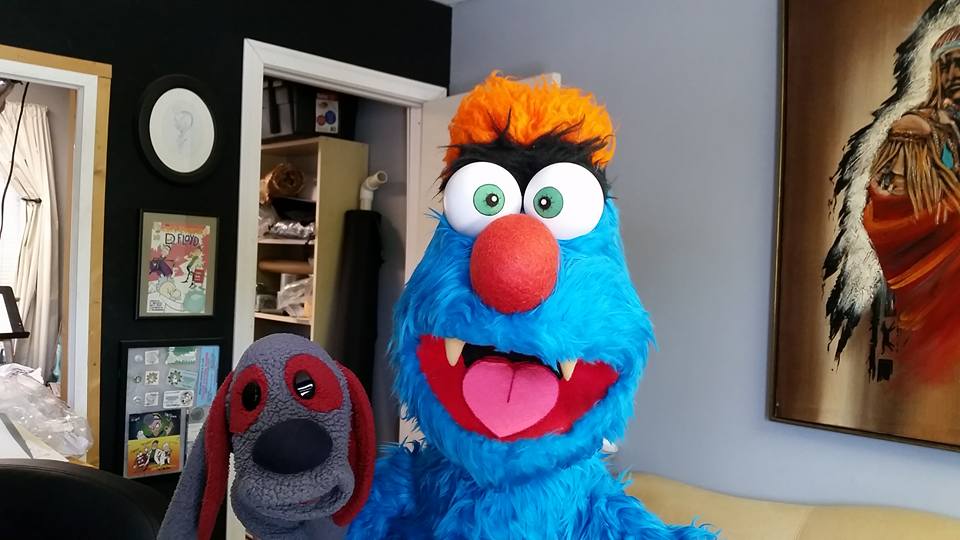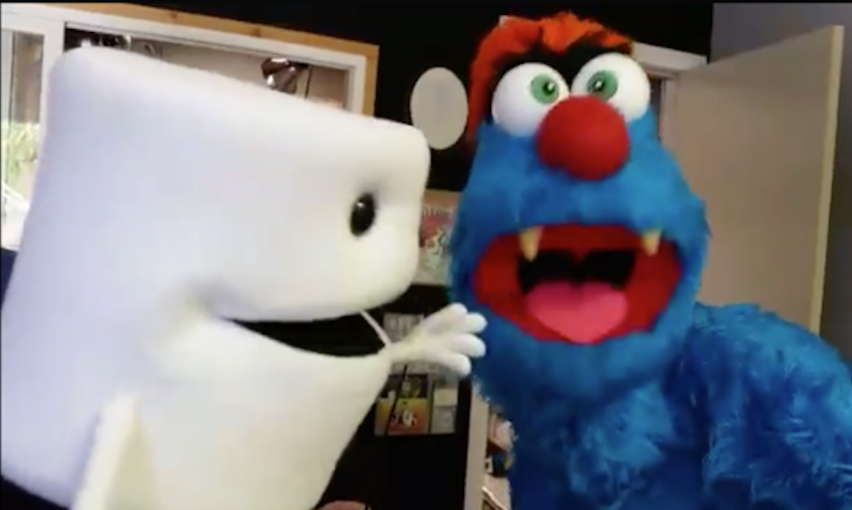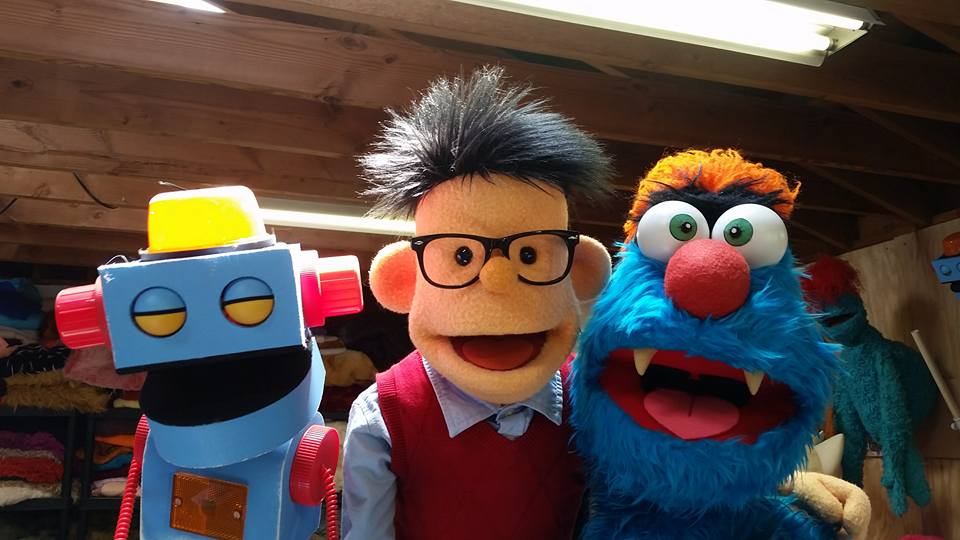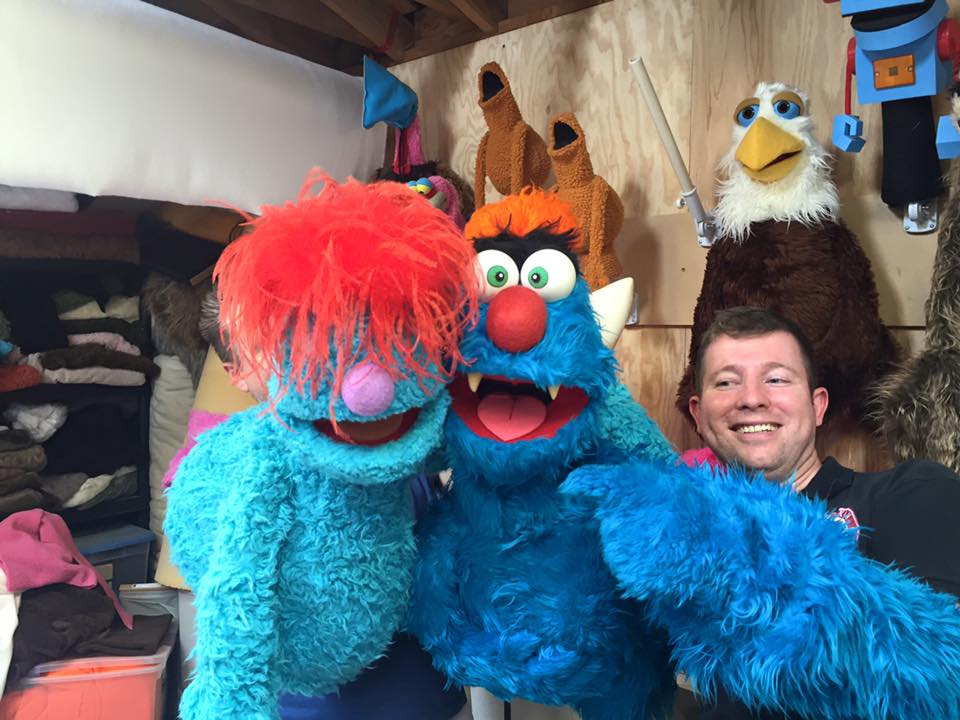 Troggg got to chat with Toiley T. Paper after a successful run of comedy puppet shows at the Orlando Fringe Festival. He's also about to perform at the Hollywood Fringe Festival:
And then Troggg had a casual discussion with Stanley and JAX about air travel:
So it's been another fun and busy week of puppet adventures with Troggg!
We're now in Denton, North Texas – about to start lessons at the big "Beyond the Sock" film & TV puppetry workshop at the University of North Texas. The teachers are a couple more Henson puppeteers – Marty Robinson (Telly Monster and Mr. Snuffleupagus on Sesame Street), Noel MacNeil (Bear, from Bear in the Big Blue House), and Pasha Romanowski (builder of puppet characters from New Zealand's "The Moe Show") .
We'll leave you with Troggg's guest starring episode of "The Fuzzy Beard Show" filmed in New York City: