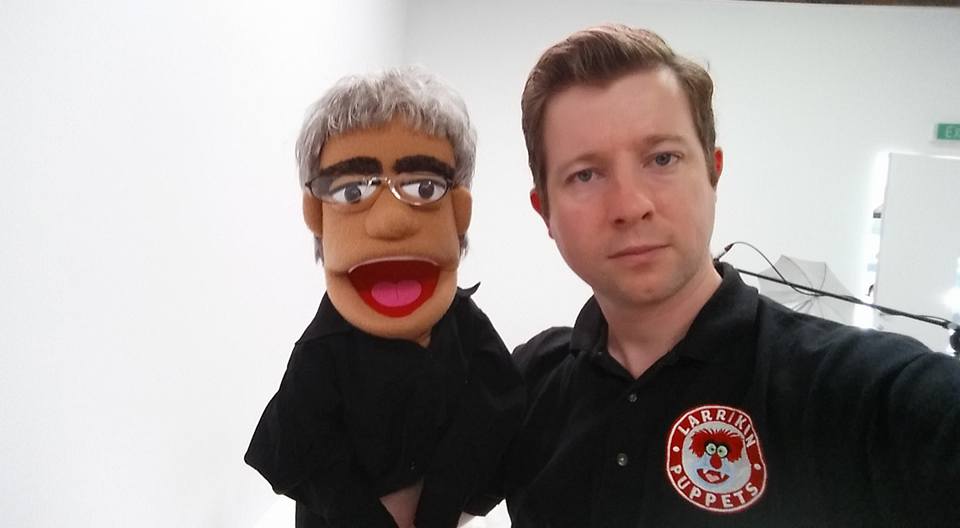 This year, Larrikin Puppets has continued to grow from strength to strength. In its third year of business, the puppets have appeared at several festivals, more child care centres and schools than ever before, two Supanova Pop Culture Expos, regular shows at South Bank Parklands, a series of family variety shows at Morningside's Studio Theatre & Cafe, a film appearance in artist Richard Bell's movie "5 for 35" (currently showing at APT8, Gallery of Modern Art, Brisbane), a cameo in "The Hobble & Snitch Show", and even a hosting gig on "Juiced TV" – a TV show filmed at the Lady Cilento Children's Hospital. Troggg even got to meet Agro this year!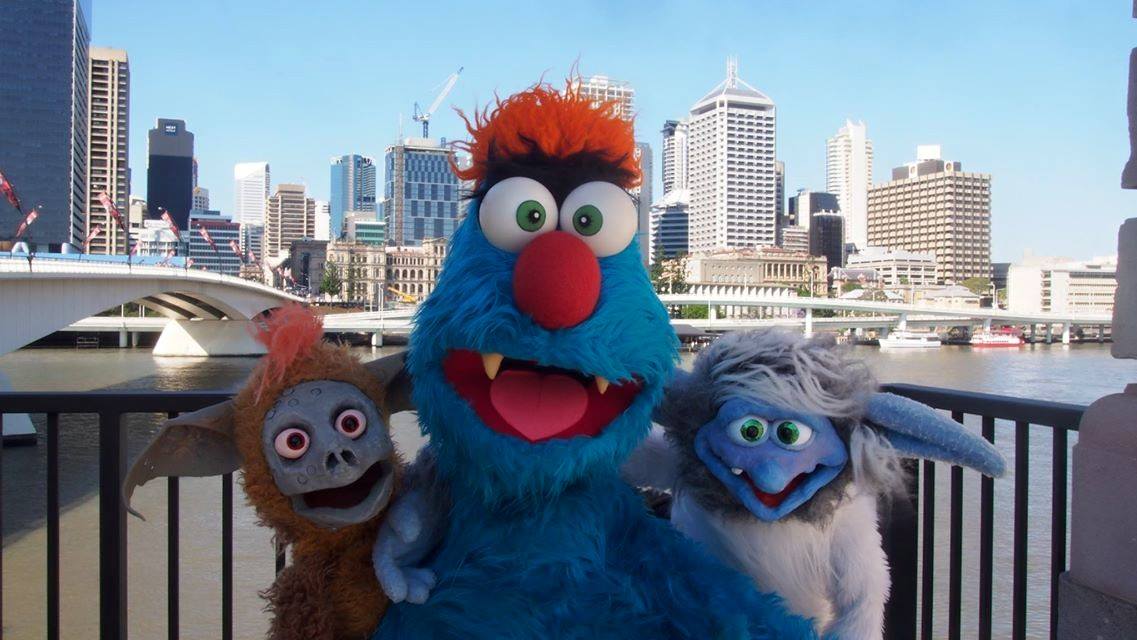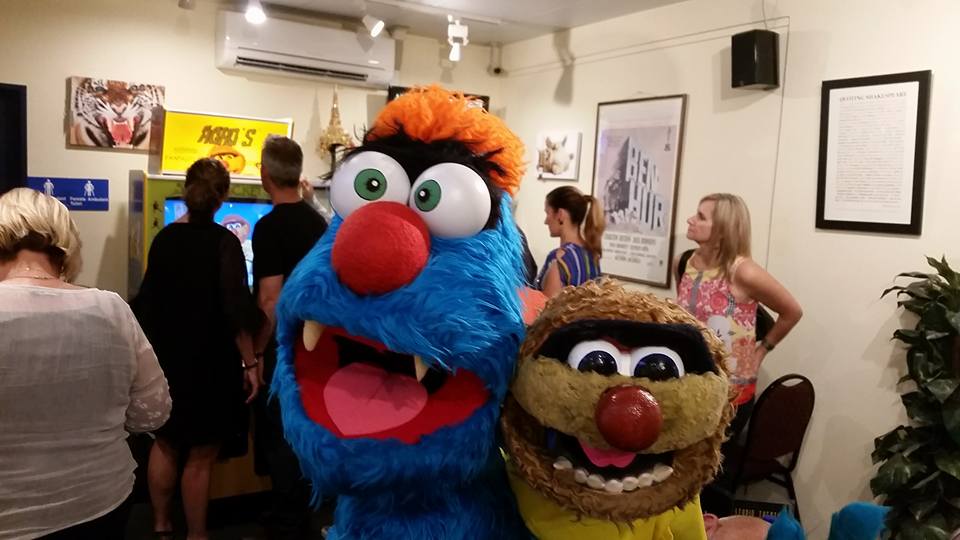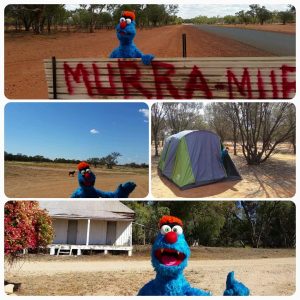 We also took the puppets along to perform in Childers, Toowoomba, and at the 5th Kooma Green School – a cultural exchange program held in the remote Indigenous community of Murra Murra in South-West Queensland. And Troggg got to accept a trophy at Etihad Stadium in Melbourne when Larrikin Puppets WON the BizCover NEIS Change Award at the National Small Business Development Conference!  

I managed to arrange Brisbane's only cinema screening of the award winning documentary film, "I Am Big Bird: The Caroll Spinney Story" at Event Cinemas (hosted by Troggg of course). We raised $300 towards ovarian cancer research and awareness via Queensland Centre for Gynaecological Cancer in memory of my Mum.
On a personal note, I got married this year! To the beautiful Elissa, who has been the most amazing friend anybody could ever wish for.
Here's to more puppet fun and adventures in 2016!
HAPPY NEW YEAR!
From Brett Hansen 🙂