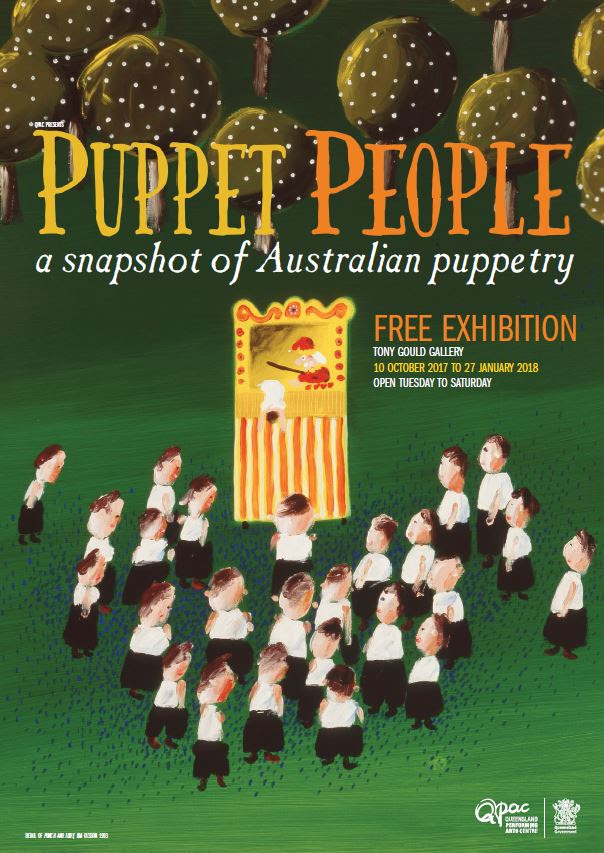 A free puppetry exhibition called "Puppet People: A snapshot of Australian Puppetry" is being held at the Tony Gould Gallery at the Queensland Performing Arts Centre (Brisbane) from 10 Oct 2017 – 27 Jan 2018.
Some of the puppets on display at the exhibition have been lent by South Australian puppeteer Keith Preston from Preston's Historic Punch and Judy.
The Tony Gould Gallery is located on the ground floor at the entrance to the Cremorne Theatre, facing the river and about half way along the side of QPAC's building. The closest parking is at the Performing Arts Car Park. Also close by is the Grey Street entrance to the Brisbane Convention Centre.
The Gallery is open, free of charge, from Tuesday to Saturday, 10am to 4pm during exhibition seasons.
Information about this exhibition was first published in the UNIMA Australia Newsletter in September, 2017. Information about the Tony Gould Gallery was sourced from the QPAC website.
Larrikin Puppets is a member company of UNIMA Australia.