This week Larrikin Puppets are performing childcare centre incursion puppet shows for a couple of the great childcare centre chains – Sunkids and Kool Kids.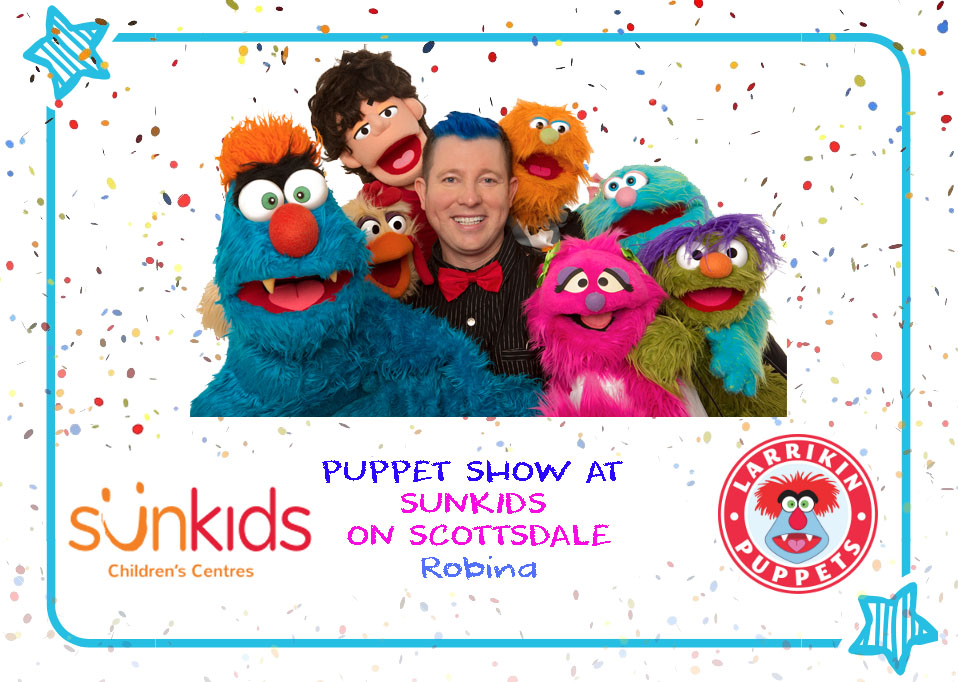 On Wednesday 15th of May Brett will be performing his solo puppet show childcare centre incursion at Sunkids on Scottsdale, which is a Sunkids Children's Centre in Robina on the Gold Coast.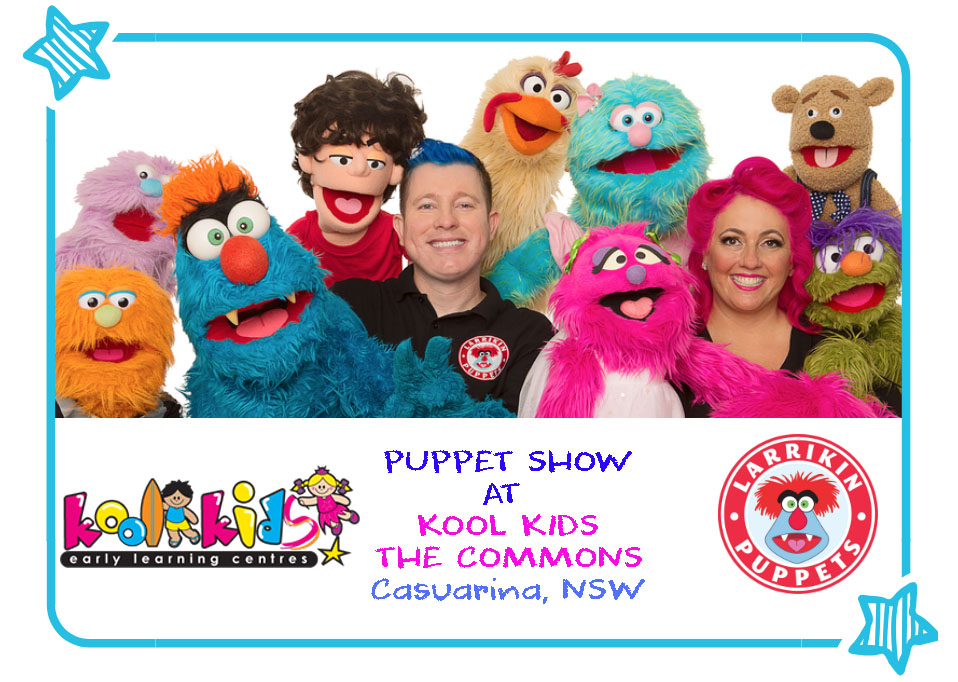 On Thursday 16th of May Brett and Elissa will be performing their childcare centre incursion puppet show at Kool Kids Early Learning Centre The Commons Casuarina (aka Kool Kids The Commons), which is a childcare centre in Casuarina NSW – not far over the Queensland / New South Wales border.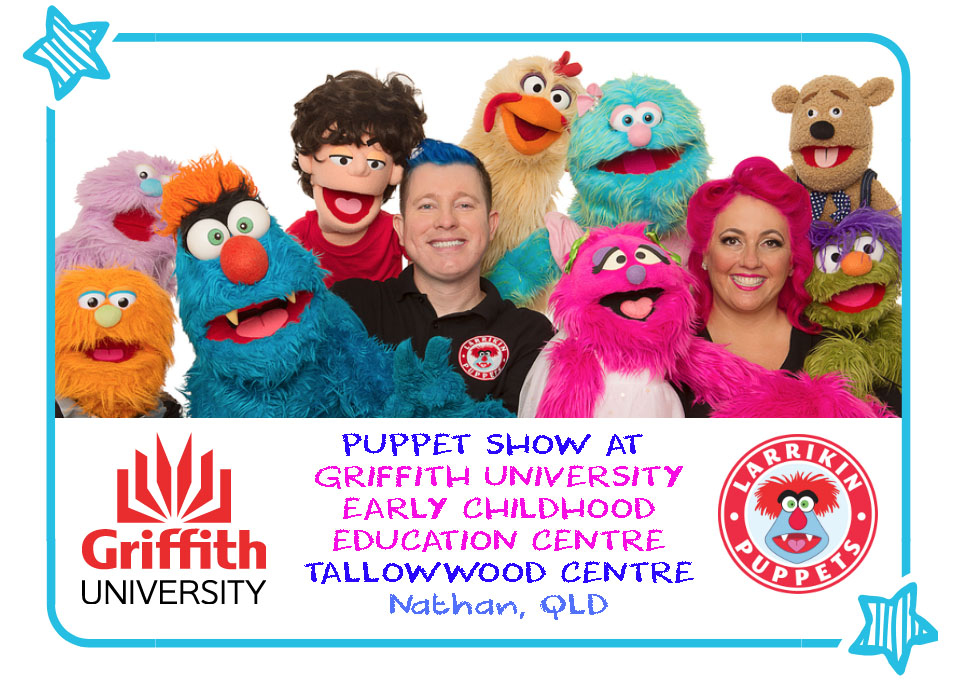 And then next week on Tuesday 21st of May, Elissa will be joining Brett again for a Story Time puppet show at Griffith University Early Childhood Education Centre – Tallowwood Centre at Nathan Campus as part of their Under 8's Day celebrations. We perform all kinds of childcare centre incursion shows in all kinds of centres.