Troggg and his fluffy friends are heading to Davy's 4th Birthday Party today in Cleveland!
Birthday Party puppet shows have been part of the Larrikin Puppets menu of options since the beginning.
Book a puppet show for your birthday party today! Here's how: http://www.larrikinpuppets.com.au/forkids-party-entertainment-brisbane/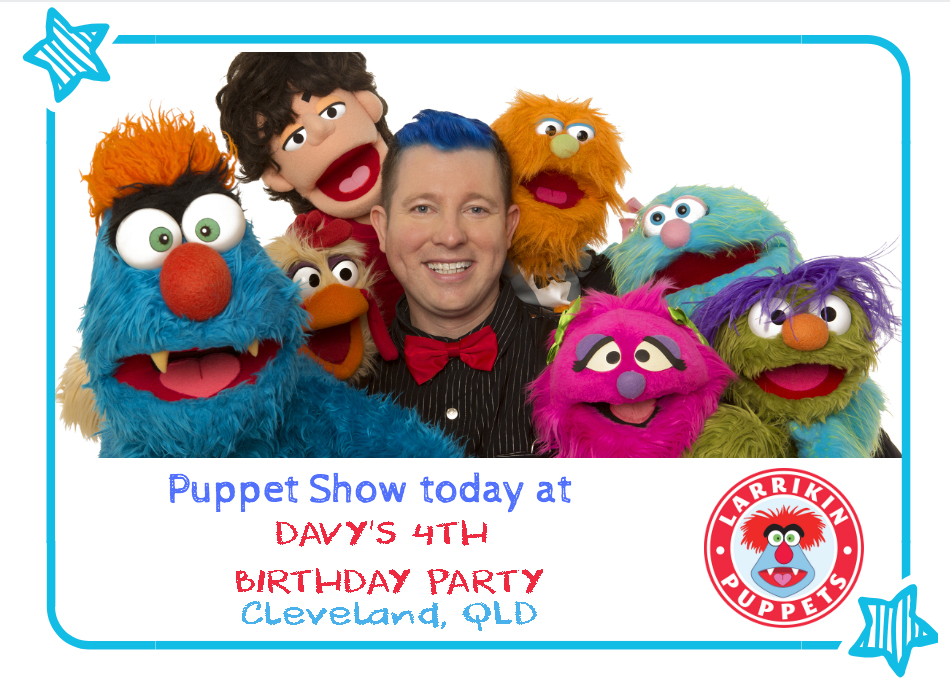 One of the earliest puppet shows Brett Hansen performed was for his brother Dale's birthday party. He made a puppet stage out of an old fridge box, curtains out of streamers, and a collection of puppet characters – Duck, Hippopotamus, Pig and Little Bird performed for the crowd.
Many years later, the first puppet show performed under the Larrikin Puppets business was for the birthday party of Jacob in Bardon. One of the parents at that show subsequently booked Larrikin Puppets for her children's birthday party in Paddington. Almost every other birthday party puppet show since has been booked via the booking enquiry form here on the Larrikin Puppets website.
Here's what a few folks around South Bank Parklands thought about puppets when Troggg interviewed them way back in 2013:
You would be surprised how many kids named Charlie (boys and girls) have had birthday parties since this video of a Larrikin Puppets birthday show came out. Quite a few!