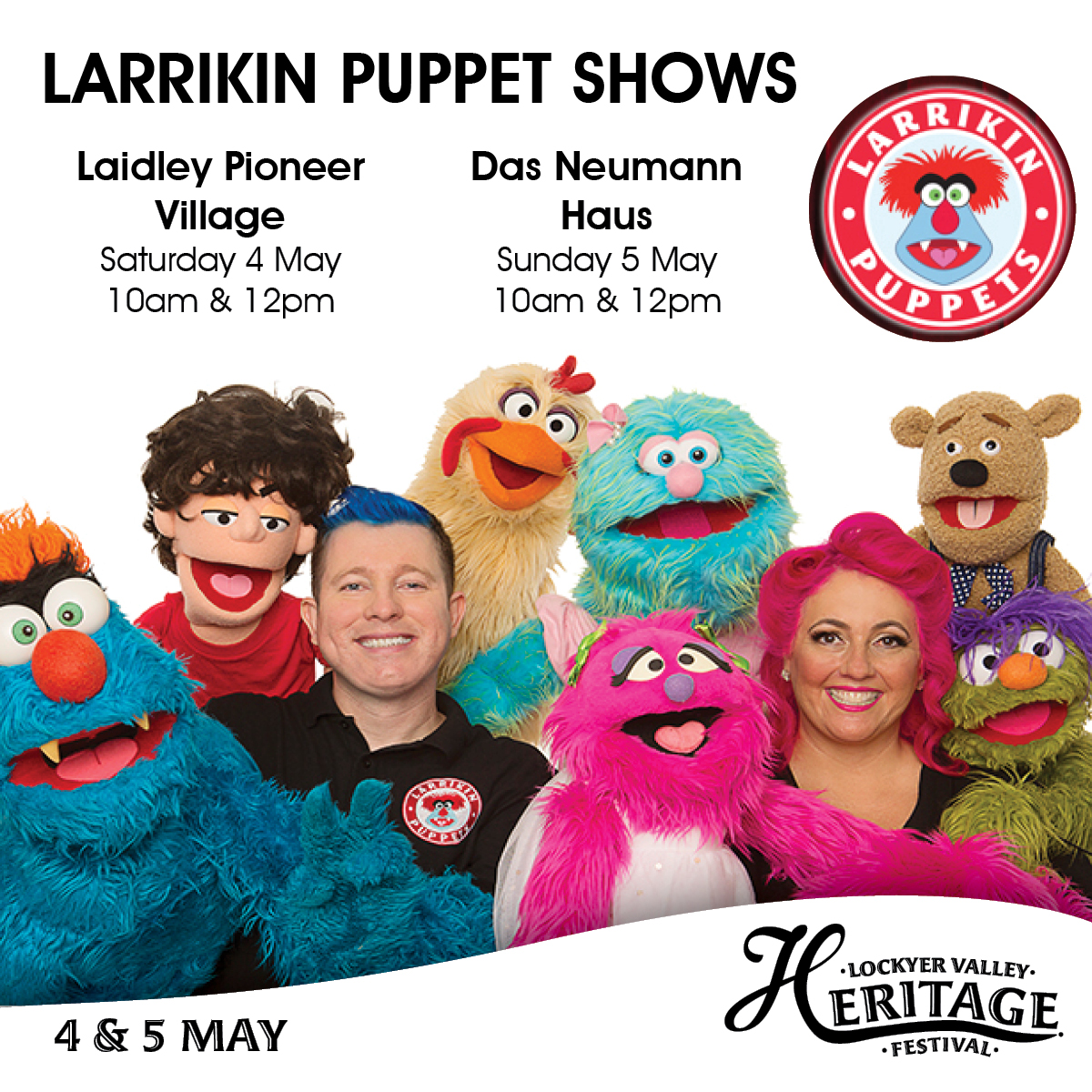 The Lockyer Valley Heritage Festival is happening THIS WEEKEND! We'd love to see everyone at Laidley Pioneer Village (Pioneer St, Laidley) and Das Neumann Haus (Cnr William and Patrick St, Laidley) this Saturday May 4 and Sunday May 5!
Please click "Going" on the official Facebook event page: https://www.facebook.com/events/429924864449573/
Our puppet shows will take place on both days of the Lockyer Valley Heritage Festival in both venues. There will be two puppet shows on Saturday May 4 at the Laidley Pioneer Village – 10am and 12pm. And then there will be two puppet shows on Sunday May 5 at Das Neumann Haus – 10am and 12pm. Be sure to bring the whole family along! It's set to be a massive weekend of fun and history!