We're performing our puppet show at a corporate Christmas party for Ernst & Young Australia (EY) – a multinational professional services firm, and one of the world's "Big Four" accounting firms.
You can book Larrikin Puppets for your corporate Christmas party or for any corporate entertainment all year round!
Larrikin Puppets provide fantastic corporate Christmas and non-Christmas entertainment around South East Queensland, and interstate, with an exciting corporate puppet show.
In most cases our corporate Christmas performances are fun for the whole family, as staff bring the kids along for a family friendly event.
For regular non-Christmas corporate events we also specialise in tailoring the show to incorporate specific references to your staff, funny stories and in-jokes provided in a brief by the person booking the show. Apart from our "family friendly" shows, we can also perform a more risqué and cheeky "adults only" corporate puppet show for staff parties and dinners. The puppet show is 30 minutes of songs, games, jokes, skits and comical interaction with the audience – performed in the puppetry style of Sesame Street and The Muppets.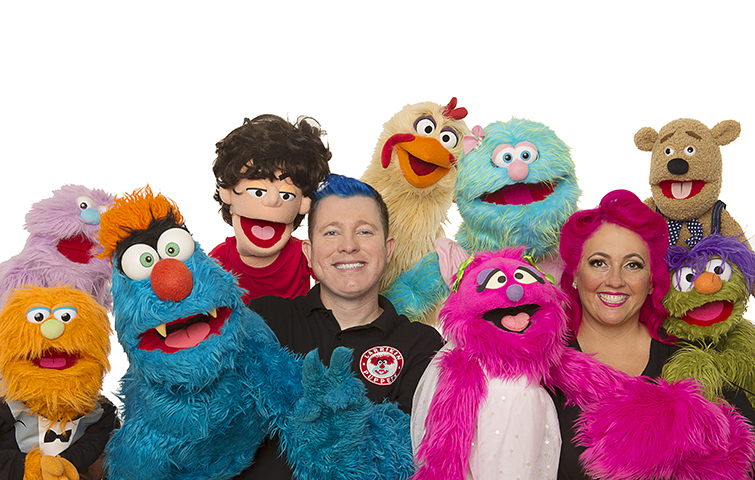 This is followed by a 5 minute demonstration on how the puppets work – which is always hilarious for the audience because we choose volunteers to come up and co-perform a couple of our characters! We then have a 5-10 minute meet-and-greet and photos with the puppets.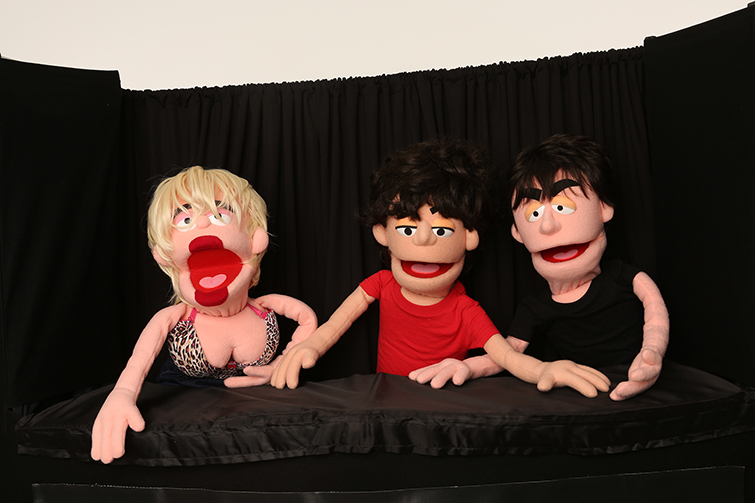 Some of our other corporate clients have included Mainfreight Australia, Centacare Brisbane, Opera Australia and Queensland Police Legacy Scheme. We also performed a corporate Christmas in July party at The Nook Cafe (Hastings Point) for TriCare – Hastings Point Retirement Community.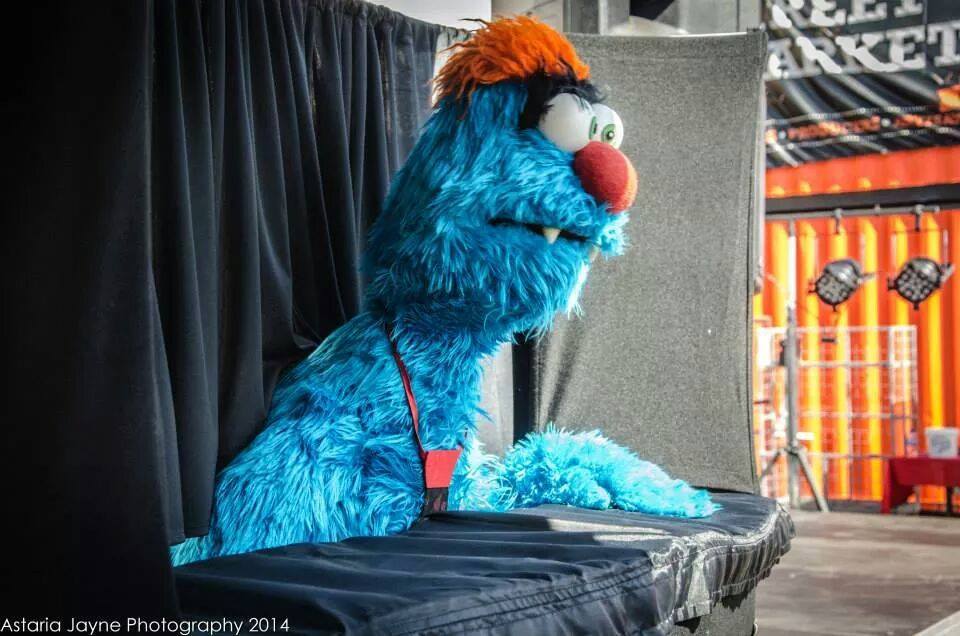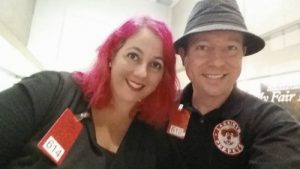 In April 2017, Larrikin Puppets had the great honour and privilege to perform a corporate puppet show at the Queensland Performing Arts Centre (QPAC) – for the cast and company of Opera Australia's "My Fair Lady", directed by Dame Julie Andrews. Great talent such as Charles Edwards (Downton Abbey), Anna O'Byrne, Reg Livermore, Robyn Nevin, Mark Vincent, Tony Llewellyn-Jones, Deidre Rubenstein, Josh Gates and Don Winsor were among the members of our very special audience. You can read more about this event here.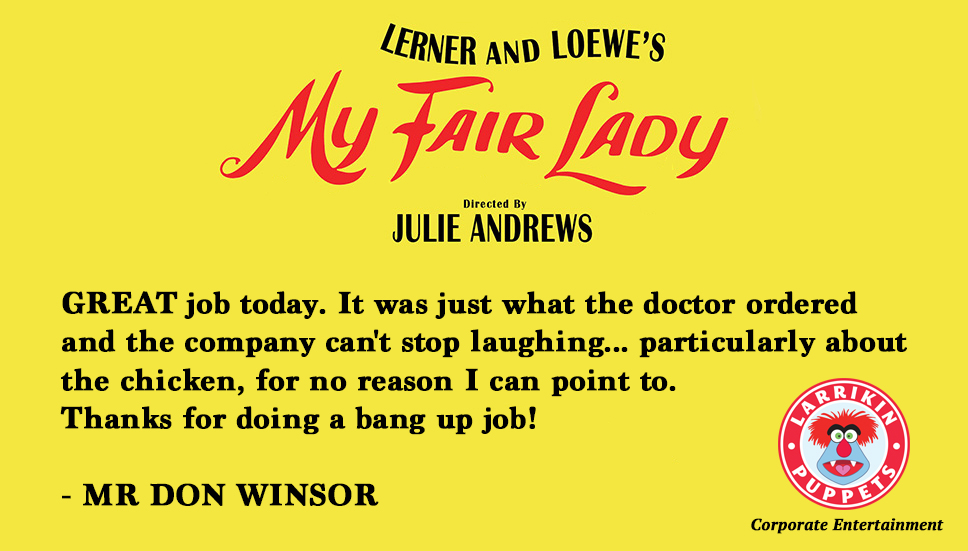 Inclusions
30 minute puppet show performed by two puppeteers (Brett and Elissa).
5 minute "How the puppets work" demonstration.
10 minute puppet meet-and-greet / Photo opportunity.
Time allowance for travel to and from, set-up and pack-down of the puppet stage, props, puppets and sound equipment.
Rehearsal time prior to the event.
Quality characters.
Quality puppetry.
Quality corporate entertainment.
Cost