It's nice to curl up and listen to a lovely story. Story time facilitates adult-child interaction, pre-literacy support and communication development. Story Time With Larrikin Puppets is a 30 minute library story time puppet show for ages 6 and under with songs, skits and games plus a special storybook reading and interactive storybook sing-a-long. This is followed by a 5 minute demonstration on how the puppets work and a 10 minute meet-and-greet with the puppets. This presentation is perfect for libraries, but also childcare centres, shopping centres, cafes, schools (Prep and Grade 1) and Book Week activities. Council libraries throughout Central Queensland featured Story Time With Larrikin Puppets as part of the First 5 Forever program.
During the library story time show, our wonderful storyteller Elissa is joined by puppet characters Troggg and Frazzamatazz for the reading of a book by one of three Australian children's authors that we're working with – Hazel Edwards, Glenn Martin and Caroline Stills.
See below for a list of the books we read at Storytime With Larrikin Puppets.
During the story the puppets riff off the storyteller. The puppets aren't acting out the story. They're simply joining in and role modelling active listening and supporting comprehension through questions and comments.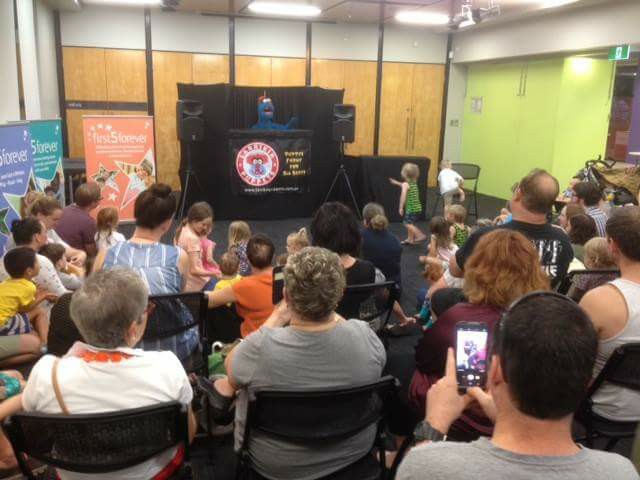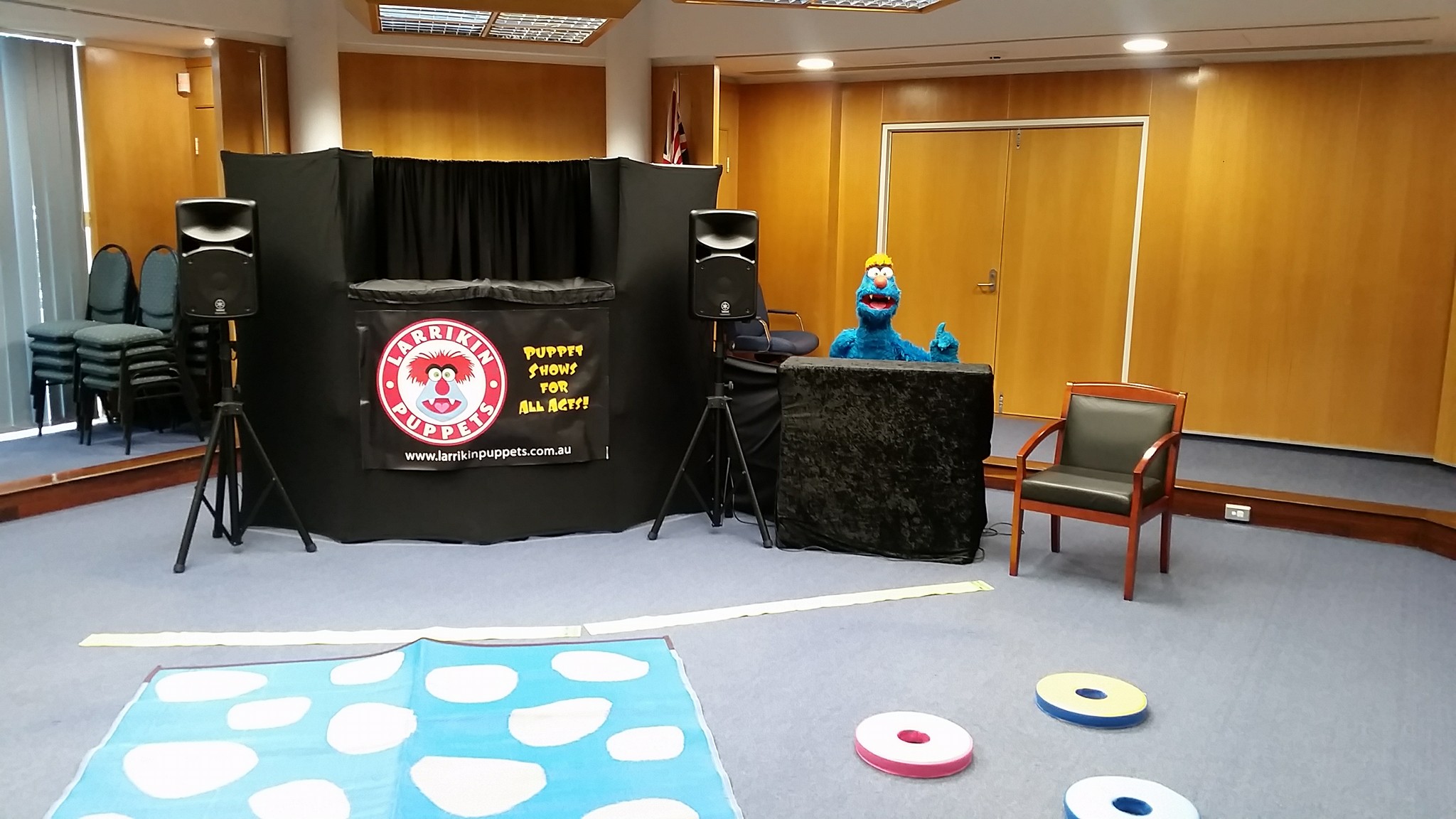 The books we have on offer to read at Library Story Time With Larrikin Puppets are: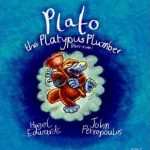 Plato the Platypus Plumber (Part-Time) by prolific Australian author Hazel Edwards and Illustrated by John Petropoulos. It's about a platypus plumber who fixes leaking taps but he also fixes grumpy people using smile spray from his tool kit.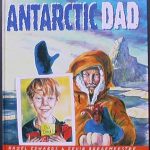 Antarctic Dad by Hazel Edwards. It's about a family keeping in touch with Dad who's often away working in icy Antartica with penguins, seals and big vehicles.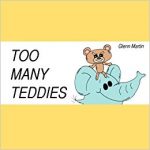 Too Many Teddies by emerging Australian author Glenn Martin. It's about a young elephant who gets caught up in the excitement of buying too many teddy bears before realising that giving can be more rewarding than receiving.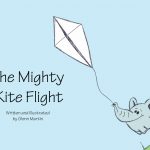 The Mighty Kite Flight by Glenn Martin.
It's about a young elephant who is taken on journey to discover a world of exciting things to do rather than being glued to a phone, tablet or computer screen.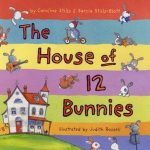 The House of 12 Bunnies by emerging Australian author Caroline Stills and her daughter Sarcia Stills-Blott. It's about 12 messy bunnies living under the same roof and there's lots of fun things to find and count.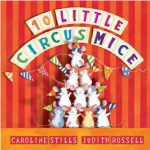 10 Little Circus Mice by Caroline Stills. It's a charming counting book about 10 mice who turn everyday chores into exciting circus tricks.
Cost: $450
Two presenters: Brett Hansen and Elissa Jenkins.
Consider Story Time With Larrikin Puppets for a colourful, fun and interactive presentation of puppetry and Australian children's stories for audiences 6 and under, and their parents.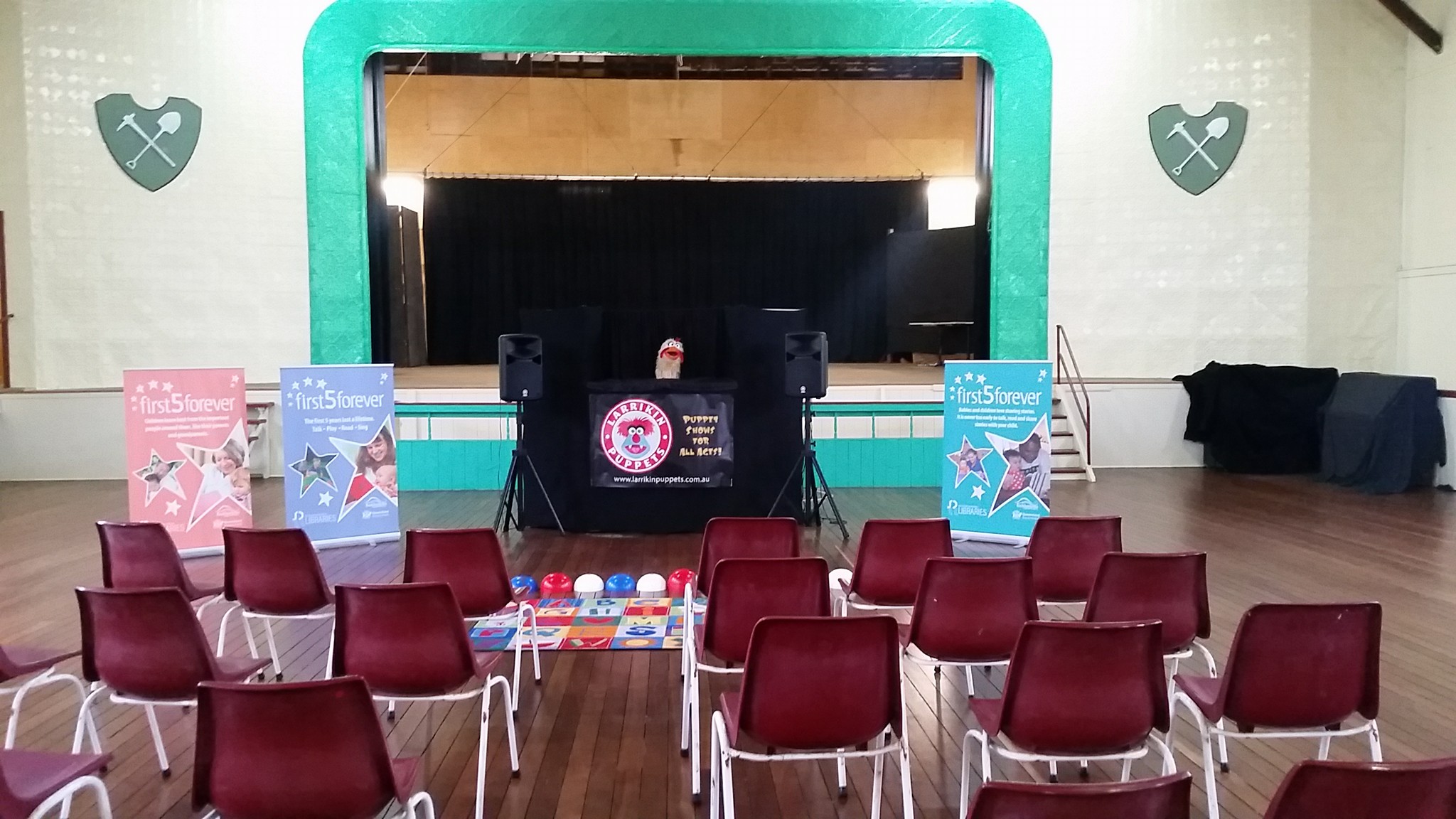 Library Story Time with Larrikin Puppets.