Puppets On Stage – The Chronicle Toowoomba printed our photo on the front page and an article on Page 3 about our puppetry workshops in Toowoomba.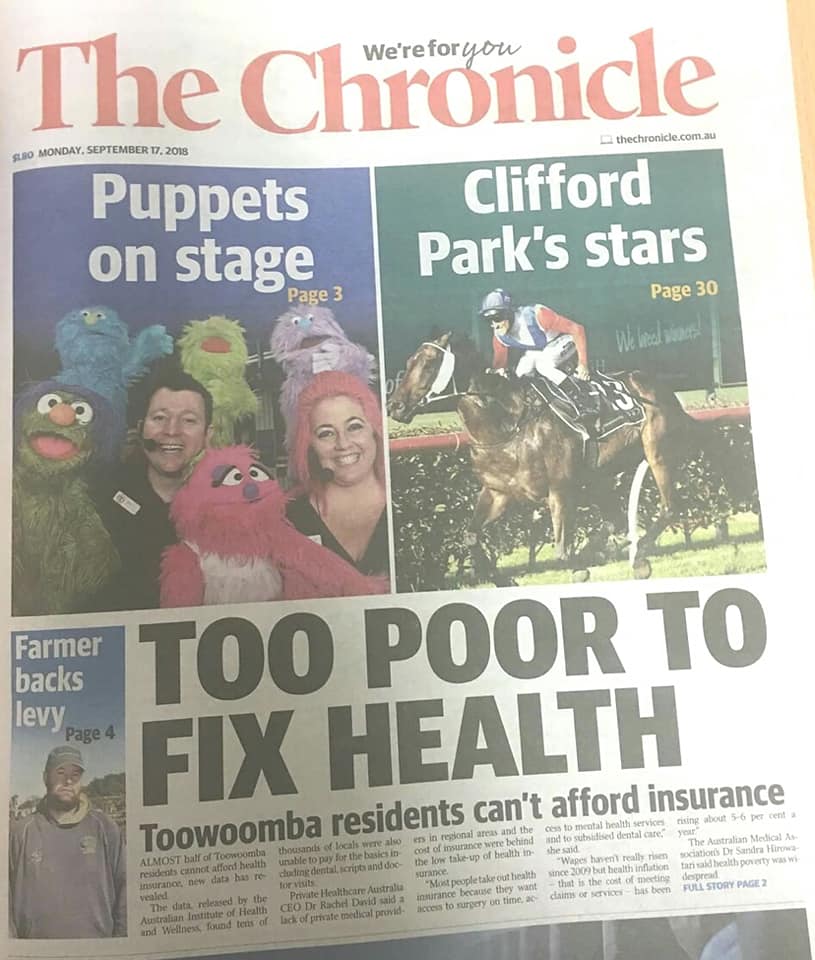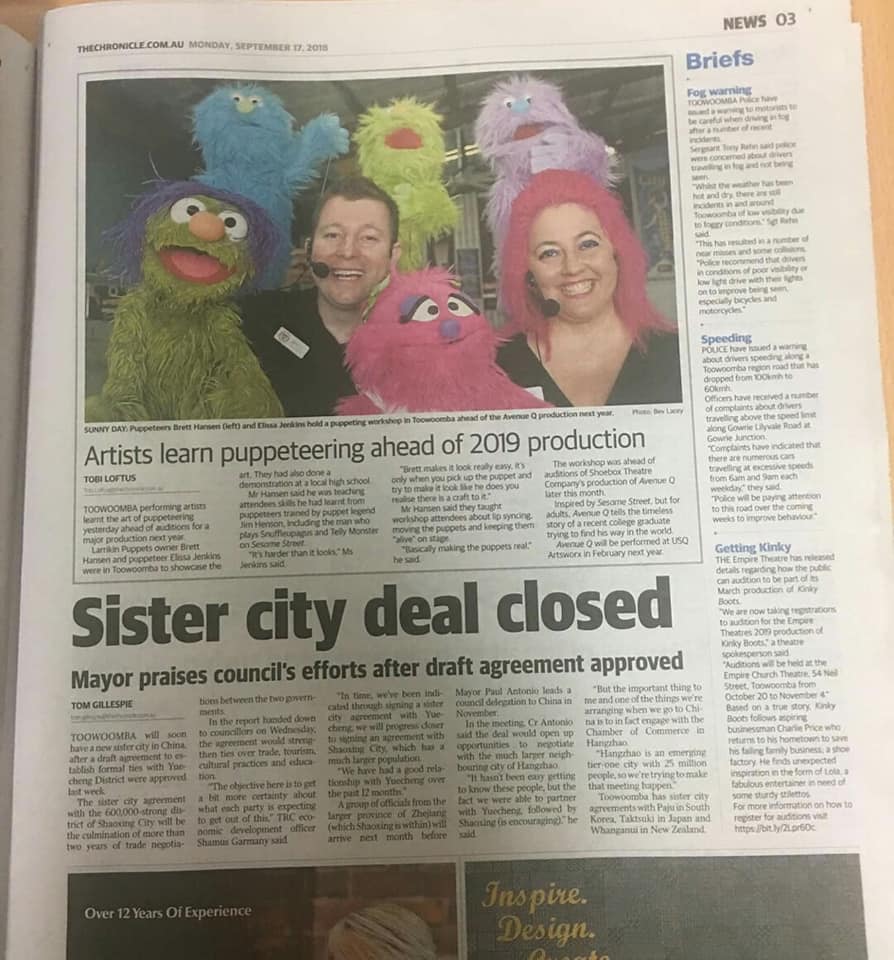 The Chronicle Toowoomba also put together a video of our interview with some clips of us with the puppets:
The art of bringing a puppet to life
Artists Learn Puppeteering Ahead of 2019 Production
By Tobi Loftus
TOOWOOMBA performing artists learnt the art of puppeteering yesterday ahead of auditions for a major production next year.
Larrikin Puppets owner Brett Hansen and puppeteer Elissa Jenkins were in Toowoomba to showcase the art. They had also done a demonstration at a local high school.
Mr. Hansen said he was teaching attendees skills he had learnt from puppeteers trained by puppet legend Jim Henson – including the man who Snuffleupagus and Telly Monster on Sesame Street.
"It's harder than it looks", Ms. Jenkins said. "Brett makes it look really easy. It's only when you pick up the puppet and try to make it look like he does you realise there is a craft to it."
Mr. Hansen said they taught attendees about lip syncing, moving the puppets, and keeping them "alive" on stage.
"Basically making the puppets real", he said.
The workshop was ahead of auditions of Shoebox Theatre Company's production of Avenue Q later this month.
Inspired by Sesame Street but for adults, Avenue Q tells the timeless story of a recent college graduate trying to find his way in the world.
Avenue Q will be performed at USQ Artsworx in February next year.