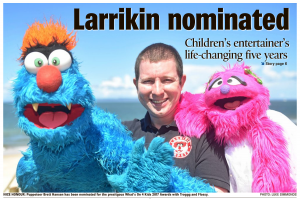 Previously we wrote a blog post about how Larrikin Puppets was nominated in the national What's On 4 Kids Awards in the 'Best Party Entertainment' category.
Well, thanks to all of your votes, we are now a finalist in that category! Thank you very much, everybody!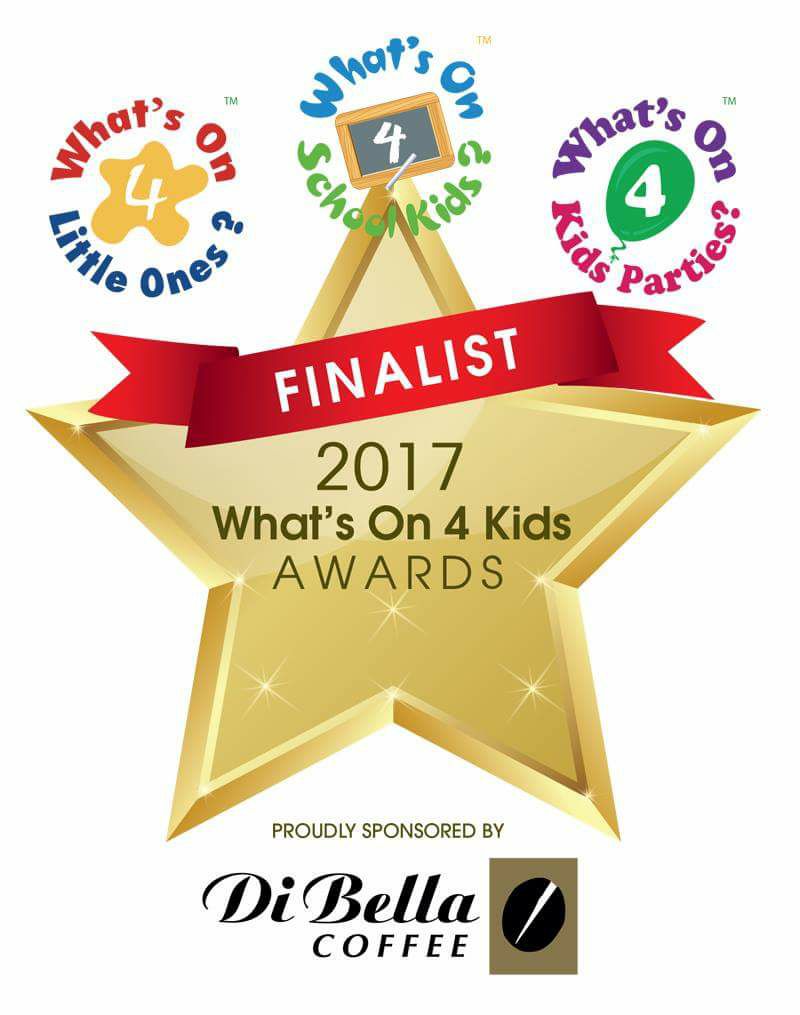 We've answered some interview questions and are looking forward to attending the big What's On 4 Kids Conference and the Awards Dinner, both being held on Saturday, 10 June at the Hotel Grand Chancellor in Brisbane.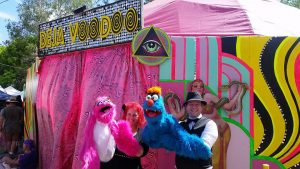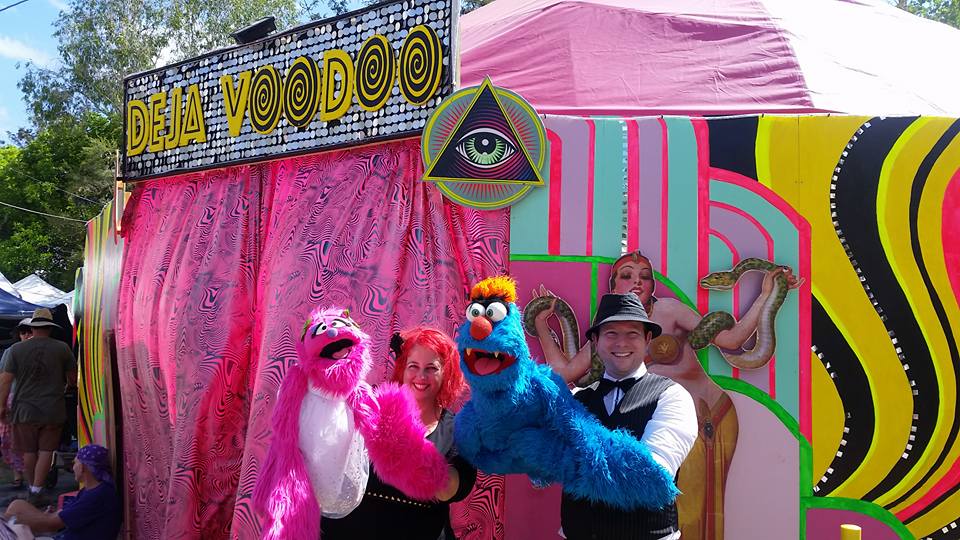 Troggg and Fossy (with Brett and Elissa) will be attending too, and meeting several other great entertainers and educators from around Australia.
The Best Children's Party Entertainer category (Party Planners and Entertainers, Clowns etc) sponsored by Lah Lah's Big Live Band has been narrowed down to seven finalists. They are:
Happily Ever Laughter Children's Entertainment
Kids Disco Parties
Larrikin Puppets
Strawberry Fundae Kids Parties
Superstar Parties
SuperSteph's Super Party Heroes
Unreal Kids Parties
A lot of competition here from some truly amazing and hard working entertainers. So please keep your fingers and toes crossed for little old us! 🙂
Whatever the outcome, we're looking forward to spending a full day and night listening to guest speakers who are industry leaders in the children's entertainment biz, and cheering on our fellow finalists who all share our passion for bringing smiles and laughter to their little faces, and making life fun and full of wonder and joy.