Larrikin Puppets are performing a puppet show for the children at Miami Community Children's Centre on Wednesday, 31 July 2019. This is not the Miami in Florida, USA. This is Miami on the Gold Coast in Queensland, Australia.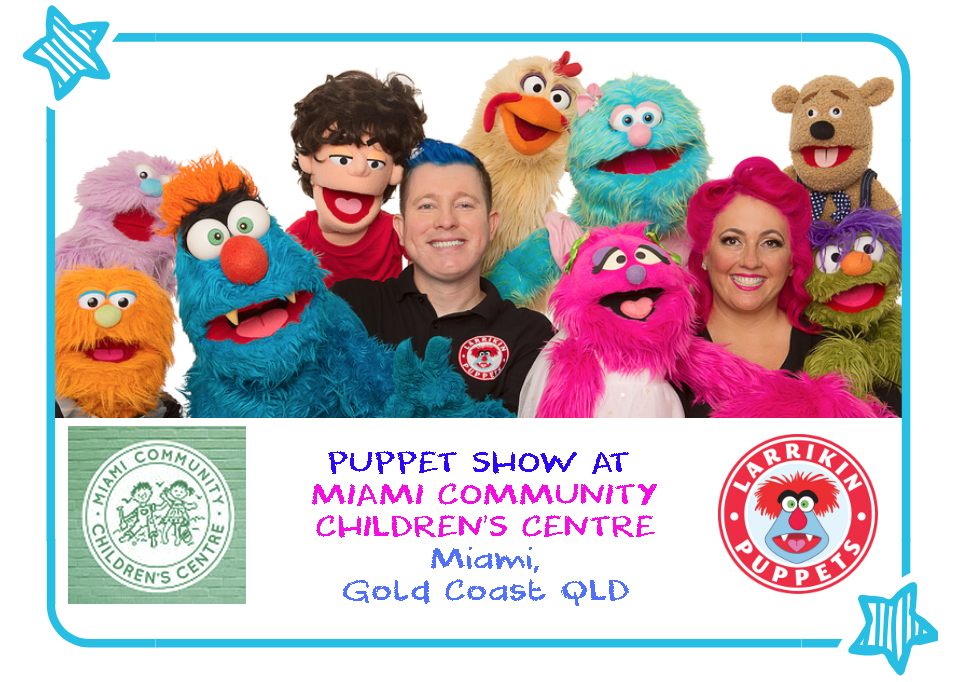 Larrikin Puppets perform a fun and exciting Childcare Centre Puppet Show that will bring laughs to both children and teachers alike!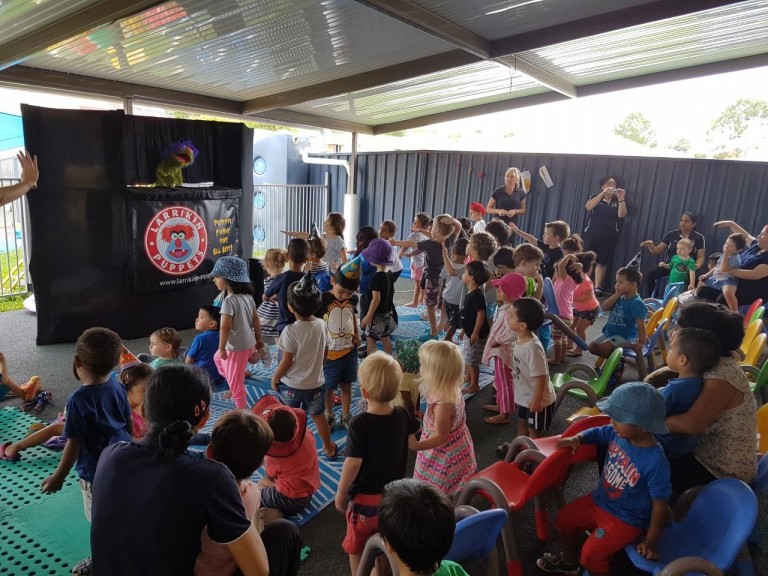 Brett and Elissa provide top quality fun and colourful entertainment for childcare centres, day care, playgroup and kindergarten in and around Brisbane, the Sunshine Coast, Gold Coast and beyond – with their crazy and zany cast of puppet characters. See below for full details on how you can create a special and memorable day of puppets at your child care centre!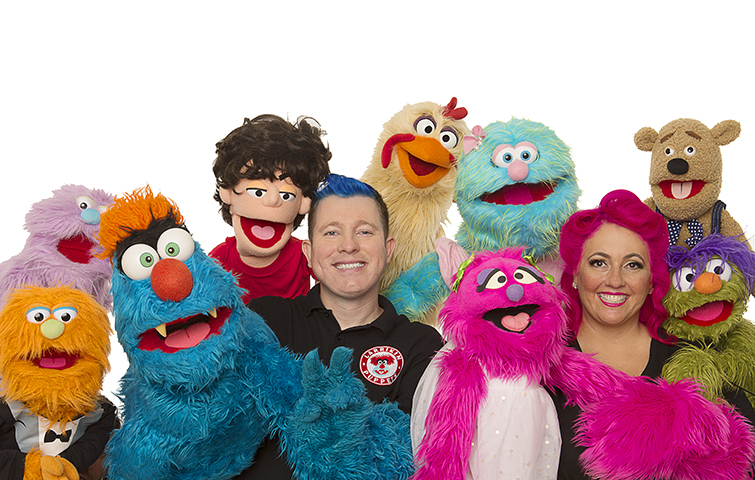 Cost Options: 
Two performers; Brett Hansen and Elissa Jenkins –
$475 (all regions in South East Queensland).
Same price for regular puppet show and Story Time puppet show.
One performer; Brett Hansen –
$350 (Moreton Bay Region, Brisbane, Sunshine Coast Region, Shire of Noosa).
$350 + $25 travel surcharge ($375) – City of Gold Coast, Logan City, Ipswich City, Somerset Region.
For those with a smaller budget we offer a simpler show with just one performer without the female characters.
Having the two puppeteers (Elissa and Brett) means more gender balance with some female puppet characters and more audience interaction. If that doesn't suit your budget, the solo shows (just Brett) with "Troggg" and the gang are just as dynamic and exciting.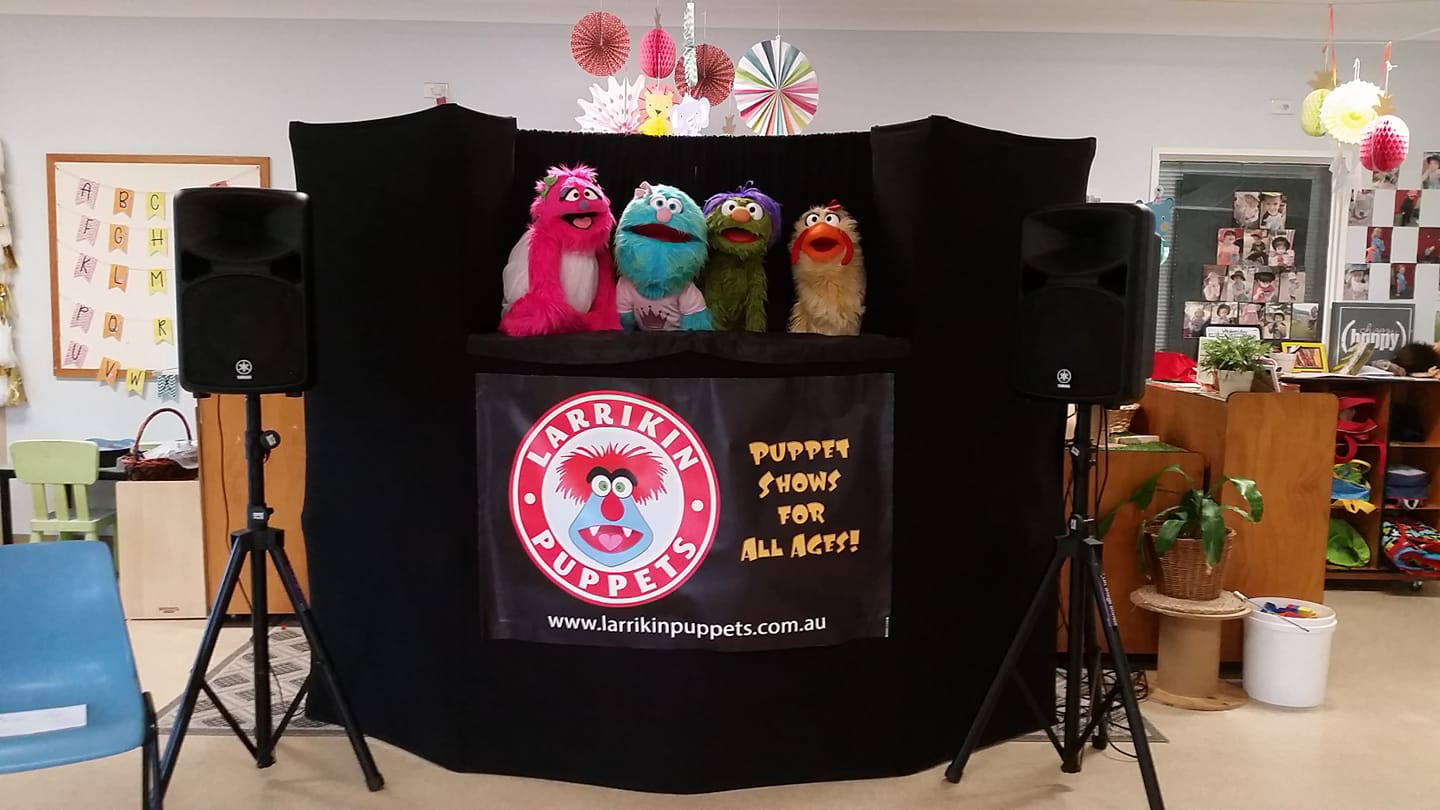 Please note:
Shows with themed, educational content will require both puppeteers.
There is an initial 50% deposit to secure the booking.
This ensures that the chosen booking time is yours, and we'll knock back others wanting the same date and time. And then the remaining balance can be paid in cash on the day of the event, or via direct deposit afterwards. Details of Payment Methods here.
 
Description:
We present a colourful and exciting puppet show for childcare centres, featuring zany Muppet-style characters performing age appropriate songs, skits, jokes, games and live interaction with the audience. The puppets encourage the audience to dance, sing and play along. Creative play is very important for the 0-5 year age groups. We then present a "How the puppets work" demonstration at the end.
Total duration:
45 minutes.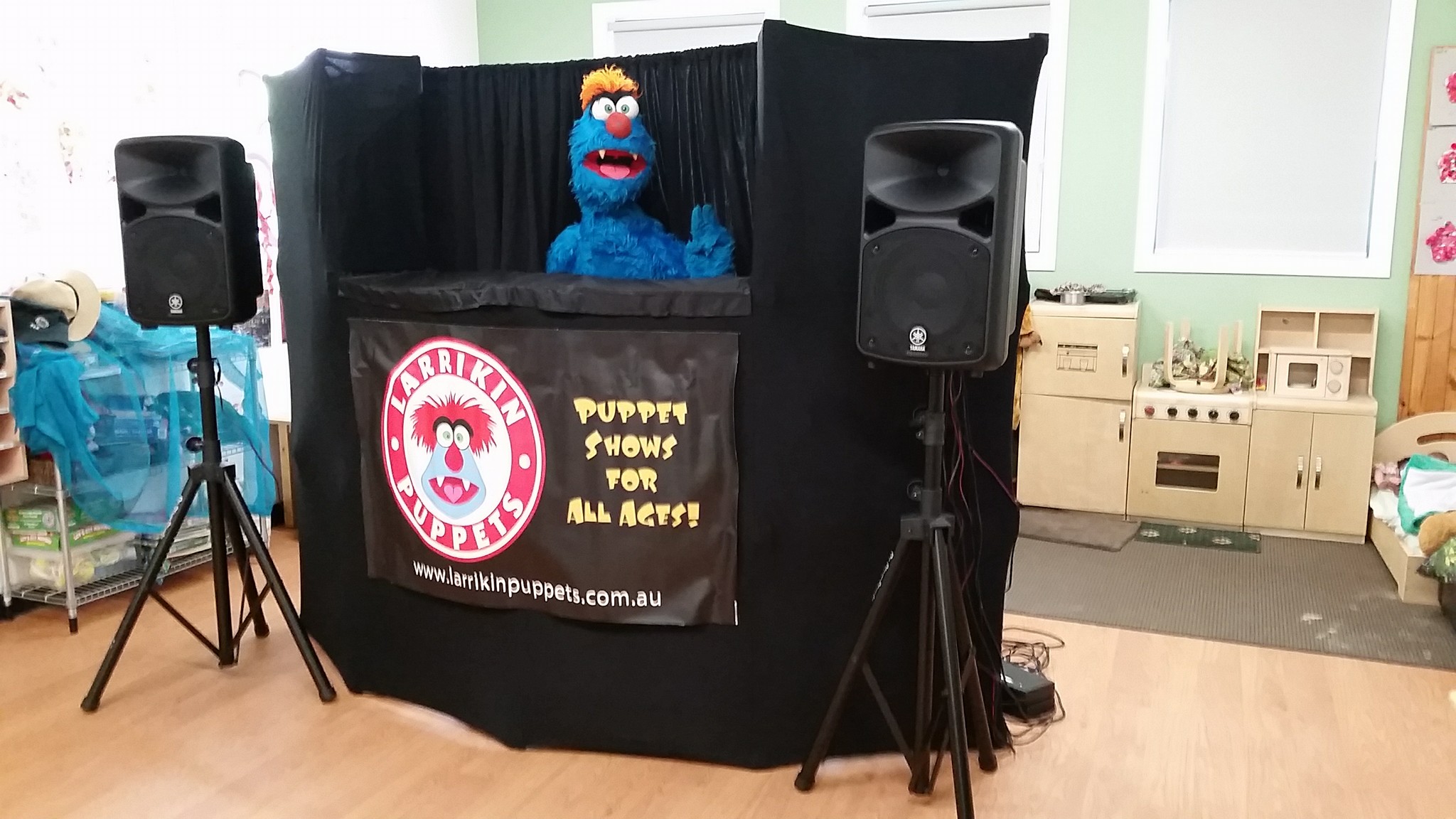 Educational content – such as sharing, kindness, exercise, looking after the environment and healthy eating – can also be requested in your booking enquiry. Educational shows require the two puppeteers. In most cases we are booked to perform our regular fun and exciting childcare puppet show which celebrates creative play!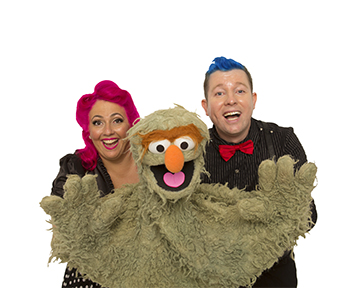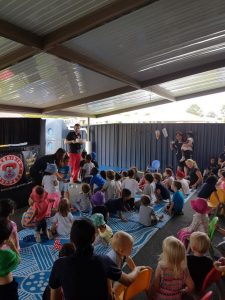 The show is followed by an additional presentation (lasting about 5 minutes) where Brett and Elissa demonstrate to the audience how all the puppets work. Then a 5-10 minute meet-and-greet were the kids can get their photo taken with "Troggg" the blue monster and his little sister "Marina". All up it's about a 45 minute performance.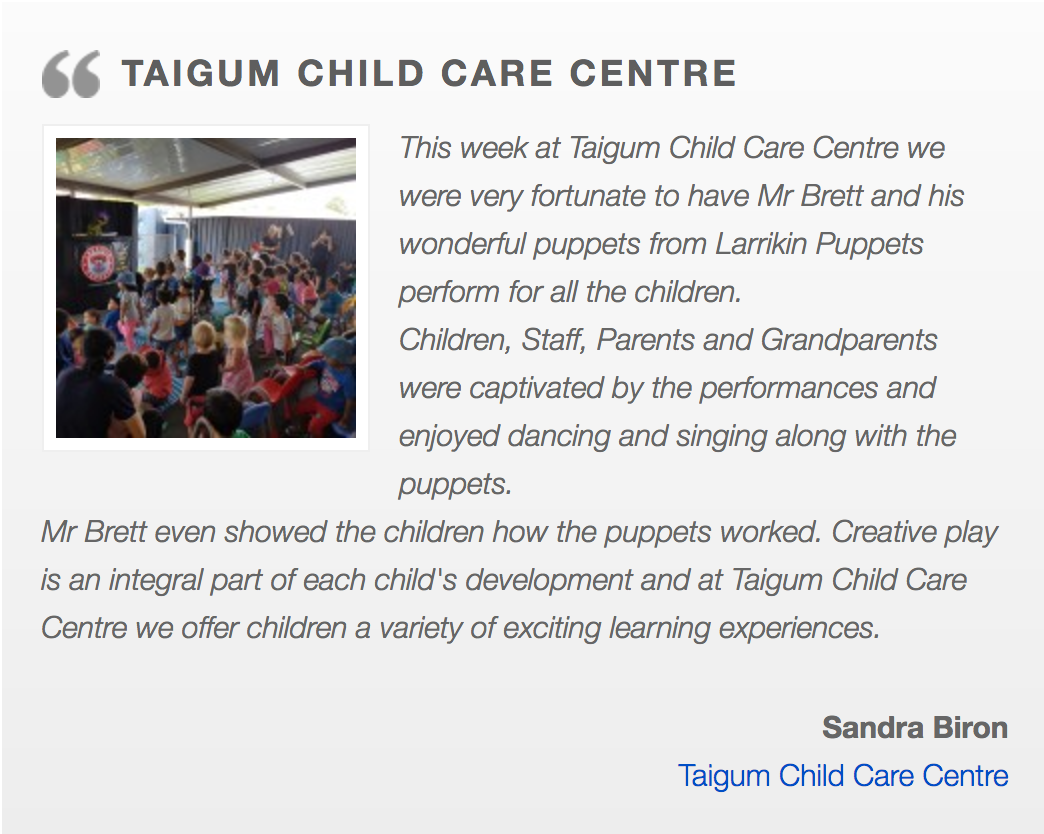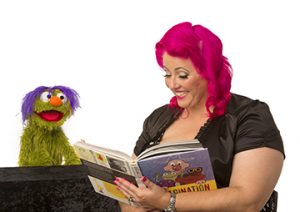 We also offer
Story Time with Larrikin Puppets
 at childcare / kindy, which is a segment in which Elissa reads a children's book by an Australian author, while Troggg, Frazzamatazz and friends play along with the story. More details about our story time segment
here
.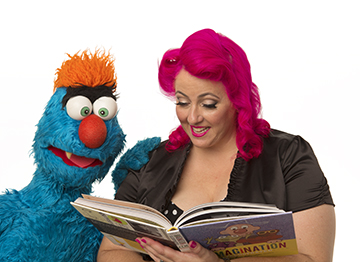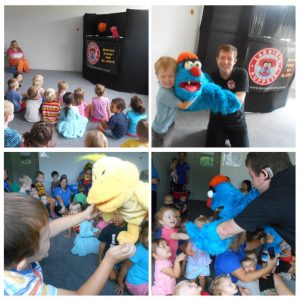 For shows where we have been requested to incorporate content on healthy eating and food allergies, this information has been sourced from consultations with expert naturopath and nutritionist Lauren Stark BHSc from Naturally For You Health & Wellness.

On the day: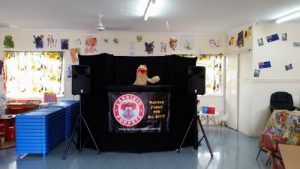 Puppeteers arrive at the childcare centre 1 hour before the puppet show's starting time to set up the stage, sound equipment, props and puppets. The show (as described above) is performed for 30 minutes, followed by the 5 minute "how the puppets work" demonstration, and the 5-10 minute meet-and-greet and photo opportunity with Troggg. The puppeteers then pack up the stage and other equipment.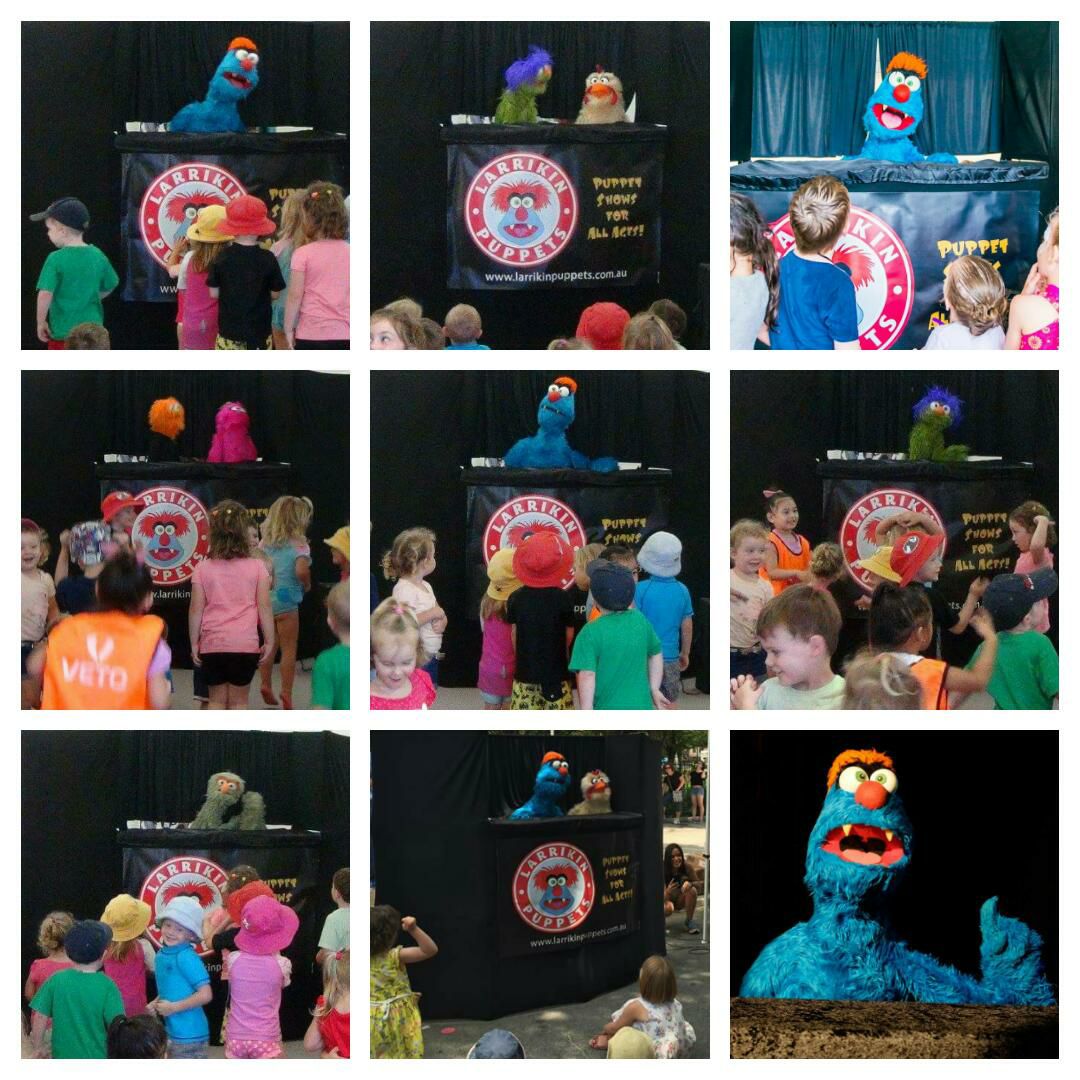 Inclusions:
30 minute puppet show of songs, games, jokes and comical interaction with the audience.

 5 minute "How the puppets work" demonstration.

 5-10 minute puppet meet-and-greet / Photo opportunity with Troggg the blue monster.

 Time allowance for travel to and from, set-up and pack-up of the puppet stage, props, puppets and sound equipment.

 Rehearsal time prior to the event.

 Quality characters.

 Quality puppetry.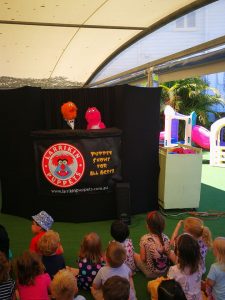 Professional Development and Formal Training:
Brett and Elissa have completed three months of professional development in the USA, which included advanced, formal training with Jim Henson puppeteers from The Muppets and Sesame Street.
Blue Card and Insurance: 
Brett's Blue Card number is 1161011/3, Elissa's is 690261/3. We have public liability insurance through Duck For Cover Entertainers Insurance.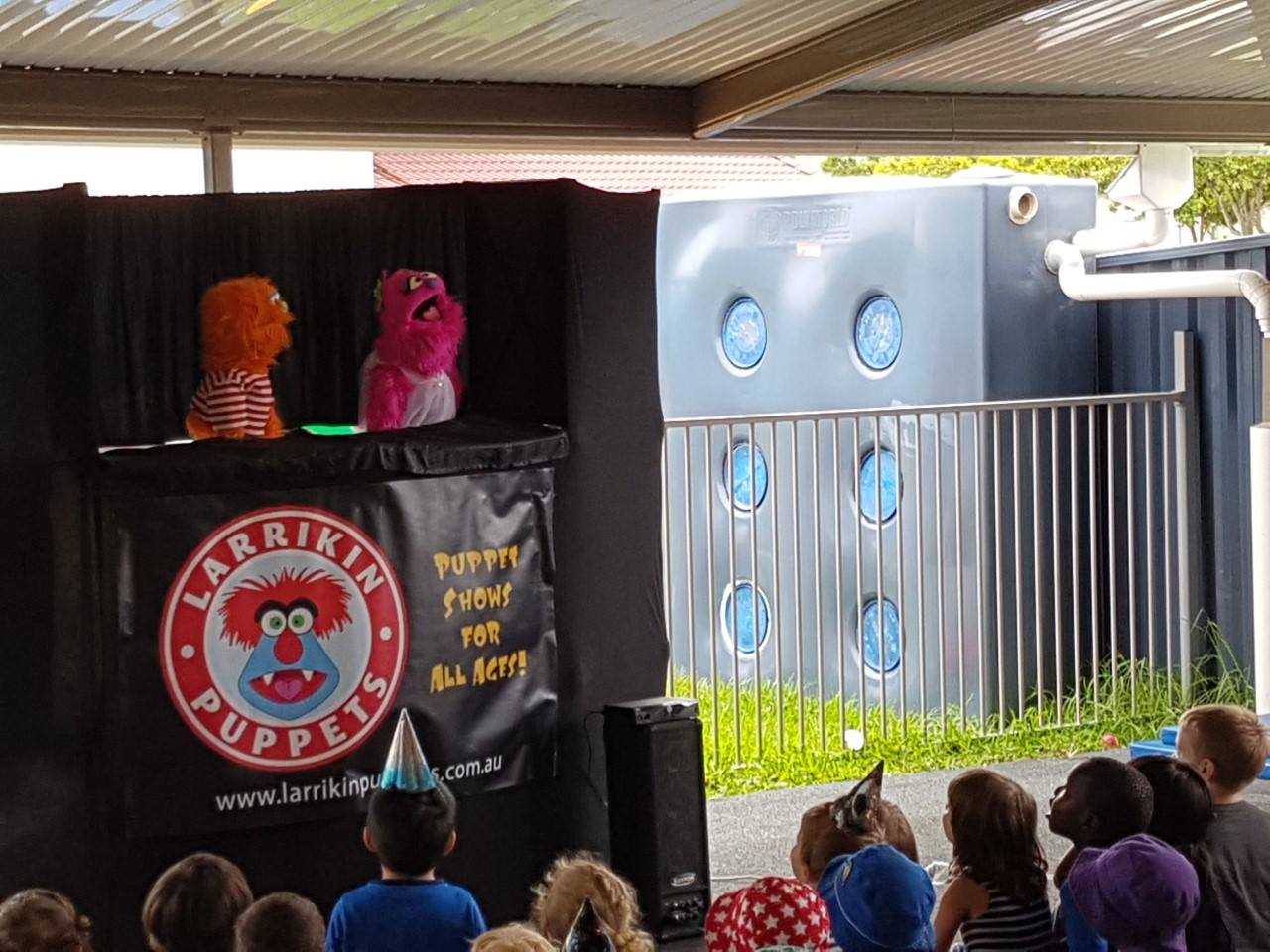 Sunkids at Burleigh said, "We had Larrikin Puppets attend our childcare centre last week and absolutely loved it! Brett kept all 106 children in the centre amused and laughing their heads off the entire time! They are still talking about the 'cute' and 'crazy' puppets! What an amazing show! Thanks Brett can't wait to have you back!!".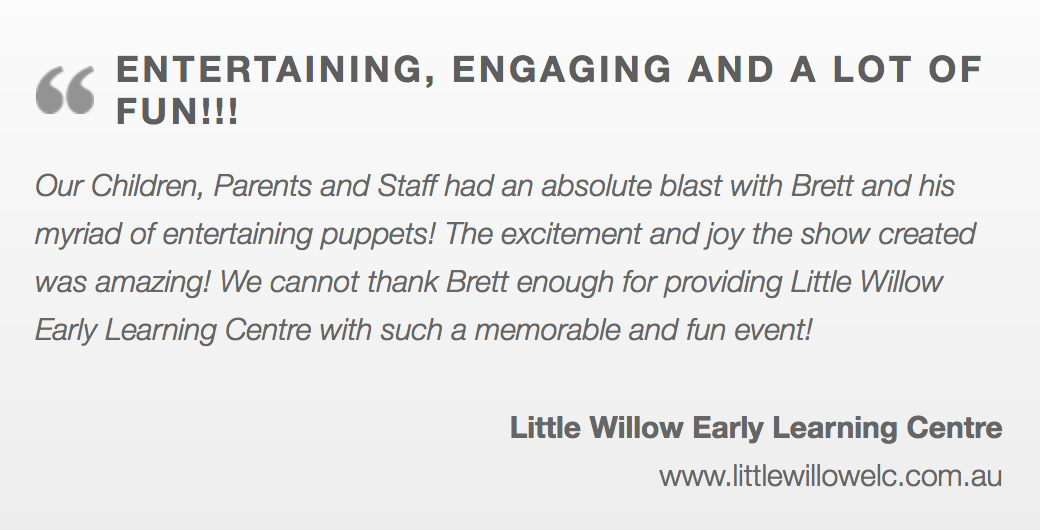 Beaucare in Beudesert said, "An absolutely fantastic puppet show! The children loved it, lots of laughter and excitement! Brett was very professional in his manner, extremely well organised and engaging with the children. Informative and educational show, the children were delighted to be able to touch the puppets and see how they are manipulated. I recommend Larrikin Puppets, incredible children's entertainers!"
Larrikin Puppets will also perform at public events at the childcare centre, like centre open days, fetes, and Christmas break up parties.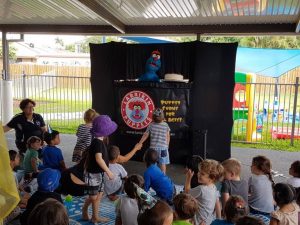 For more information and updates about Larrikin Puppets and our work with childcare centres, please 'Like' our Facebook page.
612 ABC Brisbane's Spencer Howson wrote an article for Bmag about Brett Hansen and Larrikin Puppets. See it here.