Ace From Outer Space is a lavender and purple alien monster character performed by Brett Hansen exclusively for Logan City Council Libraries.

He features in corporate videos for staff and patrons of the Logan City Council Libraries promoting the First 5 Forever program in the region.

Ace also makes live appearances in libraries and street parades, and features as the main star in puppet shows at community events, shopping centres and in childcare centres around Logan, alongside the regular cast of characters from Larrikin Puppets.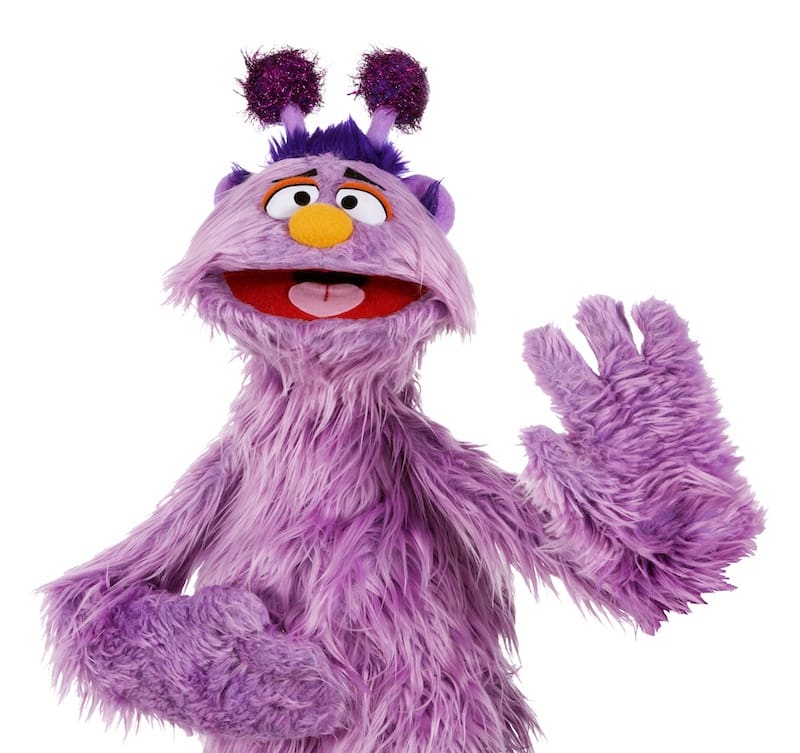 Ace From Outer Space was co-created by Brett Hansen and Elissa Jenkins (Larrikin Puppets) and the First 5 Forever team at Logan City Council Libraries for appearances in corporate videos and live performances at Logan City Council Libraries and other community events around Logan City, which is a local government area situated within the south of the Brisbane metropolitan area in South East Queensland, Australia.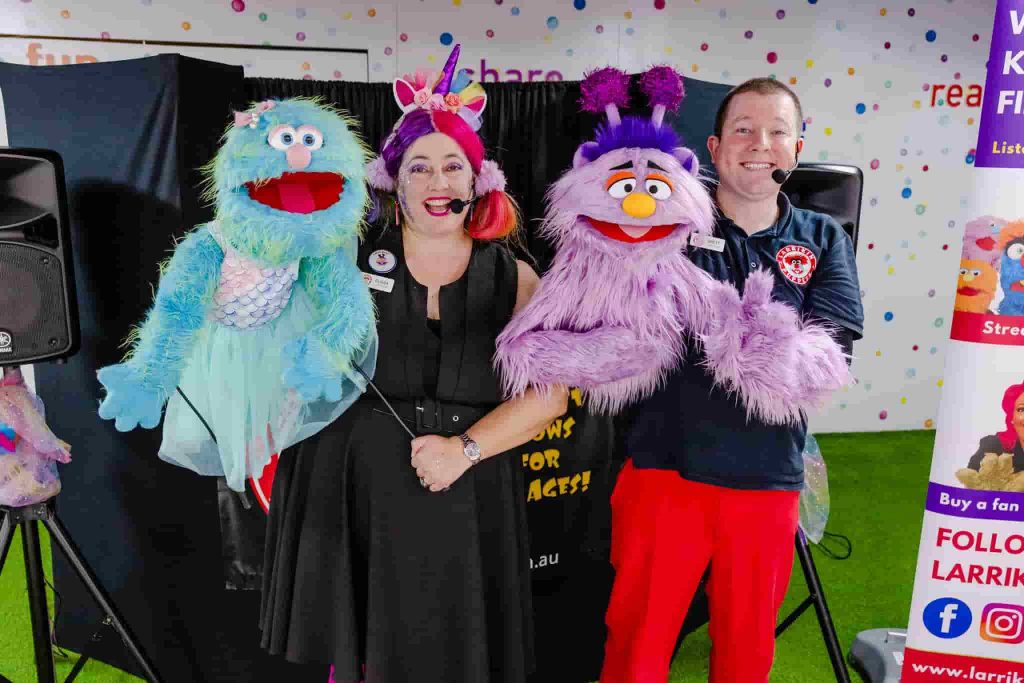 The puppet was built by Michael Lanzer at The Puppet Creation Lab in Melbourne, Australia. Larrikin Puppets had previously worked with Michael on puppet builds for their theatre production, "Hijabi Girl: A Musical Puppet Show" (along with Christopher Ragg from Puppet Tribe).
Ace From Outer Space often carries a large prop key called "the key to learning and discovery", which he brought with him to Earth in search of the key concepts of learning and discovery for children aged 5 and under and their grown ups.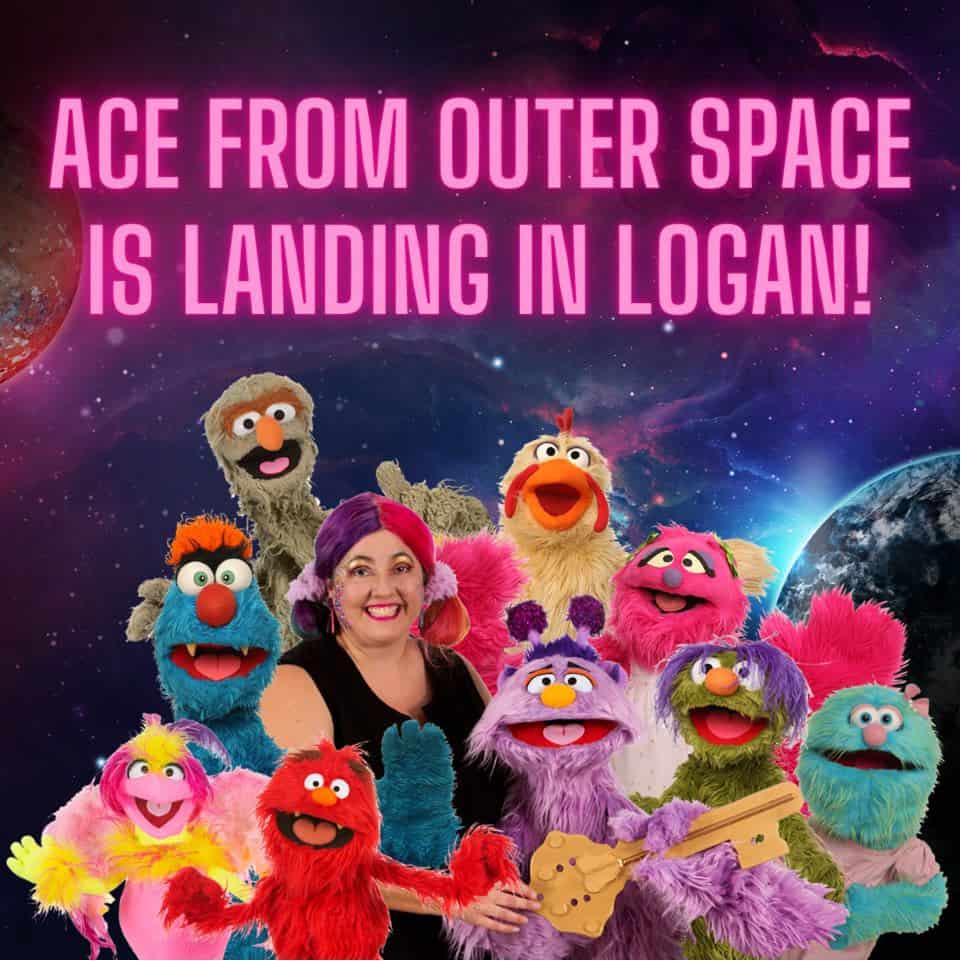 Several short videos featuring 'Missions' for children to complete (talk, play, sing, read, dance and move) have been produced in house at Larrikin Puppets and presented on TV at childcare centres around Logan City.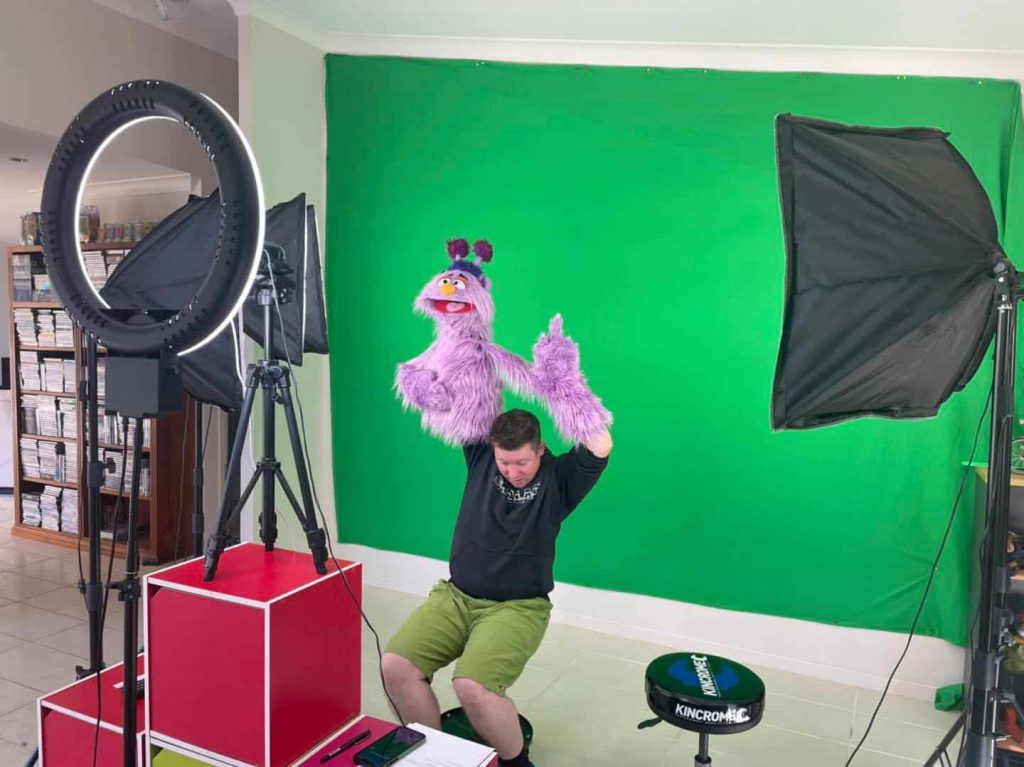 Ace From Outer Space has also featured in several professionally produced corporate videos filmed and edited by David Granato from Polygranate Films – set to be released in the coming months.