Ask us about our colourful, interactive and fun Larrikin Puppets show for your event outside of Brisbane, outside of Queensland, or outside of Australia!

Larrikin Puppets touring act consists of two performers - Brett Hansen (principal puppeteer) and Elissa Jenkins (assistant puppeteer).
Puppet Show details – 
Suitable for the whole family, this puppet show is 30 minutes of songs, games, jokes, skits and comical interaction with the audience, followed by an additional 5 minute demonstration about how the puppets work, and a 10 minute meet and greet, where people from the audience have an opportunity to have their photo taken with Troggg, our friendly blue monster star.
Total duration: 45 minutes.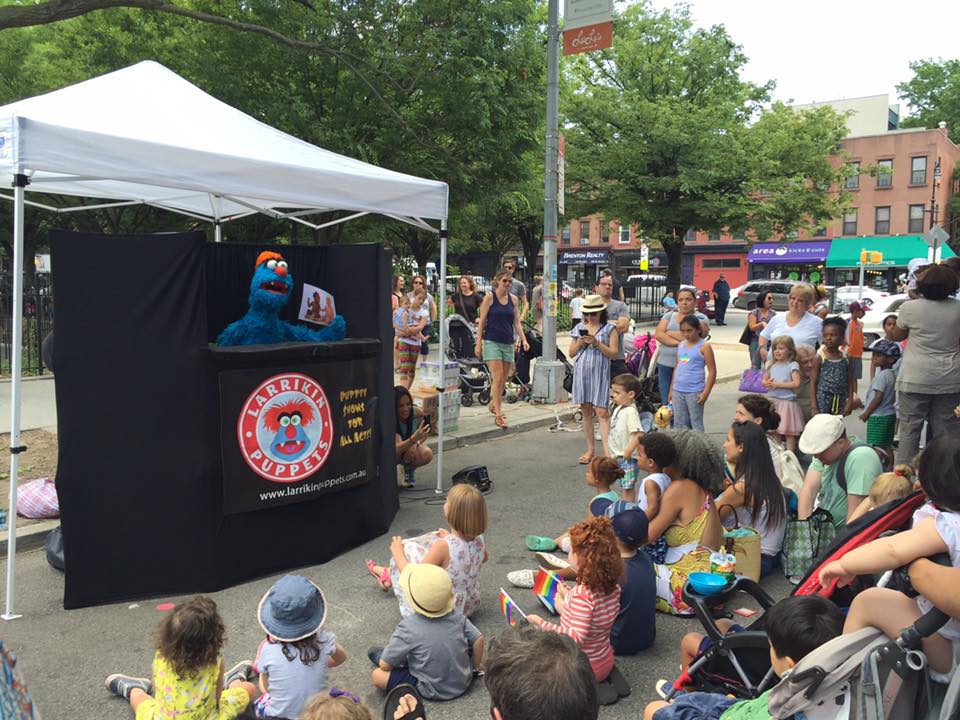 Technical requirements – 
We would require:
– Connection to your amplification.
– 2 wireless headset microphones.
– 1 D.I. box (direct input unit) to connect iPhone to mixing desk. Because our show is live and interactive with the audience, rather than a sound technician queuing music for us, we control our music and sound effects ourselves from behind the puppet stage using an iPhone.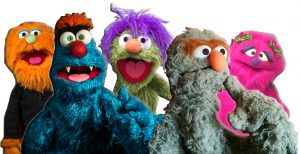 Quotation – 
Please
contact us
to discuss your specific requirements so we can put together a quote. 
Additional Costs (Flights, Shipping, Accommodation, Transport) –  
– Flights and local transport from Brisbane, Australia to your city/town and return.
– Excess baggage.
Ask us
about the specifics of our equipment.
– Accommodation in your city/town.
– Transport to and from the performance venue.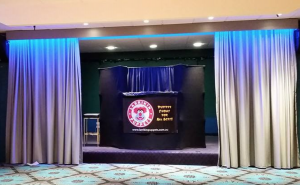 Stage Set-Up:
It usually takes around 60 minutes to set up our puppet stage, props, puppets and sound equipment. It's a portable puppet stage with an overall height of 1.8 metres, and an overall length of 2.4 metres. We require about two metres behind it to lay out the puppets, props, and ourselves (two people) for performing.
We look forward to hearing from you about having us visit you all the way from Queensland, Australia to perform our puppet shows.