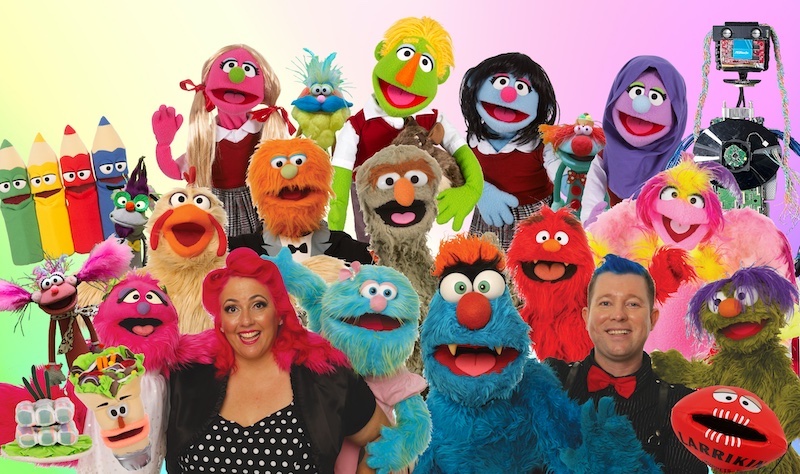 All Larrikin Puppets, cast members work extremely hard, day in and day out, to maintain their talent through regular rehearsals (does one a year count?), a busy schedule of performances (any rumours of exploitation are entirely untrue), and a disciplined self care routine (Febreze up the butt!).
Each Larrikin Puppets performer is only selected to join the company after undertaking a rigorous auditioning and casting process, and they all accept that Brett and Elissa have a hand in everything.
Troggg hates the 4am wake ups. Marina thinks they're nice. Scrambles enjoys a daily meditation routine to cope with Frazzamatazz breaking out into random dancing. Freerange The Chicken is always trying to make everyone go Vegan, but there's no way Flossy is giving up Cheesecake (who is now a really fast runner). Moss suffers regular exhaustion from singing too fast. The New Baby has a PhD in Literature. Lovelace is always being asked to turn down the heavy metal. Host Frizzby says keeping his fellow cast on track is like herding cats.