Larrikin Puppets are award-winning Australian children's entertainers! We perform colourful and exciting puppet shows, songs and stories for stage and screen. We also deliver fun, educational and interactive puppetry workshops.
Our fast-paced, feel-good puppetry encourages audiences to talk, play, sing, and dance along. Our shows feature zany characters, catchy songs, and celebrate fun, kindness and diversity while nurturing child development.
Larrikin Puppets presented a talk at TEDx Brisbane!
Elissa and Troggg presented a talk at the highly acclaimed TEDx Brisbane on 14 October 2023.
The theme for TEDx Brisbane 2023 was 'The Power of Intention'. What is our intention when it comes to the art of puppetry?
We are super proud of both the delivery and the content of our TEDx Talk, and look forward to sharing the professional video recording with you when it goes live sometime in 2024.
A big thanks to Juanita, Rob and everyone at TEDx Brisbane for your support in rehearsing and producing our talk. It was an experience we'll never forget!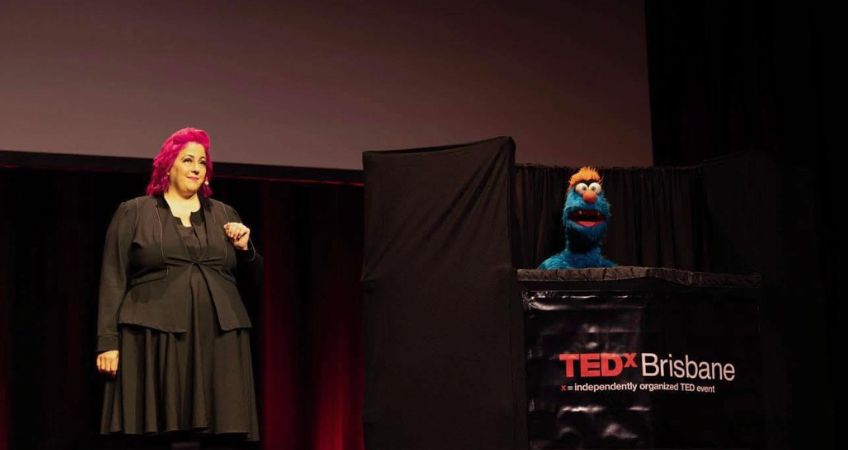 Our Services
Our puppeteers have received advanced training in the USA under Jim Henson puppeteers from The Muppets and Sesame Street! We provide our zany and always crowd pleasing comedy-variety puppet show, themed puppet shows, story time puppet shows, a puppet MC service, puppetry for film and TV, a sock puppet making craft workshop, and hands on puppetry performance training workshops!
We are available to visit schools, libraries, festivals, childcare, vacation care, pubs, clubs, shopping centres and children's events. We perform week to week across South-East Queensland and enjoy touring regionally, across Australia and internationally.
If you'd like to see Larrikin Puppets on TV you can support the Larrikin Puppets on Patreon.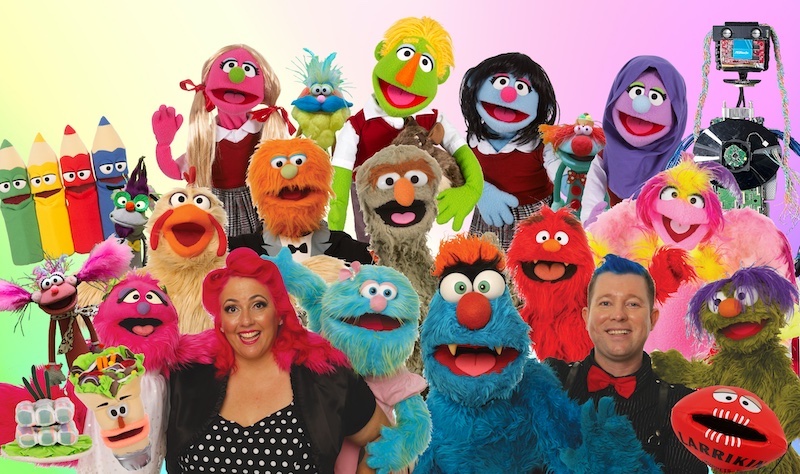 Discover Our Services
Larrikin Puppets selected as official dog handlers for The Underdogs Show
Brett Hansen and Elissa Jenkins from Larrikin Puppets will be Puppet Captains and Dog Handlers for the first live performance of The Underdogs Show.
N.B. THIS PUPPET SHOW IS NOT FOR CHILDREN.
We will be part of a supporting cast to perform with the two Top Dogs, Ludes and Benzo. Our fellow Dog Handlers, who we've trained in puppetry or worked with on previous projects, include Mark Cocquio, Bee Bee, Adam O'Sullivan, Shaun Bennett, Tanya Abbey, Hanna Houben.
We will be dog handlers for the Underdogs backing band and for the Underdogs backing singers.
The Underdogs Show features 8 ex-members from Sniff Team Six – a Border Force Dog Unit. They all lost their jobs at Brisbane Airport due to Covid and decided to move into a career as Petfluencers.
Their TV series can be seen on 7 Mate. They have taken the social media world by storm. Catch them on Facebook, Instagram, YouTube and TikTok.
Tickets on sale soon! We'll keep you posted!

Larrikin Puppets Wins BEST KIDS LIVE SHOW At 2021 National Industry Awards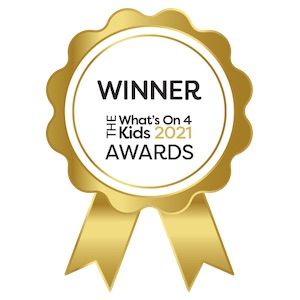 Larrikin Puppets won BEST KIDS LIVE SHOW at 2021's national What's On 4 Kids Awards!
We also won two additional awards for Best Local School Aged Activity (5-12 years) – People's Choice Winner and Highly Commended.
HUGE thank you all our fans who voted in the people's choice component and to the judges who selected us as WINNERS for Best Live Kids Show!
Best Kids Live Show sponsored by What's on 4 Kids.
Best Local School Aged Activity (5-12 years) sponsored by Australian Children's Activities Association.