Larrikin Puppets are award-winning Australian children's entertainers! We perform colourful and exciting puppet shows, songs and stories for stage and screen. We also deliver fun, educational and interactive puppetry workshops.
Our fast-paced, feel-good puppetry encourages audiences to talk, play, sing, and dance along. Our shows feature zany characters, catchy songs, and celebrate fun, kindness and diversity while nurturing child development.
Book Week 2022 Launch Event – Hijabi Girl: A Musical Puppet Show
Hijabi Girl: A Musical Puppet Show is the live kids show Australia needs right and it's launching in South-East Queensland this August during CBCA Book Week 2022 and Multicultural Queensland Month!
Larrikin Puppets will launch Hijabi Girl at Logan City's Butterbox Theatre, Kingston Butter Factory Cultural Precinct, 23-24 August 2022. Logan City Council is providing subsidised tickets, so if you're a primary school teacher looking for a Book Week or Multicultural Queensland Month activity NOW IS THE TIME TO BOOK an excursion to the theatre!
subsidised school theatre excursion
39 spectacular puppets
7 catchy songs
intriguing UV puppetry
audience interaction
and a story that helps us see that all kinds of children can be heroes.
Discover more about the show, learn about and listen to the songs, and access the teachers' resources.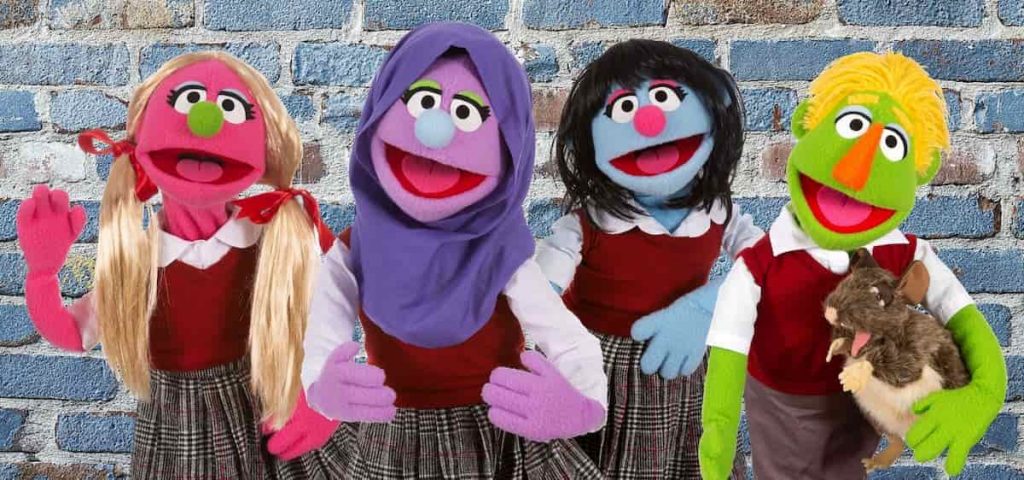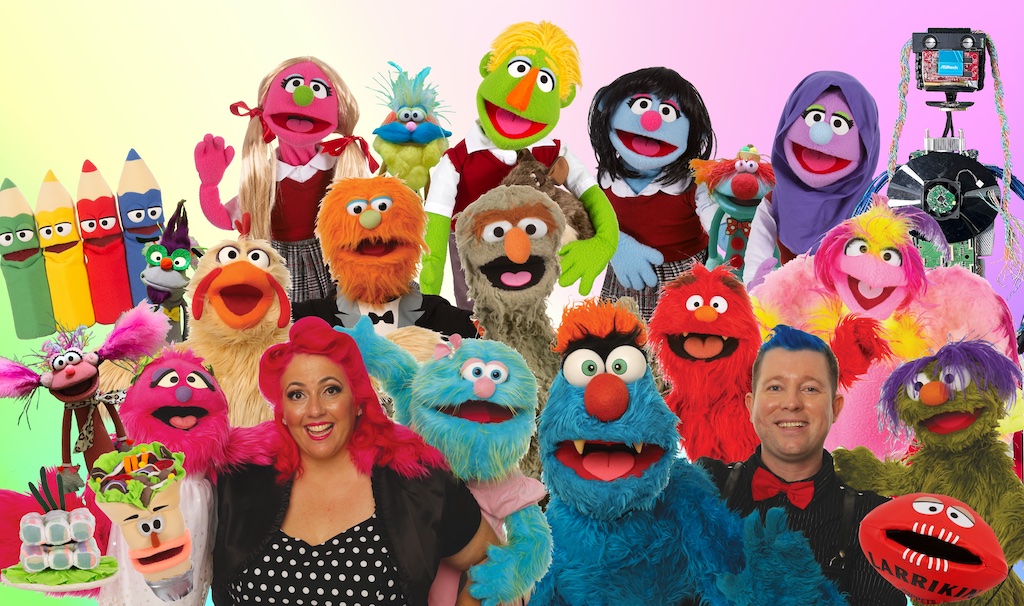 Our Services
Our puppeteers have received advanced training in the USA under Jim Henson puppeteers from The Muppets and Sesame Street! We provide our zany and always crowd pleasing comedy-variety puppet show, themed puppet shows, story time puppet shows, a puppet MC service, puppetry for film and TV, a sock puppet making craft workshop, and hands on puppetry performance training workshops!
Larrikin Puppets Launches World's First Ewaste Puppet
Larrikin Puppets is excited to announce the launch of Lovelace, an enchanting puppet built of electronic waste. Believed to be the first professional puppet in the world to be made of ewaste, this is Larrikin Puppets' first major puppet construction project. Lovelace is named after the most famous woman in technology Ada Lovelace who, born in 1815, was the world's first computer programmer. Discover more about the project and how to book a puppet show or presentation featuring Lovelace.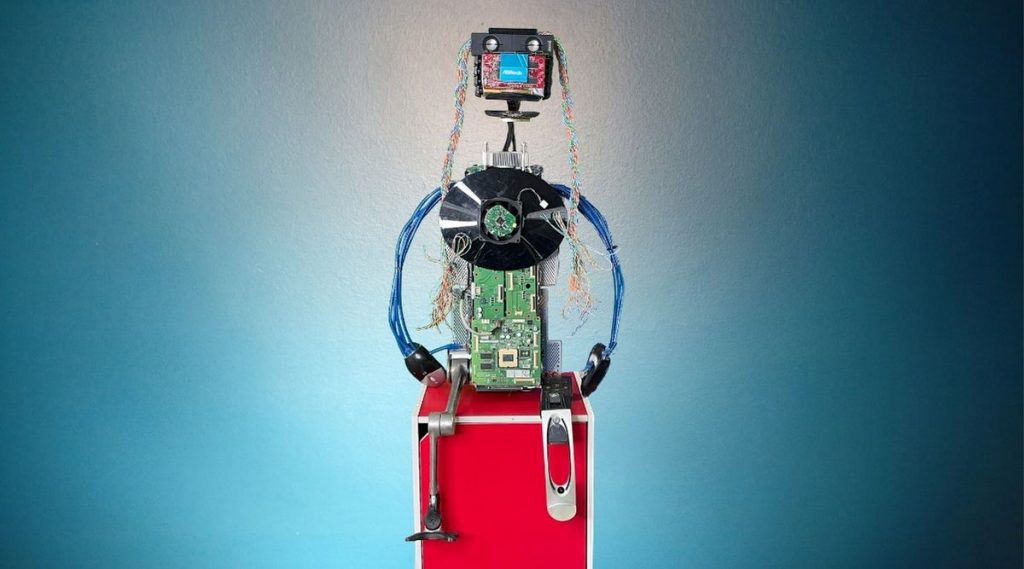 Larrikin Puppets Wins BEST KIDS LIVE SHOW At 2021 National Industry Awards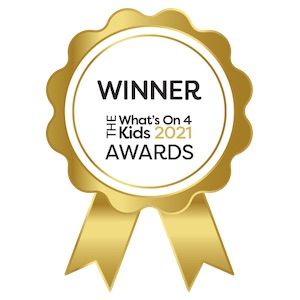 Larrikin Puppets won BEST KIDS LIVE SHOW at this year's national What's On 4 Kids Awards!
We also won two additional awards for Best Local School Aged Activity (5-12 years) – People's Choice Winner and Highly Commended.
HUGE thank you all our fans who voted in the people's choice component and to the judges who selected us as WINNERS for Best Live Kids Show!
Best Kids Live Show sponsored by What's on 4 Kids.
Best Local School Aged Activity (5-12 years) sponsored by Australian Children's Activities Association.

Dance Like A Unicorn: DIY COVID Isolation Music Video
Presenting our 'Dance Like A Unicorn' music video, created at home by us in isolation featuring dance footage submitted by wonderful fans, friends and families from Australia to America.
Learn the dance or just dance along because ANYONE can dance like a unicorn! 🌈🦄💜
We are BACK performing Dance Like A Unicorn together with kids and families at our live shows! Book Larrikin Puppets now for your Queensland festival, shopping centre or Christmas Carols event.
Find out how to listen to more songs by Larrikin Puppets or listen and follow us on Spotify now!
Online Puppet Shows During COVID Restrictions – From Brisbane To LA!
Larrikin Puppets is committed to continuing our goal to bring joy, laughter, fun and play to kids during COVID-19 lockdowns and restrictions. Join us as we present super fun online puppet shows, puppetry workshops, story times, poetry with puppets and puppet play dates.
Discover our online puppet shows and activities including interactive Zoom opportunities for children, families and even adults! No matter where you are around the world, you can book Larrikin Puppets for your next virtual event.
Discover Our Services