Larrikin Puppets provide exciting and intriguing puppetry performance workshops and puppet making workshops for Australian primary schools, libraries and vacation care / OSHC. Our sock puppet making craft workshop enables participants to create their own colourful, high quality puppet that features a specialist foam mouthplate and has a long shelf life.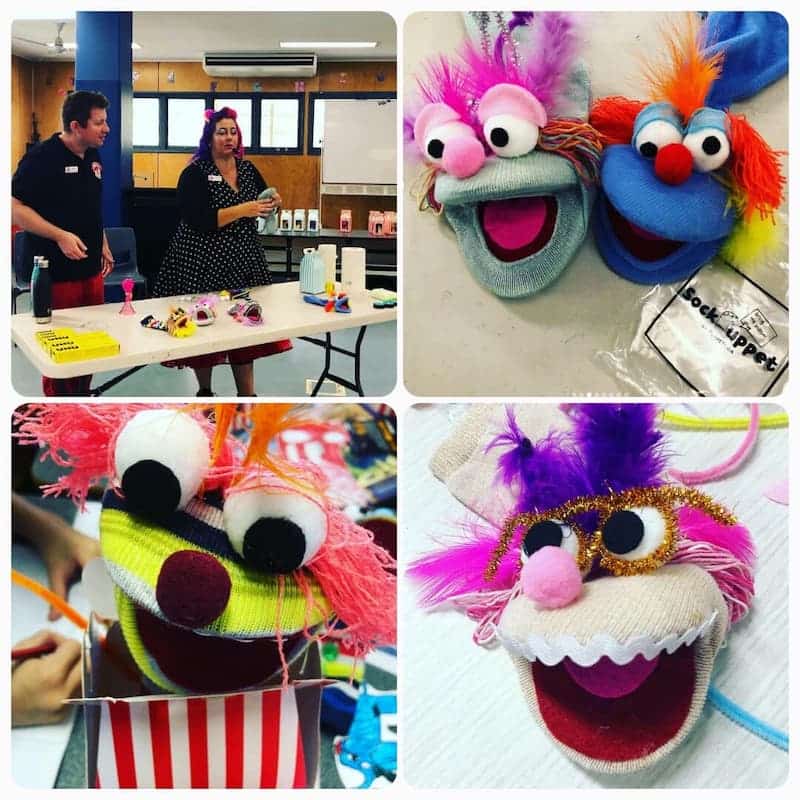 Larrikin Puppets presents our Sock Puppet Making Craft & Performance Workshops. Using super fun and colourful puppetry kits featuring a range of pre-cut materials, we teach students how to construct a beautifully detailed, quality sock puppet they can perform with and take home – something that has a long shelf life that they won't just throw away.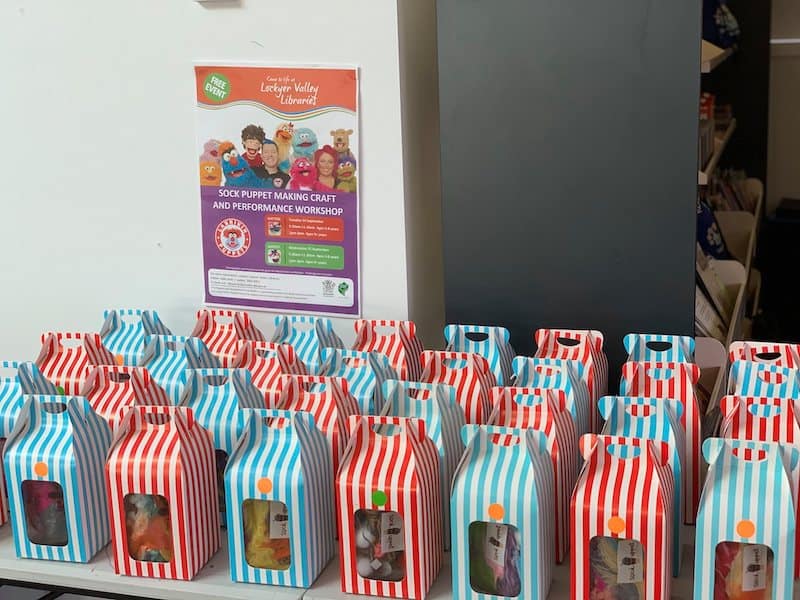 The craft segment is followed by a 30 minute puppetry performance workshop where we teach participants how to operate Muppet-style puppets.
While waiting for the glue to dry in the newly created sock puppets, we lend everyone a professional puppet to work with as we teach lip sync, arm movements, emotions, voice work, walking and various other techniques used to bring puppets to life. Great for building confidence, improving communication, gross motor skills, fine motor skills and having fun!
This puppet making and performance workshop is perfect for schools, vacation care / OSHC, libraries, shopping centres, festivals and fetes.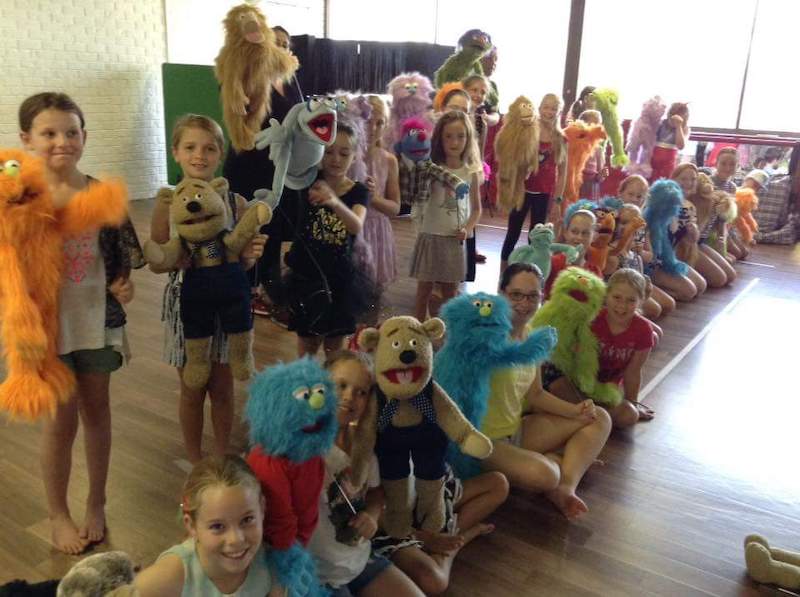 Older Kids (ages 9+) & Adults
Sock Puppet Making Craft & Performance Workshop. Includes building the foam mouthplate. 2 hour workshop. Minimum 35 participants.
Younger Kids (ages 5-8)
Sock Puppet Making Craft & Performance Workshop. Puppet provided with foam mouthplate included, so the kids will only need to put on the eyes, nose, fur and hair. Minimum 35 participants.
You are welcome to book at workshop including children and adults of all ages. We will just need to know numbers, so we can prepare the mouthplate in advance for the littlies.
Cost:
For prices and packages visit our Rate Cards.
You can book for 35 participants or more, but we will need 1 adult supervisor per 10 children. Elissa and Brett count as 2 adult supervisors, so if you have 80 children you will need to provide 6 supervisors. Alternatively you can split the numbers into two separate workshops (e.g. 40 children with 2 supervisors).
It is up to you how many participants you'd like to cater for but we do need a minimum of 35.
To book this option, we require a 50% deposit upfront to secure the booking. This gives us a firm commitment on and time to purchase the materials and prepare the kits.
The Sock Puppet Making Craft Workshop features:
– 10 minute introduction puppet show
– 80-100 minute craft workshop
– 30 minute puppetry performance workshop
TOTAL: 2 – 2 1/2 hours.
Important note: Bookings must be made a minimum of 8 weeks in advance. A 50% deposit is strictly required to confirm a booking.
Note, this is is our premium offering and is often funded by grants or self funded by participants/ticket sales. Participants get to take home a puppet they have made.