Story Time With Larrikin Puppets is a wonderful opportunity for children aged 2-7 and their families to enjoy a fun puppet show and storybook reading, all in the one sitting. Three unique presentations encourage parents, carers and teachers to be present with children as they learn through listening, talking, singing and playing. It's all about providing strong early literacy foundations.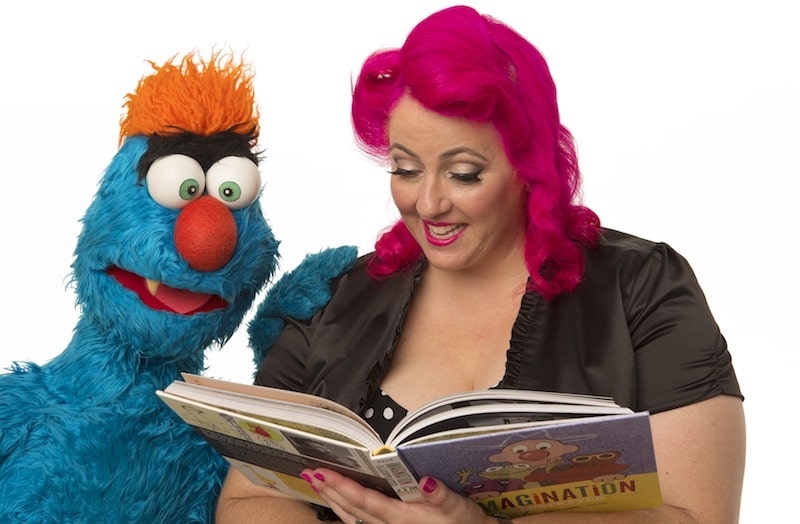 At Larrikin Puppets, we're super proud to be offering storytime presentations that educate, entertain and challenge children and their families.
Story Time With Larrikin Puppets
Choose one of six stories from our Story Time With Larrikin Puppets collection! These performances, complete with puppet show, story reading and story sing-along, facilitate adult-child interaction, pre-literacy support and communication development. This presentation is perfect for libraries, but also childcare centres, shopping centres, cafes, schools (Prep and Grade 1) and Book Week activities. Council libraries throughout Central Queensland featured this program as part of the First 5 Forever program. Book now.
Inclusive Family Story Time Puppet Show: We Can't All Be The Same
The Inclusive Family Storytime Puppet Show 'We Can't All Be The Same' is a fun, zany, cutting-edge performance that captures the imagination and play of children aged 2-7 and their families while teaching audiences about empathy, diversity, equality, love and adventure. Discover more now.
Rainbow Family Story Time Puppet Show
This colourful performance features a puppet show and story segment that will resonate with all families who are part of, actively support or want to learn more about LGBTIQ (Lesbian, Gay, Bisexual, Trans, Intersex, Queer) communities. Learn more about our Rainbow Family Storytime Puppet Show then be sure to book it in, in the spirit of love, diversity and acceptance.
The great Australian authors we work with include Hazel Edwards, Glenn Martin and Caroline Stills. You can read more about their books in the links provided above.
Do consider this colourful, fun and interactive presentation of puppetry and Australian children's stories for audiences 6 and under, and their parents. Audiences will fall in love with our funny, furry puppet characters Troggg, Flossy, Frizzby, Marina, Frazzamatazz, Freerange the Chicken, Scrambles, Moss and the Cheesecake.
You can find more information about Larrikin Puppets on Facebook, Twitter, LinkedIn, Instagram and Pinterest.