We will take your marketing brief then write, direct and produce a corporate film project (e.g. marketing video, advertisement) featuring puppets. For the best results, we only work with film crews experienced in the art of monitor puppetry. Using the power of puppets we can, for example, transform dry workplace health and safety policy into a colourful organisational video that will not only get important messages through to staff, but create a strong culture that increases motivation, health or morale, and inspires pride in the organisation.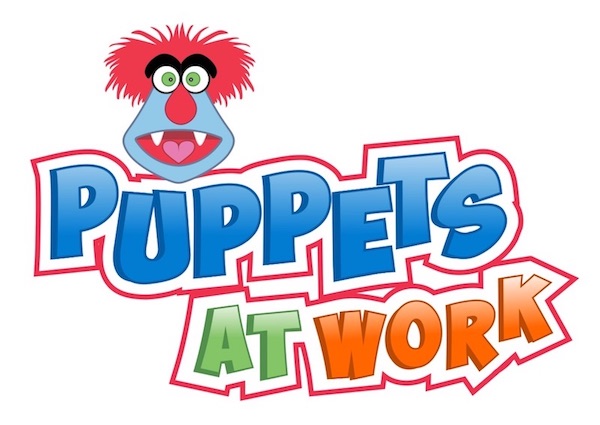 Through Puppets At Work, Larrikin Puppets provides professional puppetry for film and television for internal or external marketing and communications productions. Enhance your internal organisational communication with high impact puppetry or create an advertisement for TV or web designed to create awareness, win leads or garner sales. We accept enquires direct from corporations and from advertising agencies.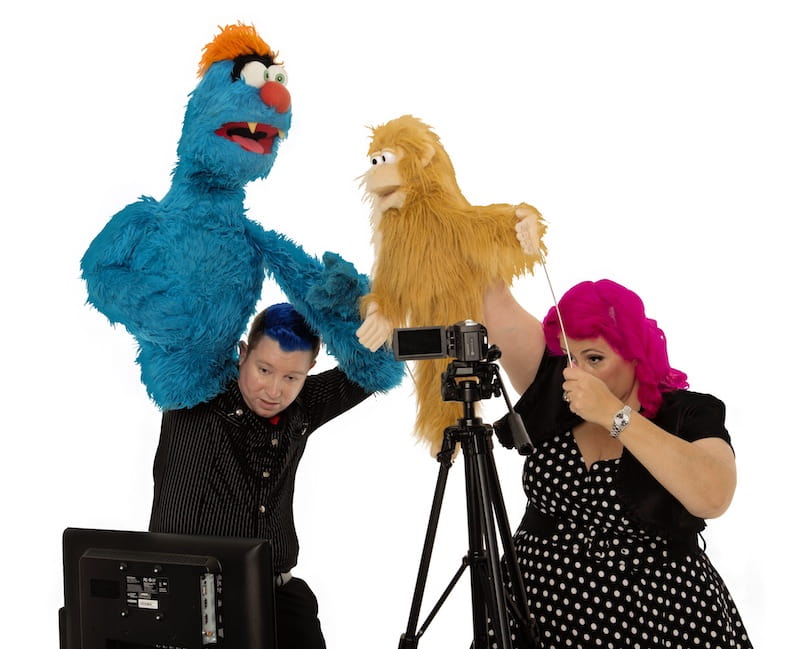 Our Experience
Brett and Elissa have worked together on Regurgitator's Pogogo Show music video, 'Best Friends Forever' (ABC Kids); a TV pilot in Sydney for a puppet cooking show starring Chef Jason Roberts (Studio Ten / Ready, Steady Cook); and performed the puppetry on the music video for Tia Gostelow's single, 'That's What You Get' (Why Not? Films), which has aired nationally on Rage and MTV.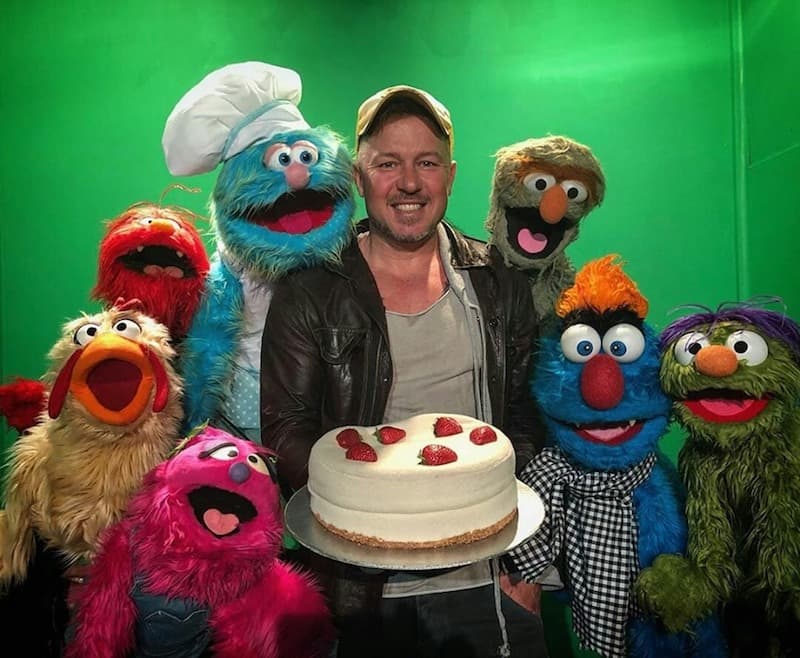 Brett's film and TV puppetry has also included work on TV shows Totally Wild (Network Ten / Eleven) and The Bureau of Magical Things (Jonathan M. Shiff Productions and Network Ten / Eleven). Brett performed the puppet characters in Richard Bell's '5 for 35', a film which screened in 2015-2016 at the 8th Asia Pacific Triennial of Contemporary Art (APT8) at GOMA (Queensland's Gallery Of Modern Art). He also assisted with the puppetry in 'Cluck: The Web Series', puppeteered Troggg in the short film 'Heart of a Thousand Souls', and puppeteered two characters in the short film 'Kev'. Troggg has appeared on two episodes of "Juiced TV" (Children's Hospital Foundation).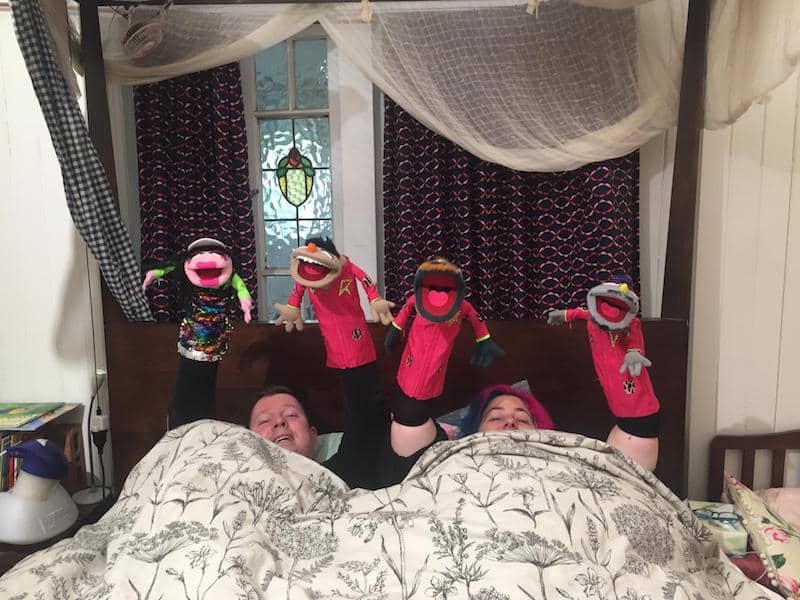 Our Education
In Australia, Brett and Elissa train actors, puppeteers and directors in monitor puppetry, the technique needed to create high quality film and TV puppetry productions.
In 2016, Brett spent three months in the USA for professional development where he networked, trained and performed with puppeteers in New York City, Los Angeles and Texas. He received formal puppetry training at the Beyond The Sock advanced puppetry workshop at the University of North Texas under Jim Henson puppeteers from Sesame Street and The Muppets; Marty Robinson and Noel MacNeal, with puppet construction training from Pasha Romanowski (Project Puppet, The Moe Show).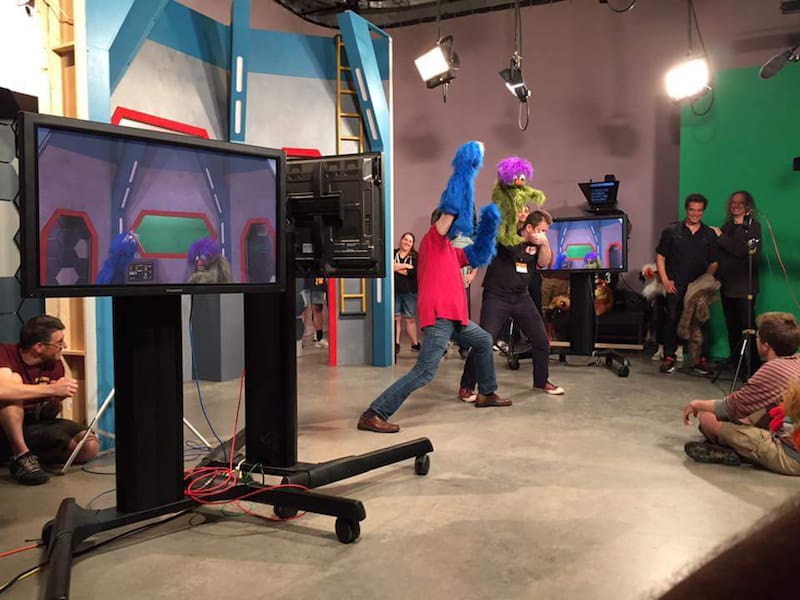 Brett also trained at The Puppet Kitchen in Manhattan, New York under Michael Schupbach (Sesame Street, The Jim Henson Company). Brett performed his puppet show with Troggg and friends in New York City at the Puppetry Arts Festival of Brooklyn.
Elissa has received formal puppetry training at The Puppet Kitchen in Manhattan, New York under Michael Schupbach (Sesame Street, The Jim Henson Company) and now assists in the running of our own puppetry performance workshops which includes monitor puppetry.