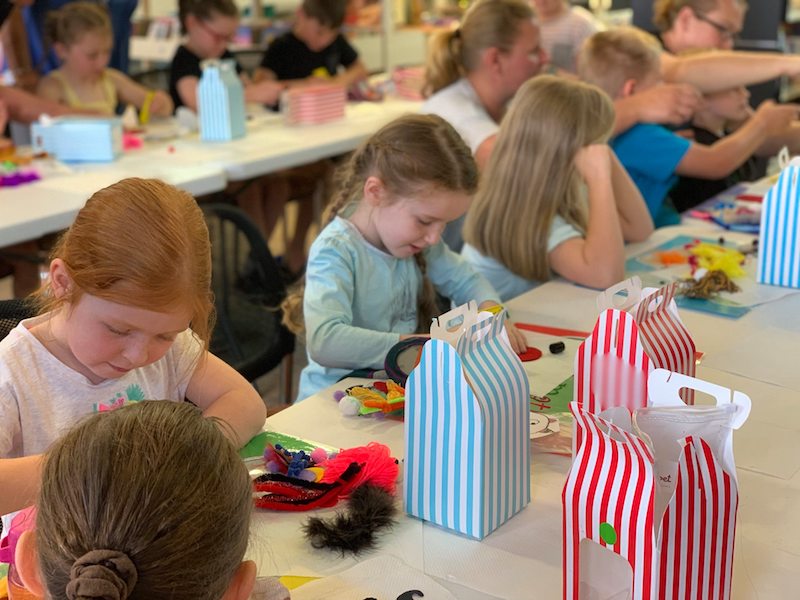 YES!! We are still offering this online incursion to childcare centres, schools, libraries, corporates and non-profits.
Learn how to create a simple sock puppet then sign up to discover the basic techniques that bring Muppet-style puppet characters to life in an interactive workshop led by Brett Hansen and Elissa Jenkins. 
The workshop is ideal for kids and adults, ages 5 and up. It's great for building confidence, improving communication, developing gross motor skills, developing fine motor skills, practicing creative play and simply having fun!
A week (or a few days) prior to the puppet performance workshop, we will provide you access to an EXCLUSIVE VIDEO by Larrikin Puppets on how to make a super simple sock puppet using materials you'll find at home.
Leaving a few days for the glue to dry (or stitches to rest!), we'll then conduct an online puppetry performance workshop via Zoom, teaching the kids how to perform their new sock puppet.
The workshop will include:
A short puppet show to demonstrate how the sock puppets look when performed, and how our larger Muppet-style puppets look when performed.
An educational talk about different styles of puppetry and how Muppet-style puppets work.
A hands-on puppeteer workshop.
We teach lip sync, eye focus, walking, character voices and emotions. No previous puppetry experience is needed.
Things you'll need:
A sock that will fit your hand. Often one of your own socks will suit. It doesn't have to be new, just clean! An odd sock that's lost its pair is perfect.
You can choose to glue or sew, so you will either need a glue gun or strong glue (we love UHU All Purpose Adhesive) OR a needle and thread.
A supervising adult to help young children safely glue or sew. Glue guns, UHU glue (glue that actually sticks!) and needles require close support from adults. However, if using the UHU glue (or similar), please refrain from taking over. Do give children the opportunity to try for themselves as it is good for developing their fine motor skills. Download the UHU Glue Risk Assessment for an understanding of the risks. Ultimately everyone, including children, need to avoid getting glue in eyes and mouths.
Pom poms (to glue) OR buttons (to sew).
To keep up to date with workshops, sign up to our newsletter or follow us on Facebook.
To enquire, just fill in the booking form.