Larrikin Puppets perform a fun and educational puppet show all about health and wellbeing that features our colourful puppets singing and talking about the health benefits of food, movement and activity; food allergies; dental hygiene; the challenges of sickness (including hospital visits); exploring feelings, kindness and self esteem.
Troggg the blue monster and his Larrikin Puppets friends make learning fun with our Health and Wellbeing puppet show, which has been performed in several childcare centres, schools and Brisbane City Council's Kids Collective events at Roma Street and South Bank Parklands.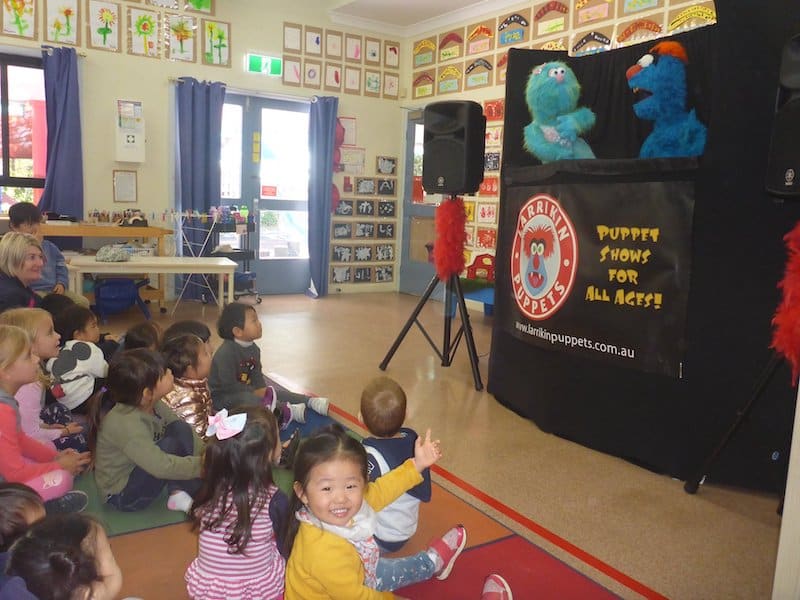 Food allergies and dental hygiene are covered in some of these shows though delightful songs and skits, but sometimes clients will choose to focus on one more than the other.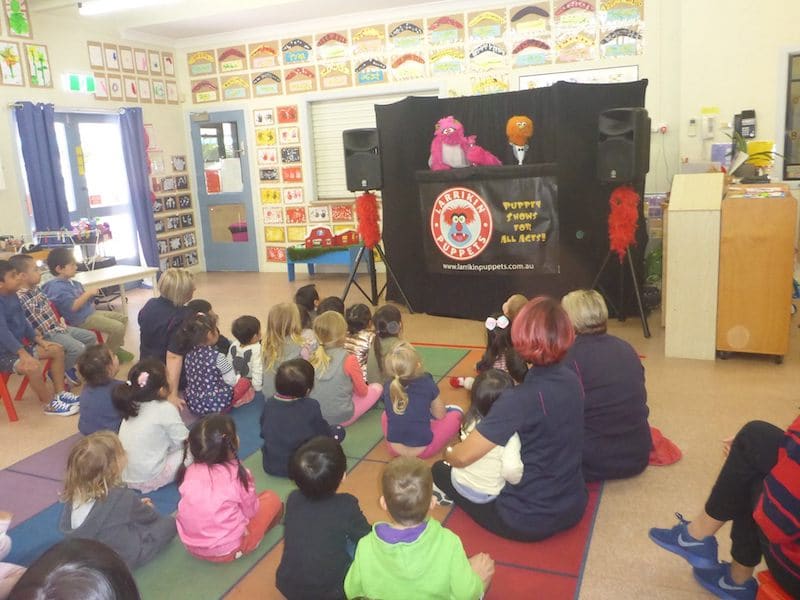 The characters talk about lots of different ways to move our bodies, and we learn about different emotions.
We also look at different yummy fruits and vegetables.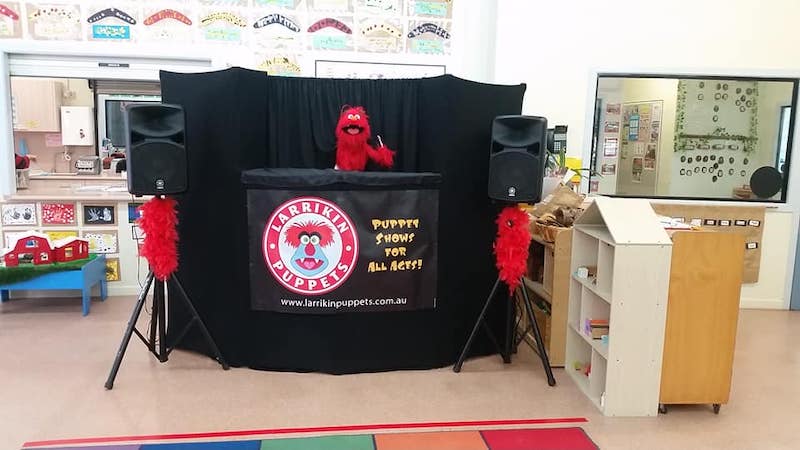 There's a storytime segment.
And even some fun dance steps for the audience to participate in.
Lots of laughs and learning about health and wellbeing for audiences aged 2 to 5, their teachers and families.
Cost: For prices and packages visit our Rate Cards.
Please note, this show is mostly suitable for children aged between 2 and 5 at childcare and kindergarten, and can also be enjoyed by school students in Prep and Grade 1. However, for older school students (Grades 2-12) we highly recommend our interactive puppetry performance workshop.
Cost Covers:
– 30 minute interactive puppet show.
– 5 minute "How the puppets work" demonstration.
– 5-10 minute Meet-and-greet and photo opportunity with the puppets after the show.
– Two performers.
– Time allowance for travel to and from venue.
– Load in, set-up and pack-down of the puppet stage, props, puppets and sound equipment.
– Rehearsal time prior to the event.
– Quality characters.
– Quality puppetry.
We have performed and trained professionally in the USA with Jim Henson puppeteers from Sesame Street and The Muppets.
We have current Blue Cards and Public Liability Insurance.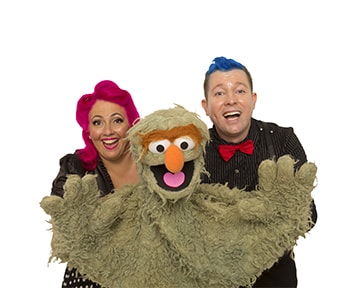 Content on healthy eating and food allergies has been sourced from consultations with expert naturopath and nutritionist Lauren Stark BHSc from Naturally For You Health & Wellness.