Make Larrikin Puppets part of your annual Christmas tradition. We provide fun-filled, top quality, high energy Christmas entertainment that you will want to have return as a feature act year after year. We perform our Musical Christmas Puppet Show for singing, dancing and screaming crowds at all kinds of events and venues. Book early to avoid missing out!
From mid November until the week of Christmas every year Troggg and his friends from Larrikin Puppets are busy out in the communities providing exciting and colourful Christmas entertainment at shopping centres, community carols events, corporate Christmas parties, schools, childcare centres, vacation care and Santa's Arrival events.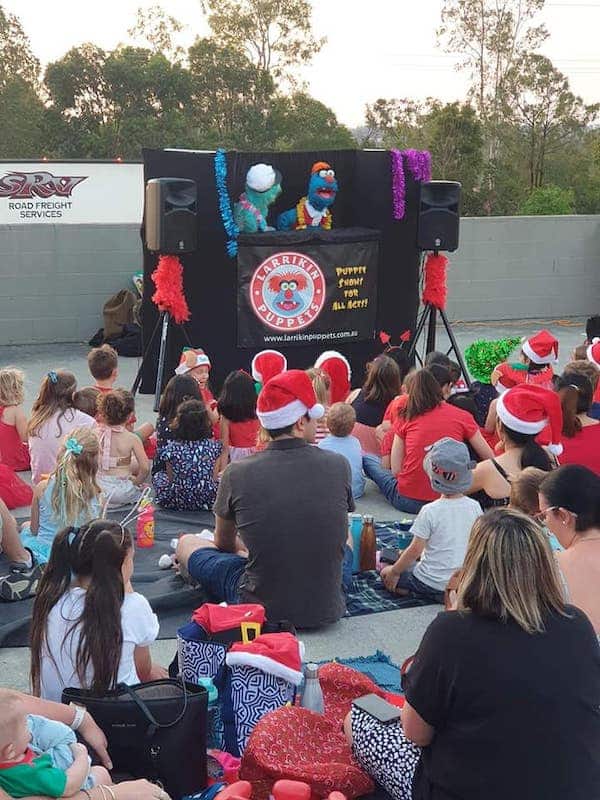 This colourful and exciting Christmas puppet show always delights audiences of all ages, and features zany Muppet-style characters performing songs, skits, jokes and live interaction with the audience. These shows encourage the audience to dance, sing and play along, and involves audience participation. The show features two puppeteers and has become a family favourite at many Christmas events over the years.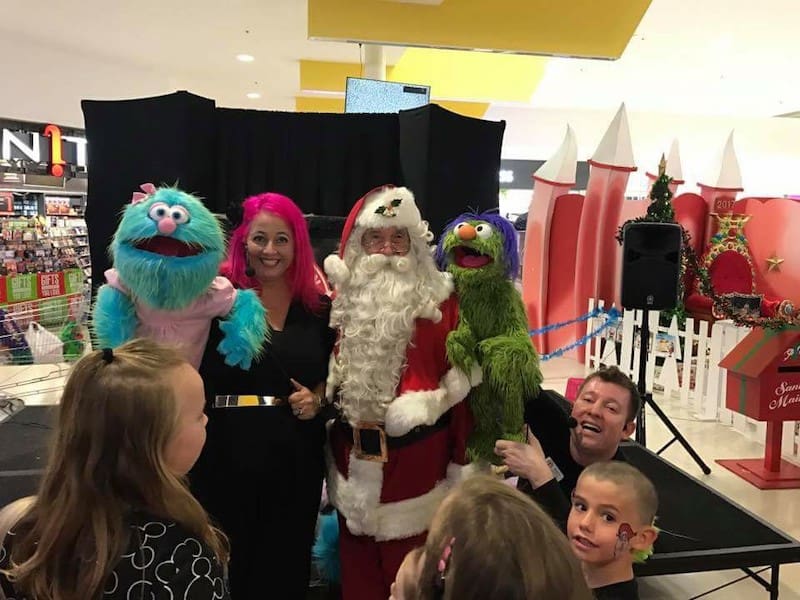 Christmas entertainment is something we take very seriously, and have serious fun doing it as well.
Cost:
Childcare Centres, Libraries, Vacation Care: $475
Public & Corporate Performances (Shopping Centres, Festivals, Clubs/Pubs/RSLs, Office Christmas Functions): $575
Schools:
1-100 Students = $525 (for 100 students that's $5.25 per student).
101-200 Students = $575 (for 200 students that's $2.87 per student).
201-400 Students = $650 (for 400 students that's $1.62 per student).
401-600 Students = $700 (for 700 students that's $1.16 per student).
601 Students and over = $750 (for 1000 students that's 75c per student).
Cost Covers:
– 30 minute interactive puppet show.
– 5 minute "How the puppets work" demonstration.
– 5-10 minute Meet-and-greet and photo opportunity with the puppets after the show.
– Two performers.
– Time allowance for travel to and from venue.
– Load in, set-up and pack-down of the puppet stage, props, puppets and sound equipment.
– Rehearsal time prior to the event.
– Quality characters.
– Quality puppetry.
We have performed and trained professionally in the USA with Jim Henson puppeteers from Sesame Street and The Muppets.
We have current Blue Cards and Public Liability Insurance.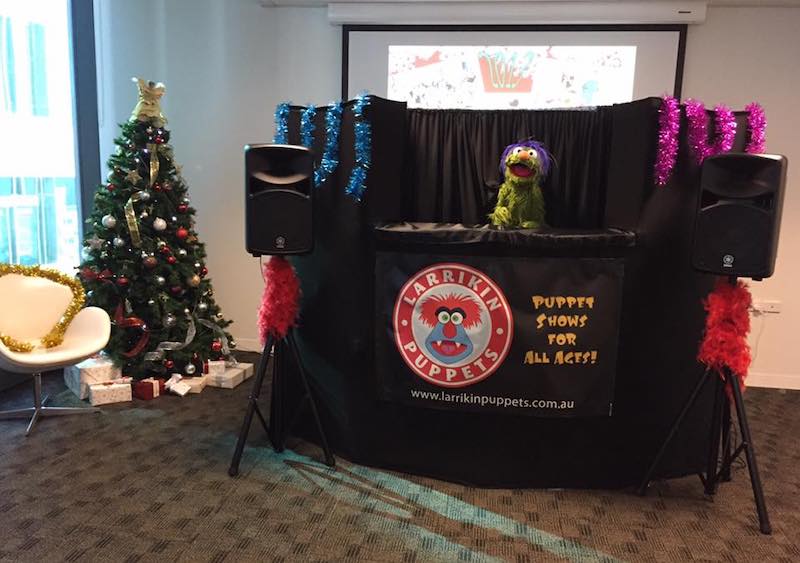 Our colourful and exciting brand of Christmas entertainment is very popular so book in early to avoid missing out!