Beginner Puppeteer Workshop for Adults
Learn the basic techniques that bring Muppet-style puppet characters to life in an interactive workshop led by Brett Hansen and Elissa Jenkins.
Larrikin Puppets runs beginner puppeteer workshop programs for adults, which is great for corporate team building activities or a general corporate entertainment option. Students will get a chance to practice puppetry techniques using real puppets.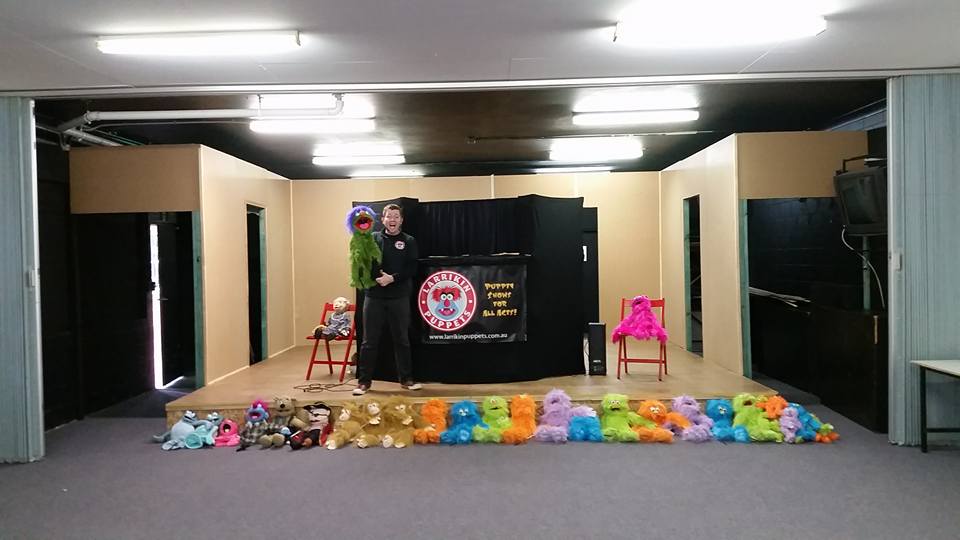 This is a beginner level class. No previous puppetry experience is required.
Here are some of the different options for workshops:
45 Minutes – 1 Hour Puppetry Workshop:
Location: We visit your venue (theatre, hall, school, studio, dance school).
Costs:
$500 (eg. Libraries, Theatres).
$600 (eg. Public Festivals, Shopping Centres, Corporate).
Minimum 5 students. Better value to have 10 or more. 30-40 is the ideal class number.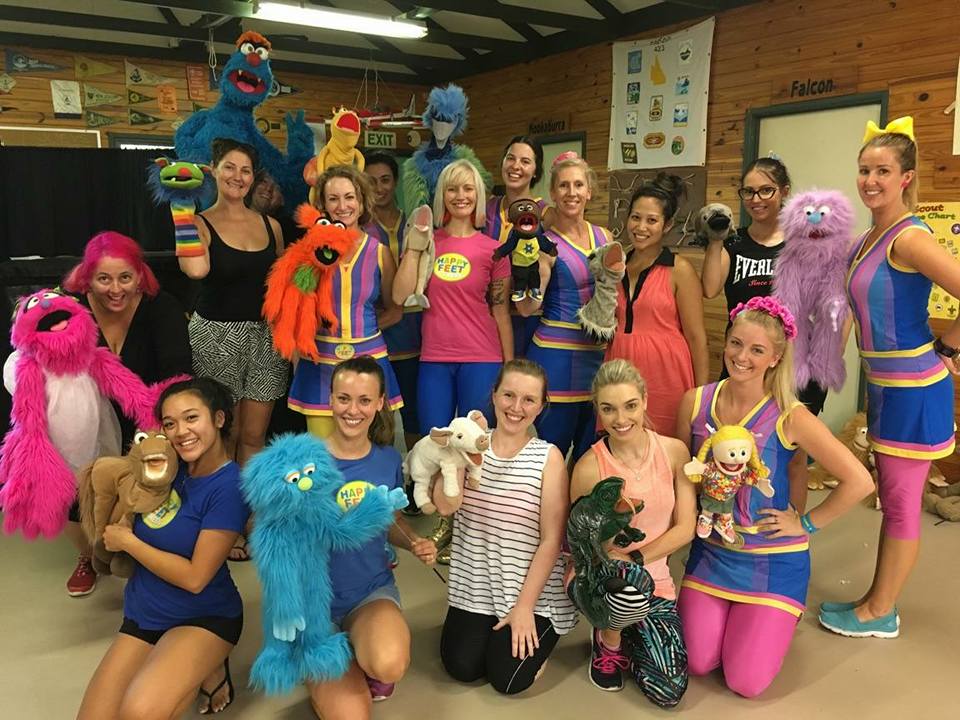 Inclusions in the shorter puppeteer workshops:
– Introduction / Different types of puppetry.
– 10 minute puppet show demonstration.
– Show and Tell – How the different puppets work.
– Practical Workshop, teaching; Lip sync, Eye focus, Puppets talking to each other and to humans, Walking and running the puppets, Arm movements (waving, scratching, covering mouth, high fives, etc.), Emotions/Gestures without dialogue, Emotions/Gestures with dialogue, Assistant puppetry for arms, Assistant puppetry for right hand of 'live hands' puppets, Dancing to rhythms while lip syncing to vocals.
– Opportunity to perform and demonstrate to the class.
– Time allowance for travel to and from, set-up and pack-down of the puppet stage, props, puppets, sound equipment and camera/monitor equipment.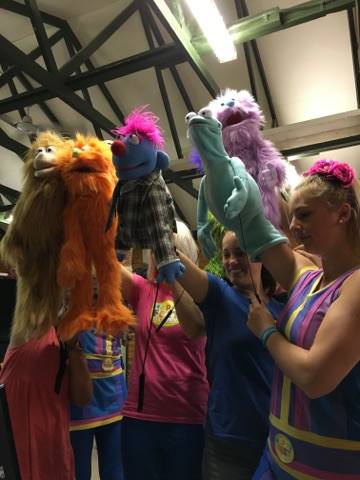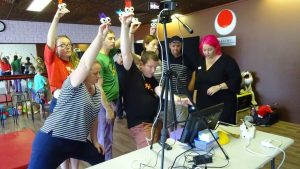 Two Hour workshop includes additional:
– Introduction to Jim Henson-style monitor puppetry for film/TV/YouTube.



1 Day Workshop:
$60 per student.
10am – 3pm (5 hours).
With 30 minute lunch break 12:00 – 12:30pm.
15 minute afternoon tea break 1:45 – 2:00pm.
BYO lunch and afternoon tea. Cost doesn't factor in meals being provided.
Performance puppetry for live theatre.
Minimum 5 students.
If 5-10 students, Brett will teach only.
If over 10 students, Elissa will assist.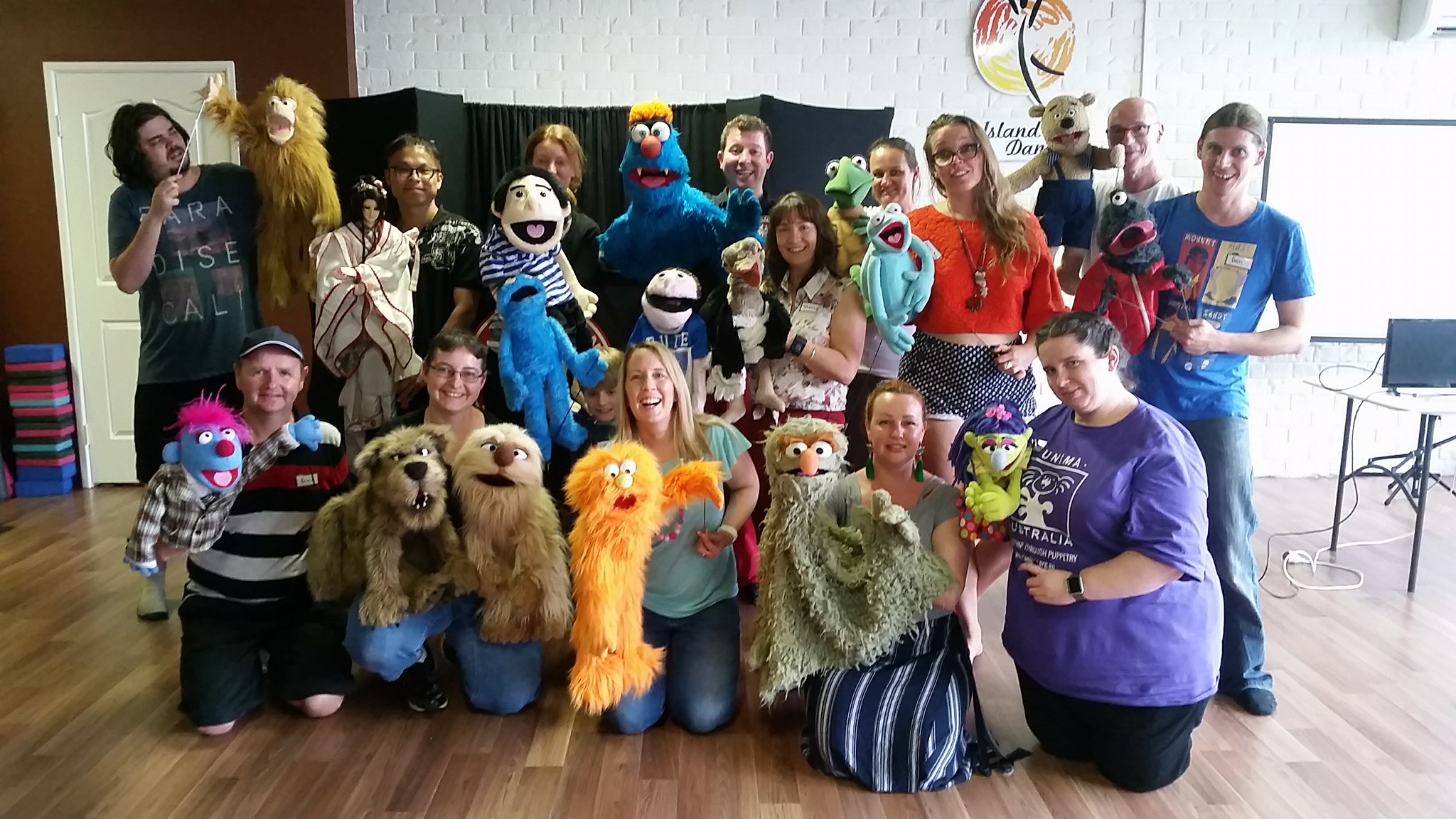 2 Day Workshop:
$135 per student for a 2 day workshop.
Day 1: 10am – 4pm (6 hours)
Day 2: 10am – 3pm (5 hours)
Total 11 hours.
With 30 minute lunch break each day.
15 minute afternoon tea break each day.
Lunch is provided both days.
Day 1: Performance puppetry for live theatre.
Day 2: Monitor puppetry for film & TV.
Minimum 5 students.
Your teachers – Brett Hansen and Elissa Jenkins – formally trained in the USA by Jim Henson puppeteers from The Muppets and Sesame Street.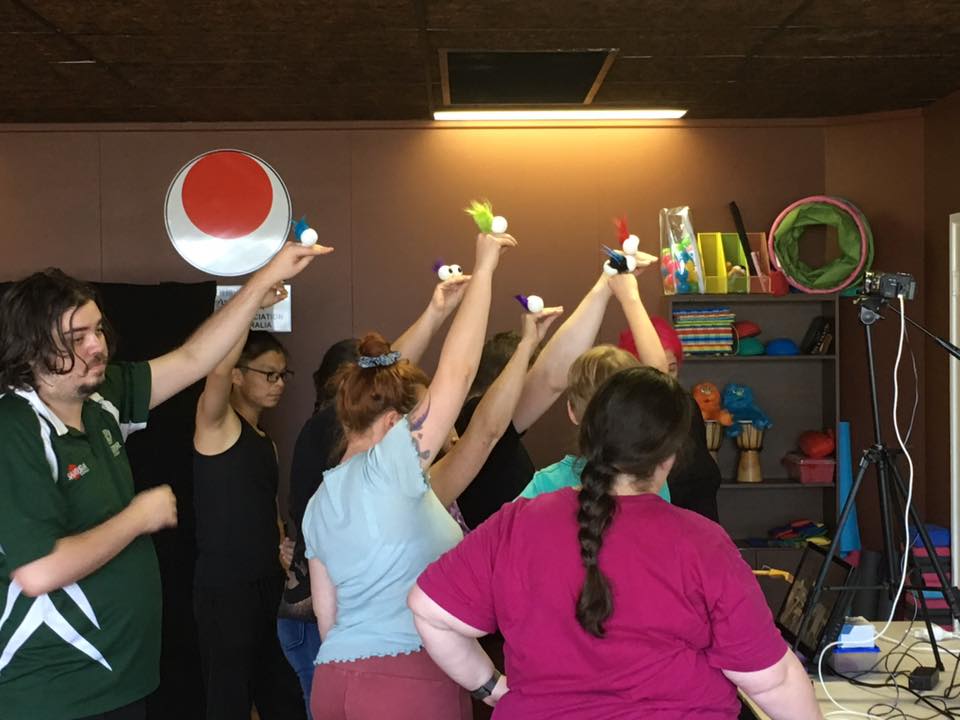 In this course we will be covering:
– Basic puppetry skills – Exploring range of movements from puppet and puppeteer, stance, eye focus, lip sync, breathing, puppet vibrato, walking, hearing and rod manipulation.
– Proper entrances, proper height, left and right handed skills, moderate arm rod manipulation (one arm, two arms), puppet assisting (two puppeteers working one puppet).
– Character building, Voice acting and Working with scripts.
– Character building on the spot – Improvised scenes.
– Television monitor technique (as used in Sesame Street & The Muppets) – Only for the two day workshops.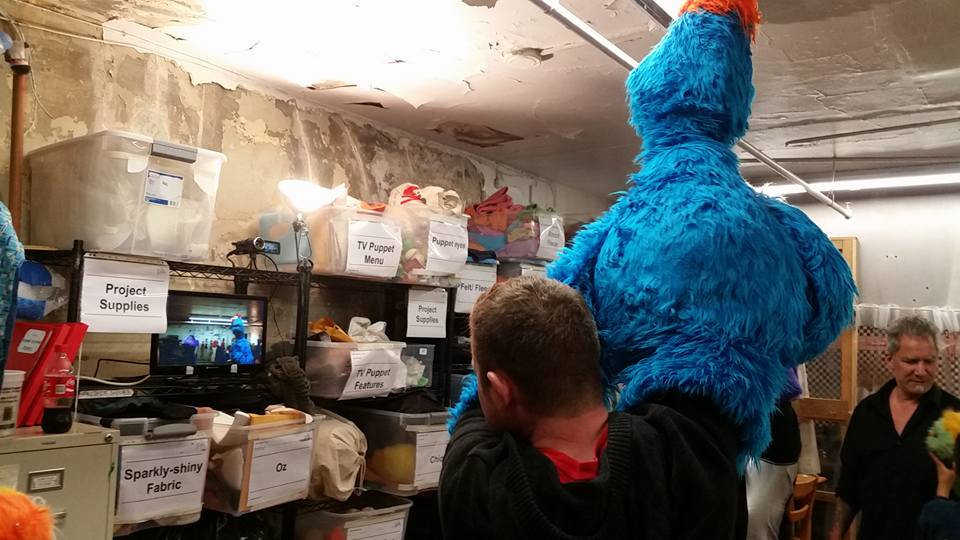 – Working with human actors (puppet/actor interactions).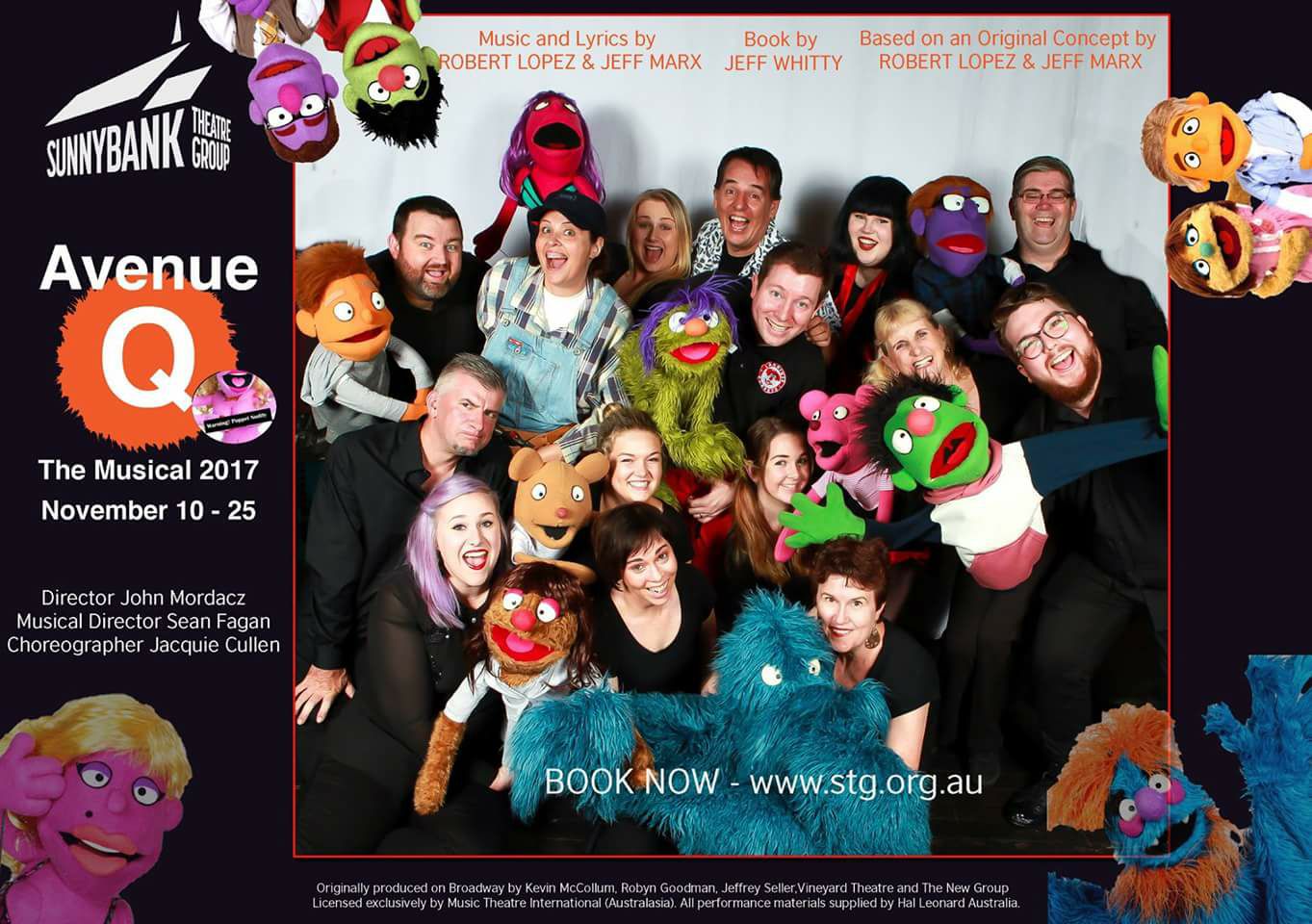 Why learn puppetry?
Build confidence

Improve communication

Make people laugh

Learn the skill behind the magic of Sesame Street and The Muppets

Expand your drama/theatre portfolio

Have fun!

Great for corporate team building activities or corporate entertainment