Children and families in regional and rural communities of Central Queensland and Northern New South Wales really enjoy our colourful, fun puppet show! We like the idea of performing for children who haven't seen anything like this before.

Our colourful puppets and catchy children's music have delighted audiences in such places as Rockhampton, Gracemere, Bundaberg, Toowoomba, Goombungee, Hamilton Island, Roma, Mitchell, Miles, Banana, Biloela, Boyne Valley, Maryborough, Harvey Bay, Gladstone and Coffs Harbour - to name just a few.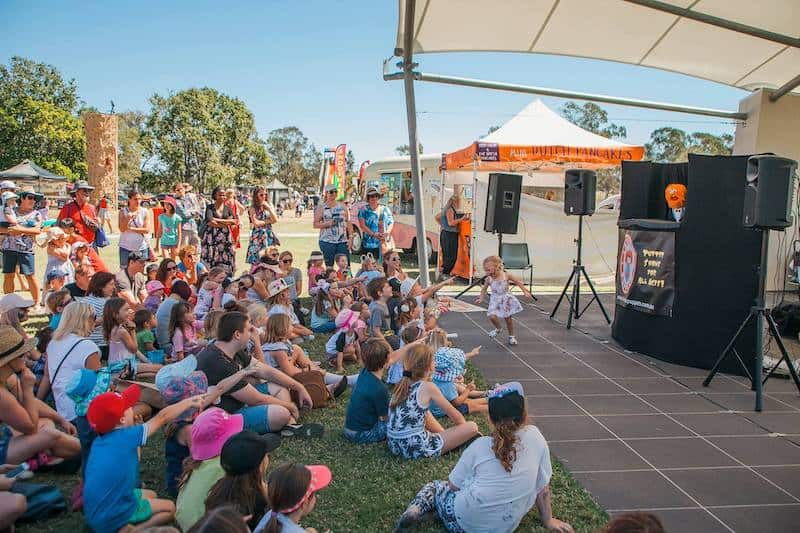 Our puppet show is colourful, interactive and crowd-pleasing, with catchy children's music and zany, loveable characters. The style of puppetry is like The Muppets and Sesame Street. It's all interactive and live. Kids are encouraged to sing, dance and play along.
Our original children's music can be listened to on Spotify, Apple Music and Little Rockers Radio.
The show is followed by an additional 10 minute presentation where we demonstrate to the audience how all the different puppets in our show work. This always goes down a treat as we often find that our show is the first puppet show many of these children experience.
The total show time is about 40-45 minutes long, and yet it's very fast paced and engaging.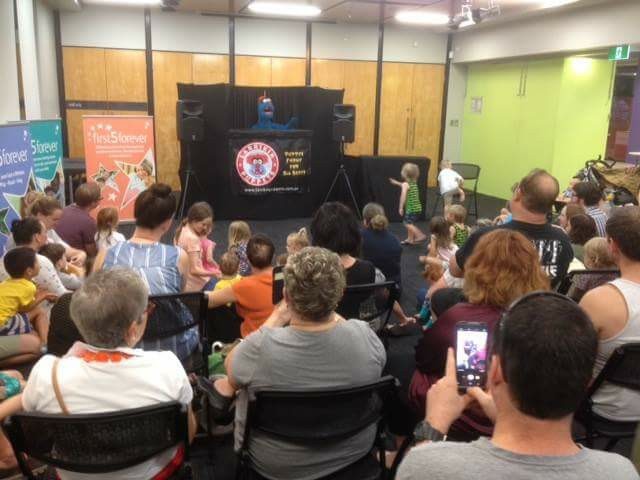 Here's a 30 second promo video showing all the colour and fun of our puppet shows.
Much like the wonderful experience regional and rural families have when they're visited by the Bluey Tour, Play School Live In Concert or The Wiggles The Great Wiggly Road Trip Tour, Larrikin Puppets always delights and brings wide-eyed wonder to little audiences.
Logistics:
It takes about 1 hour and a half to load in and set up our portable puppet theatre, PA speakers and puppets, etc., and then 1 hour to pack down, so if each show started at 10am we would need to arrive at each venue at around 8:30am on the day to start loading in.
We would require access to one powerpoint at each venue.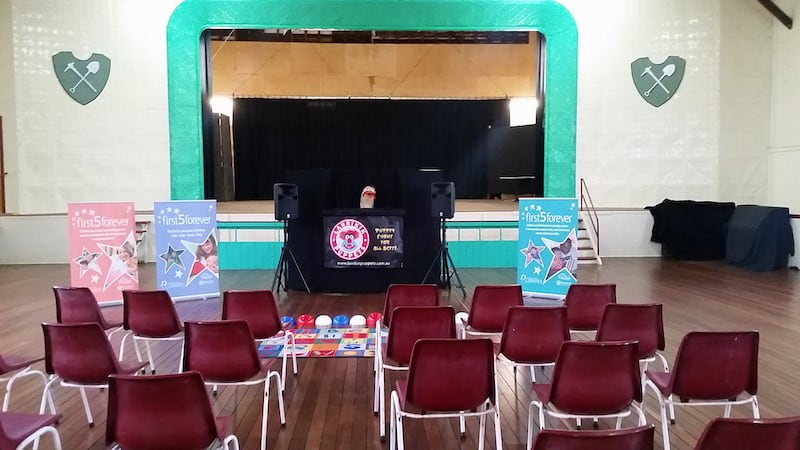 We base ourselves at a central location and drive out each day to the different venues. Due to the time it takes for us to load in, set up, pack down and load out, we can only perform at one location on any given day.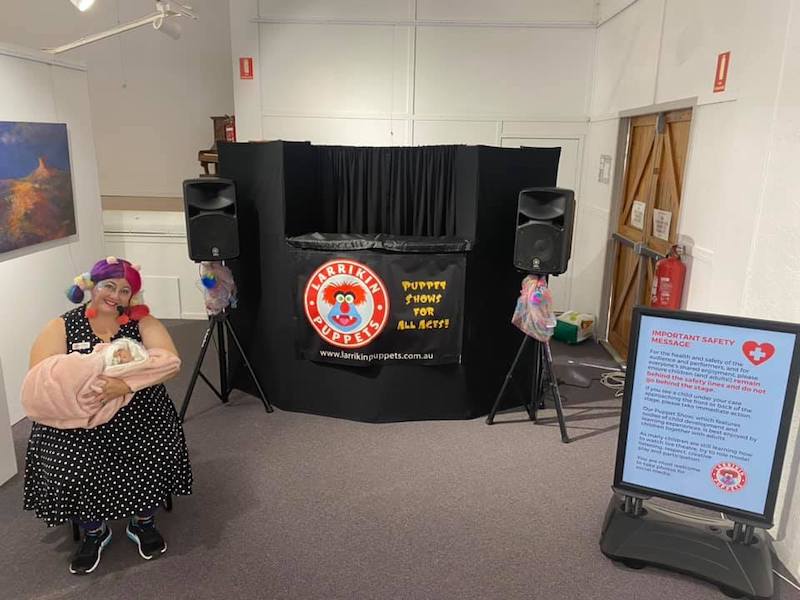 COVID Working Permit:
We are based on Bribie Island, just north of Brisbane. We may need a COVID working permit to cross the QLD/NSW border, which we're happy to arrange in partnership with you. We have a COVID Safety Plan as well.
Costs:
Our puppet show is $575 per show, plus accommodation, plus fuel surcharge (for travel between home and your town/community/region), plus stop-over accommodation there and home again. We don't charge for time spent on the road, nor meals, nor for fuel while within the region. Please contact us to discuss the specifics of your tour schedule for Larrikin Puppets.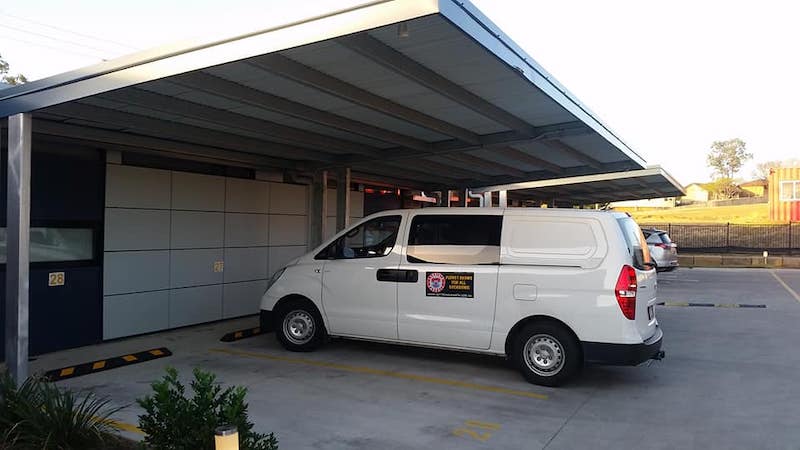 Accommodation Type:
For stop-over accommodation on the way there, accommodation while in town for the performances, and stop-over accommodation on our way home, a budget motel room with one bed works for us because we are a married couple.
Fuel:
We use the petrol cost calculator to work out the cost of fuel for the round trip.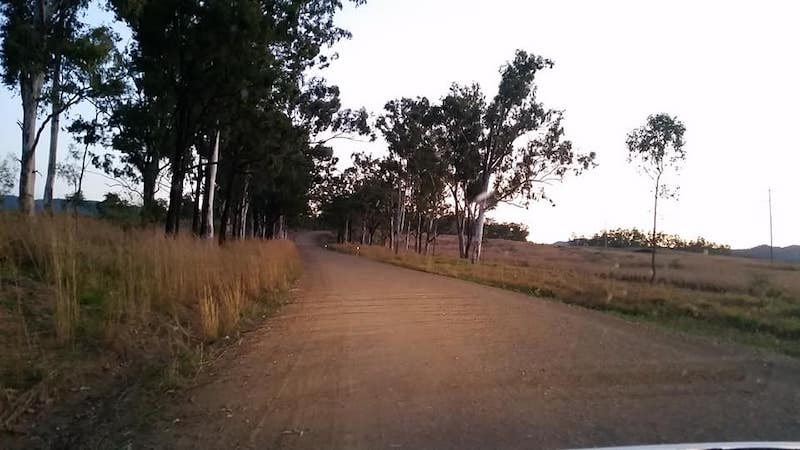 TOTAL:
Number of performances + Fuel + Accommodation = Total Cost.
Cost Includes:
Two Puppeteers (Brett and Elissa).
[X] x 45 minute puppet shows.
Time allowance for travel to and from the region.
Time allowance for travel to and from each venue during our week or two weeks in the region.
Sign in, Load in, Set-up and pack-down of the puppet stage, props, puppets and sound equipment at each venue.
[X] nights accommodation (stop-overs there, performance days in the region, stop-overs home).
Fuel.
Rehearsal time prior to the tour.
Quality characters.
Quality puppetry.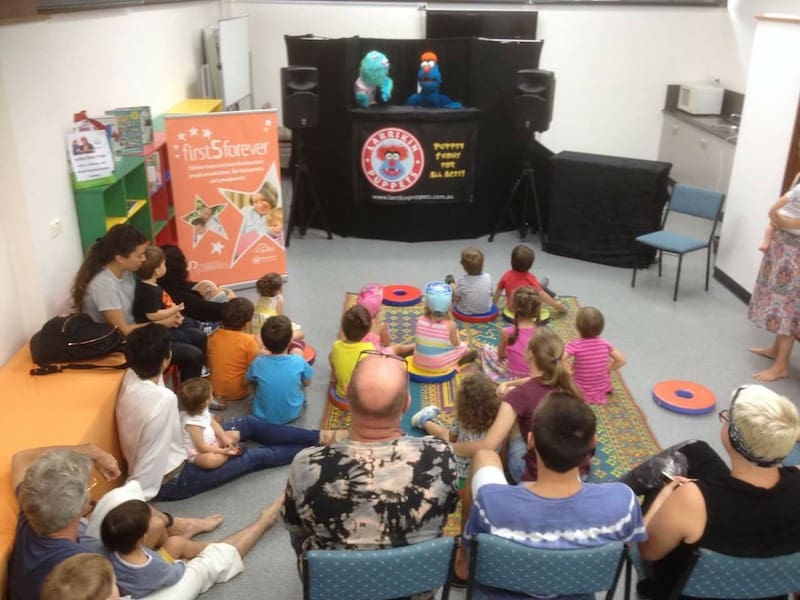 Blue Card and Insurance:
My Blue Card number is 1161011/3, Elissa's is 690261/3. We have public liability insurance through Duck For Cover Entertainers Insurance.
Professional Development Overseas:
We completed three months of professional development in the USA, which included performances and advanced training with Jim Henson puppeteers from The Muppets and Sesame Street.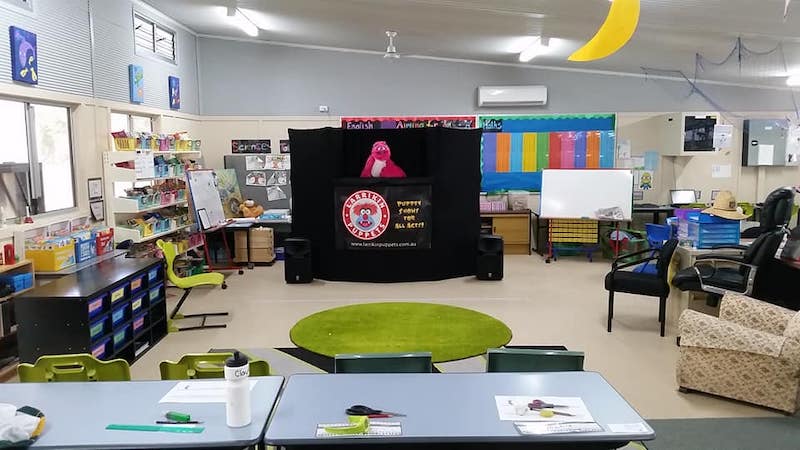 Notable TV work:
We would love to share our colourful and fun puppets with the communities in your region.