Halloween is a spooky time of year full of ghosts, ghouls, zombies, vampires, monsters and lollies! We have a gaggle of funny puppet monsters available to perform a puppet show to celebrate the season as well, and the kids absolutely love it! Light your jack-o'-lantern and put a sheet over your head because Larrikin Puppets is here to put smiles on those painted skeleton and zombie faces!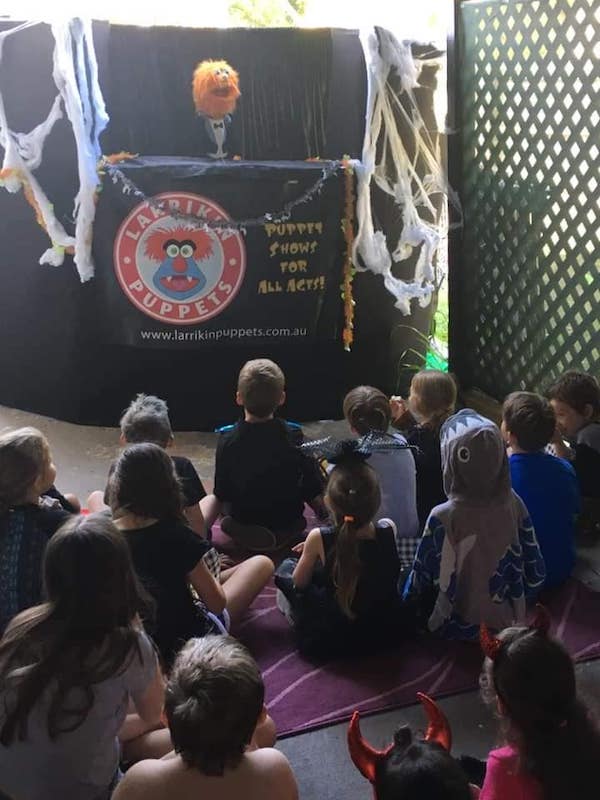 "The children laughed hysterically at the delightfully spooky Halloween puppet show! Members of the audience even got to come up on stage and dance the Time Warp while performing with some puppets!"
Troggg and his Larrikin Puppets friends may be cute and cuddly, but they also know how to perform a wicked and wonderful Halloween puppet show at a time where trick or treating and dressing up as scary characters is all the rage.
Treat your little ghost or goblin to a fun puppet show this Halloween. There's singing, dancing, jokes, games and colourful puppet fun! The style of puppetry is like The Muppets and Sesame Street. It's all interactive and live. Kids are encouraged to sing, dance and play along.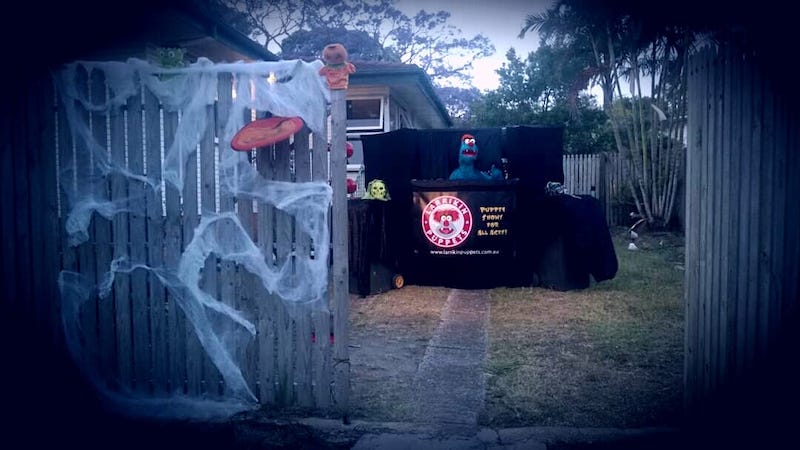 The show is followed by an additional 5 minute presentation where we demonstrate to the audience how all the different puppets work. Then there's a bit of a meet-and-greet and photo opportunity where the kids can then get their photo taken with "Troggg" the friendly blue monster and his little sister "Marina".
Total Duration: 45 minutes.
Cost: For prices and packages visit our Rate Cards.
Cost Covers:
– Two Puppeteers.
– 30 minute puppet show of songs, games, jokes and comical Halloween interaction with the audience.
– 5 minute "How the puppets work" demonstration.
– 10 minute puppet meet-and-greet / Photo opportunity.
– Time allowance for travel to and from, set-up and pack-down of the puppet stage, props, puppets and sound equipment.
– Rehearsal time prior to the event.
– Quality characters.
– Quality puppetry.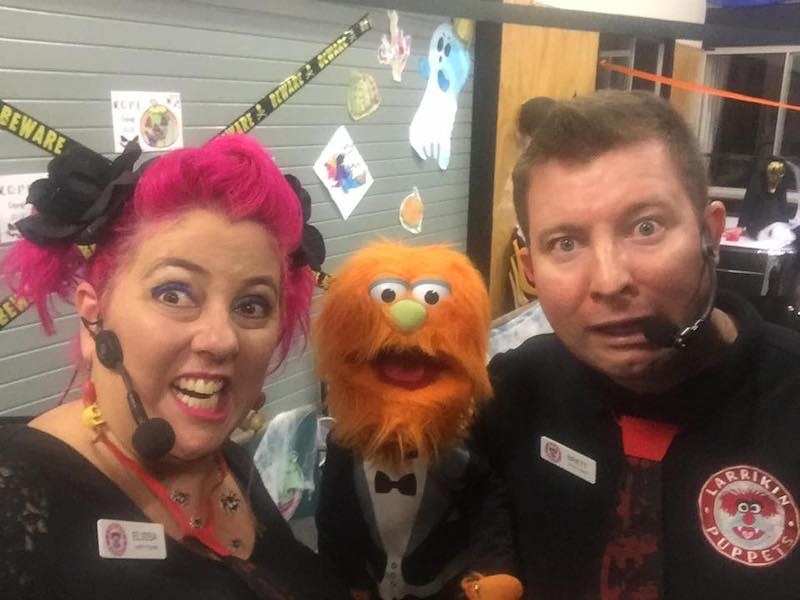 Blue Card and Insurance: 
Brett's Blue Card number is 1161011/3, Elissa's is 690261/3. We have public liability insurance through Duck For Cover Entertainers Insurance.  
Professional Development Overseas: 
We have completed three months of professional development in the USA, which included performances and advanced training with Jim Henson puppeteers from The Muppets and Sesame Street. 
TV Work:
For Australian television we performed the puppetry in the "Best Friends Forever" music video for Regurgitator's Pogogo Show (on ABC Kids) and worked on a TV show pilot in Sydney. Previous television appearances have included Totally Wild (Network Ten) and The Bureau of Magical Things (Network Ten/Jonathan M. Shiff Productions).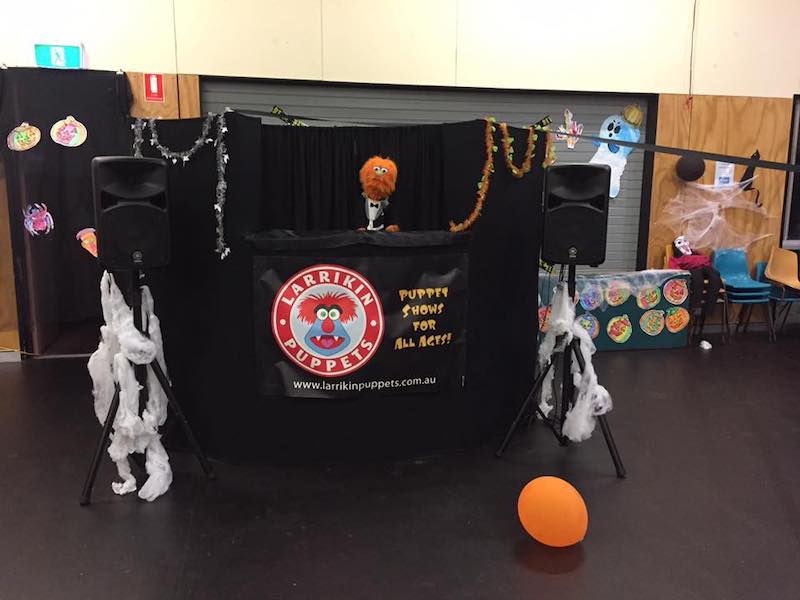 Please get in contact if you'd like to have Larrikin Puppets at your Halloween party or event this year!