Larrikin Puppets provide children's hospital entertainment to make visiting or staying in hospital a more positive and joyful experience for children.
From puppet show performances in the Starlight Express Room to appearances on Juiced TV, the weekly in house TV show made at the Queensland Children's Hospital - we love to bring fun and laughter to otherwise sad situations.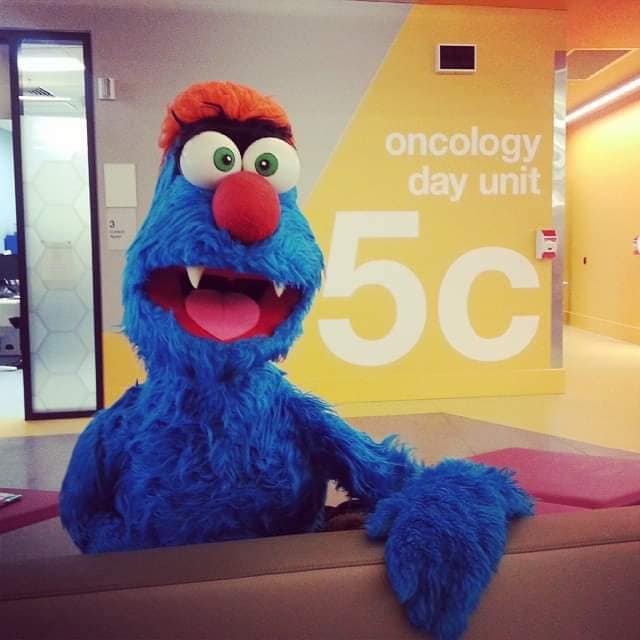 "Thank you again for your visit. The children and families loved it and we would love to see you again."

Larrikin Puppets brings our colourful and fun puppet shows to children visiting or staying in hospital. Brett Hansen and Elissa Jenkins, along with their zany troupe of funny puppet characters provide laughs and relief during difficult circumstances.
This exciting, colourful and interactive children's hospital entertainment has lots of fun characters, props and plenty of audience engagement. The show is 30 minutes of skits, songs, jokes and comical interaction with the audience. It is all performed live and we incorporate segments where audience volunteers are called up to assist with some puppetry.
The style of puppetry is like The Muppets and Sesame Street, and we (two puppeteers) mostly perform from behind a puppet stage, but we do emerge as 'humans' during some of the interactive audience volunteer segments.
Starlight Express Room:
We have performed at the Lady Cliento Children's Hospital (aka Queensland Children's Hospital) in South Brisbane for The Starlight Foundation, who help improve the lives of seriously ill children. They often feature children's hospital entertainment in the Starlight Express Room, and we have had the great pleasure of being among the entertainers chosen to help bring some joy to the children there.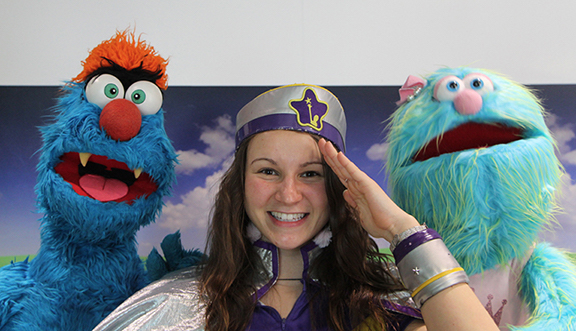 Cancer Ward:
Our puppet show has also been performed in one of the wards for cancer patients, where we were joined by the puppets from Camp Quality. While some children watched the show from their beds, others sat on the floor alongside puppeteers and their Camp Quality characters. After the show, Troggg joined his Camp Quality puppet friends with some roving puppetry around the room to bring some smiles to the children.
The Wonder Factory:
Many years ago there was a children's play centre at the Royal Children's Hospital (RCH) called The Wonder Factory. Children's hospital entertainment was regularly featured, and within their final years we were able to provide our puppet show as one of the presentations to help bring the children some smiles and laughs.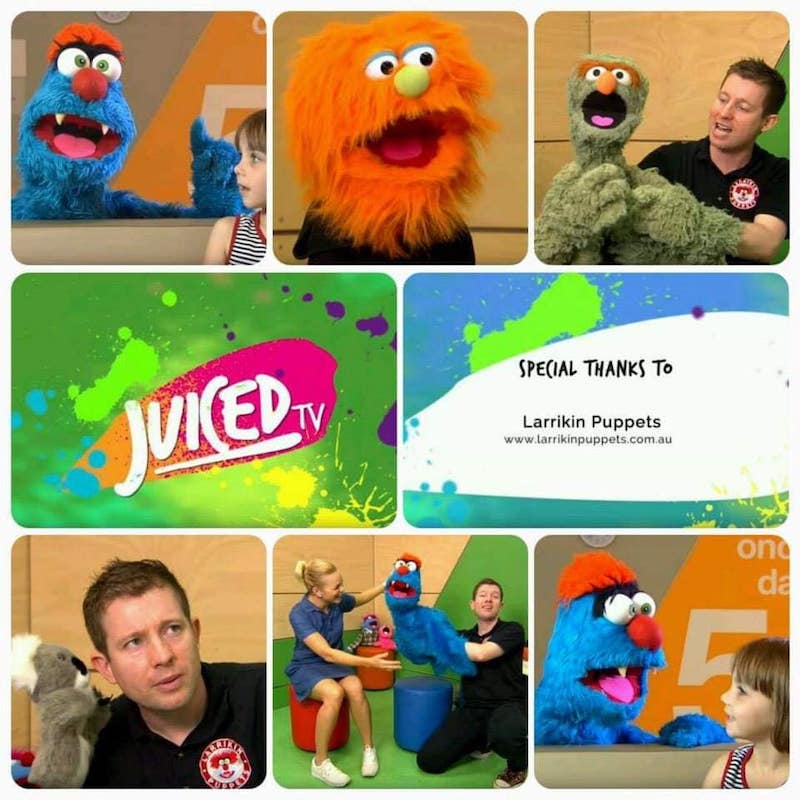 Juiced TV:
Juiced TV is a children's infotainment program that benefits the health and wellbeing of sick kids and their families in hospital. Filmed at the Queensland Children's Hospital, the show features many children from hospital as presenters and airs on the patient's TVs. Troggg the blue monster co-hosted an episode of the show in 2015. The end of the episode featured Brett demonstrating how Troggg and some of our other puppets work. A couple of years later, Troggg featured as an interviewer on location at Juiced TV's Paddle For Kids event at South Bank Parklands.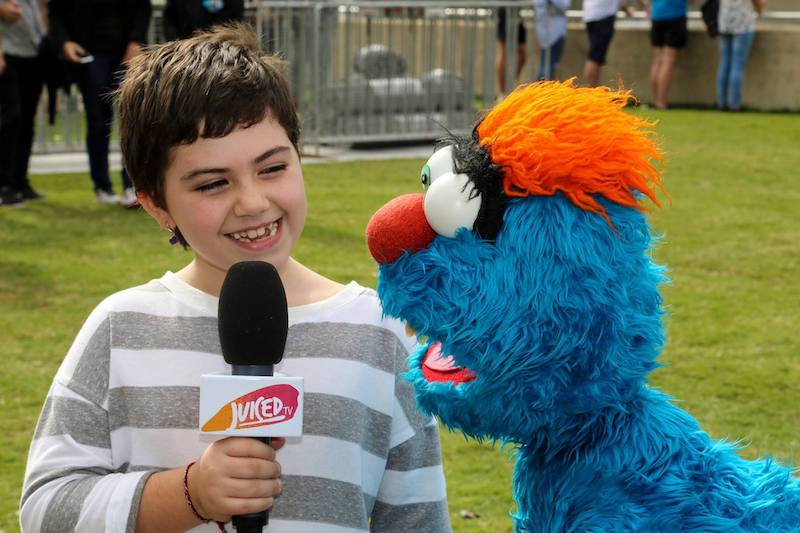 Charity Show Offer:
We know shopping centres like to give back to the community and so do we. For every full week of shopping centre puppet show bookings (at least 1 show per day for at least 5 days) Larrikin Puppets will donate a free puppet show to a children's charity in South East Queensland.
The children's charity show would then be presented/sponsored by (for example) 'Sunnyside Shopping Plaza' and Larrikin Puppets. Charities are always very grateful for these sorts of visits, so a thank you to us for our free puppet show would also be a thank you to the shopping centre.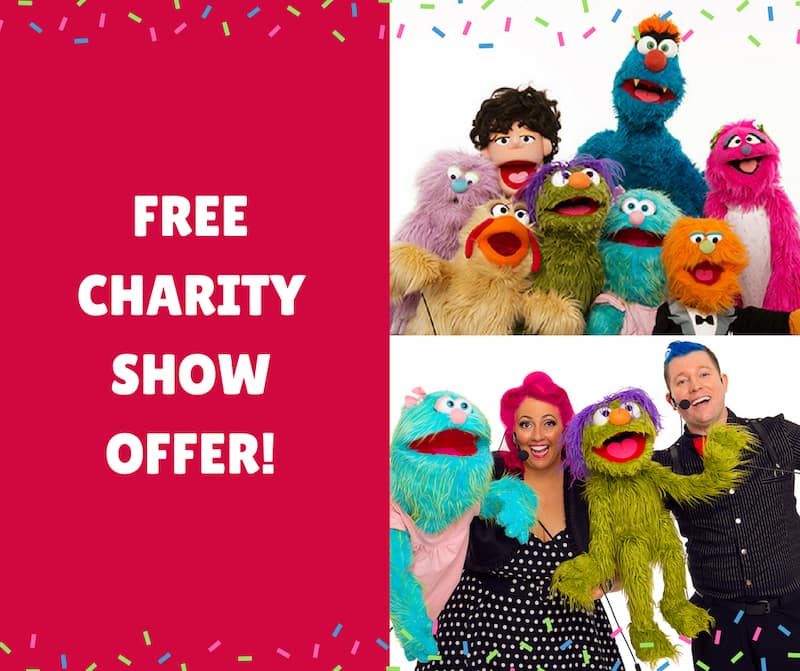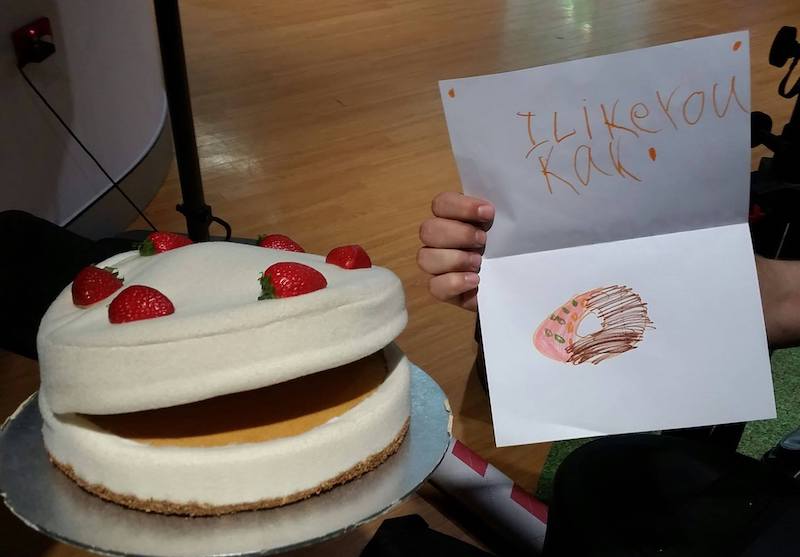 Professional Development and Formal Training:
We've completed three months of professional development in the USA, which included advanced, formal training with Jim Henson puppeteers from The Muppets and Sesame Street.
Blue Card and Insurance:
We have current Blue Cards (Brett's number is 1161011/3, Elissa's is 690261/3) and are fully insured with Public Liability insurance through "Duck For Cover" entertainers insurance. These documents can be attached to an email, should you need them.
Contact us to discuss our style of children's hospital entertainment today.