This FAQs section answers all of those questions everybody wants to know – From our payment methods to how puppetry works. And everything in between!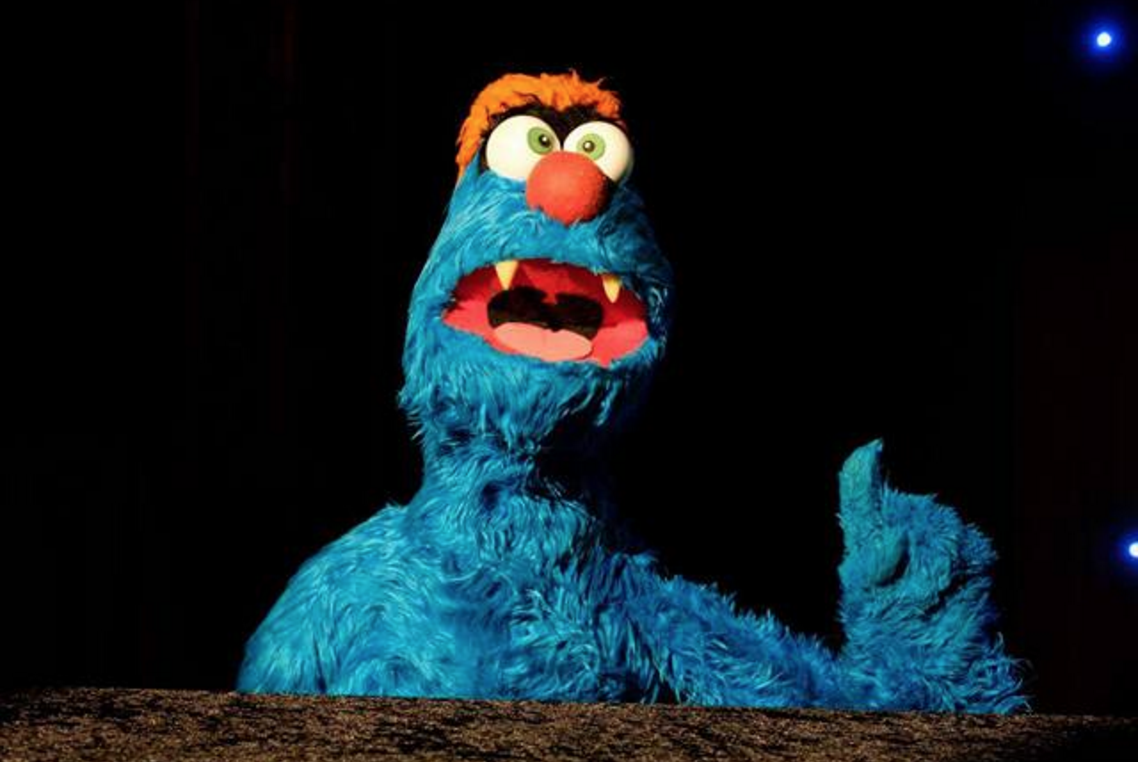 What are your prices? All details and prices are stated under the "Services" and "Audiences" drop-down menus where you'll find descriptions of each show and package option (Parties, Childcare, Festivals, Schools, etc.)
---
How do I pay? I can't find your bank details here, or a link to click and pay. The bank details are not listed here on the website, and we don't have an automated click and pay facility. Once we receive confirmation from you saying that you are satisfied with the quote and you're happy to go ahead with the booking we email an invoice with all the payment details listed.
---
What are your payment methods?
To pay us a deposit, a remaining balance or a full payment, we don't put the bank account details here on the website. After we send a quote, and you're satisfied with that quote and have confirmed that you'd like to lock in the booking, we send an invoice via email with all the payment details listed.
We accept PayPal, Direct Deposit/Online Bank Transfer and Cash. Sorry, we do not accept cheques of any kind.
Payment & Cancellation Fees
a. A non-refundable deposit (down payment) of 50% of your chosen show/package cost will be required to be paid at the time of booking. This secures your booking. A performance cannot be booked until this fee has been received. This payment can be made online as a direct deposit to our bank account or PayPal account prior to the event.
b. The remainder of the payment (the balance) can be paid anytime before the event by online transfer or credit card or is otherwise required on the day of the performance as a cash payment to the performer. Larrikin Puppets apologises but we do not accept credit cards or cheques (neither bank cheques or personal cheques) on the day of the event from clients. We can also accept final balance payment up to 14 days from the date of the performance.
c. Cancellation Fees – Once a client has booked in a time for a performance, then that time is set aside for their event exclusively. This means that Larrikin Puppets will turn away other work wanting the same date and time. Clients do need to be aware that the 50% deposit taken at the time of booking is non-refundable if the event is cancelled at any time after it is booked in with Larrikin Puppets. A puppet show is deemed to be booked in once the 50% deposit has been received by Larrikin Puppets.
d. If the booking is cancelled by us (due to sickness or emergency, etc.), you will receive a full refund of the 50% deposit.
---
How many children/people are included in the price? Up to fifty at children's parties. There are rarely more than ten or fifteen at most parties. It's a fixed price for an unlimited number of attendees at childcare centres because generally there aren't more than 50 in those audiences. Public performances at festivals and shopping centres are at a fixed price too because nobody can predict how many people will attend these shows. Sometimes 10 people are watching, and other times 2000 people are watching. Schools have a pricing structure because sometimes we perform for a small class of 15-30, and other times we perform in the school hall to 1000 people. All of the school pricing details are listed here: https://www.larrikinpuppets.com.au/schools/
---
What are the appropriate ages for your shows? The recommended ages for each of the shows are listed in the different package/show options in the "Services" and "Audiences" drop down menus. For the kids' shows, ages 2-5 get the biggest thrills and enjoyment out of the puppets – particularly at childcare centres, Under 5's Day events and council libraries. But we do cater our shows and workshops to any age and all kinds of events, carefully scripting and rehearsing specific material. We've successfully performed puppet shows at aged care facilities and at 1st birthday parties as well. Children over 7 tend to enjoy our puppetry performance workshops a bit more than the shows because we teach them how to operate the puppets, and they get a chance to hold and work the puppets. This particular service is sadly on hold during the COVID-19 pandemic.
---
Are your puppets scary? Beauty is in the eye of the beholder. And similarly, fears differ between individuals. Most children are not afraid of Troggg, Marina, Frizzby and their cute and furry friends, reminiscent of characters seen on Sesame Street and The Muppet Show. The photos and videos displayed throughout this site reveal how friendly, cute and amusing our characters are.
---
Do you use bad language? No. Especially not at the children's shows. Even puppet MC performances for audiences over the age of 18 tend to avoid using vulgar language while still being able to entertain at a mature adult level. Light-hearted references to current news and pop culture may appear during all shows for the amusement of parents and teachers, but children will never be subjected to any swearing or inappropriate themes.
---
Do you make your own puppets? No, we do not build our own puppets. Our strength is in the performance of puppets rather than the construction of them. Many of our puppets were designed on paper by Brett, and then commissioned to be made by skilled puppet builders. We also have some puppets that were ready made and purchased from various puppet builders and online puppet stores. Brett has made one puppet – Freerange the Chicken – in 2016, under the supervision of puppet builder Pasha Romanowski at the 'Beyond the Sock' puppetry workshop's construction component at the University of North Texas, USA
Here are some of the places our puppets have come from:
The Puppet Workshop – http://thepuppetworkshop.indiemade.com/content/get-touch
Prairie Puppets – https://www.instagram.com/prairiepuppets/
The Puppet Creation Lab – http://www.michaellanzer.com/the-puppet-creation-lab
Puppet Tribe – https://www.instagram.com/puppettribe/
Nutty Puppets – http://www.nuttypuppets.com/
North Stream Creations – https://www.northstreamcreations.com/
Puppetaria – https://klip.ai/puppetaria
Top of the Stairs Puppets – https://www.topofthestairspuppets.com/
Katherine Hannaford – https://misshannaford.edublogs.org/
Jarrod Boutcher Puppets – https://www.facebook.com/jarrodboutcherpuppets
Project Puppet – https://www.projectpuppet.com/
Silly Puppets – http://sillypuppets.com/
---
Have you received any formal training? Yes. Brett is initially self taught since the age of three, but has received formal training in the USA at the 'Beyond The Sock' advanced intensive puppetry workshop at the University of North Texas under Marty Robinson (The Jim Henson Company, Sesame Street; performer of Telly Monster and Mr. Snuffleupagus) and Noel MacNeal (Sesame Street, Bear in the Big Blue House; performer of Bear), with puppet construction training from Pasha Romanowski (Project Puppet, The Moe Show). Marty Robinson has been a Henson puppeteer since 1981, and has trained many of the current puppeteers from The Muppets and Sesame Street since the early 1990s. He also trains puppeteers for international co-productions of Sesame Street. Brett and Elissa have also trained and rehearsed on a casual and informal basis at 'The Puppet Kitchen' in Manhattan, New York under Michael Schupbach (Sesame Street, The Jim Henson Company).
---
What should I expect on the day of my event? The puppeteers arrive to set up the stage, sound equipment and puppets ready for the show. The puppet show itself is 30 minutes of songs, games, sketches and comical interaction with the audience, followed by an additional 5 minute demonstration about how all the puppets work. After the show there is a meet and greet lasting 10-15 minutes, where the kids have an opportunity to have their photo taken with Troggg and other puppets. Then the puppeteers pack down the stage and all of the equipment. Further details of what to expect are provided within the show and workshop descriptions under the "Services" and "Audiences" drop-down menus.
---
Are there any terms and conditions I should be aware of? Please see our Terms and Conditions page.
---
Where did you get your puppet stage? I want to buy one! Our portable puppet stage was purchased online and is available in a few places. If you would like to buy one, please contact us and we can hook you up. This puppet theatre is suitable for professional puppeteers or any emerging performer of live hidden puppetry including hand puppets, glove puppets and Muppet style puppets.
The stage frame is made of sturdy, lightweight aluminium. The black wrap-around cloth attaches to the frame with velcro. The stage platform provides just the right amount of support for puppets and props.
It is collapsable, portable and fits in a carry bag, ideal for easy storage.
---
What are the dimensions / measurements of your puppet stage? Used for childcare centres, schools, festivals, shopping centres, birthday parties, etc., the portable puppet stage usually takes around 40 minutes to set up (along with the props, scripting, puppets and sound equipment). It has an overall height of 1.8 metres, and an overall length of 2.4 metres. The puppet stage is only a front-on facade. About a metre and a half to two metres of space is required behind it to lay out the puppets, props, and the puppeteer for performing. For times when the puppet stage is in one location for a week in a shopping centre, an additional pipe and drape system is built around the back of the puppet stage creating a private backstage area, which is great for hiding our wiggling bottoms from shoppers passing by behind the performance. The pipe and drape system adds a further two metres behind our puppet stage. Here are some examples of how the stage looks at various indoor and outdoor events: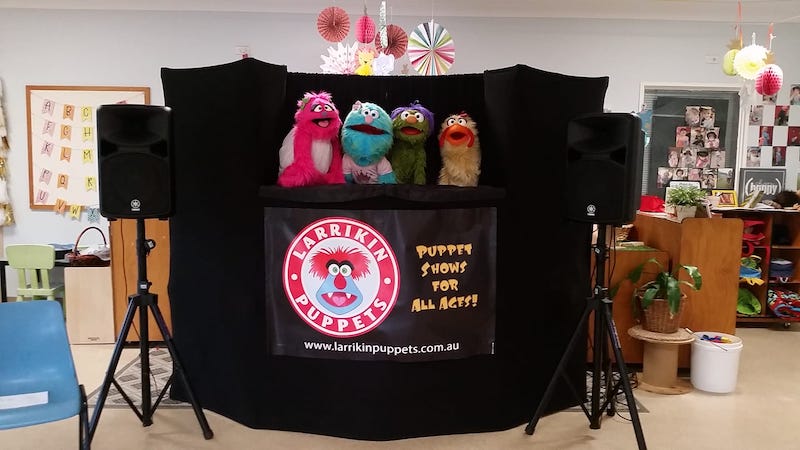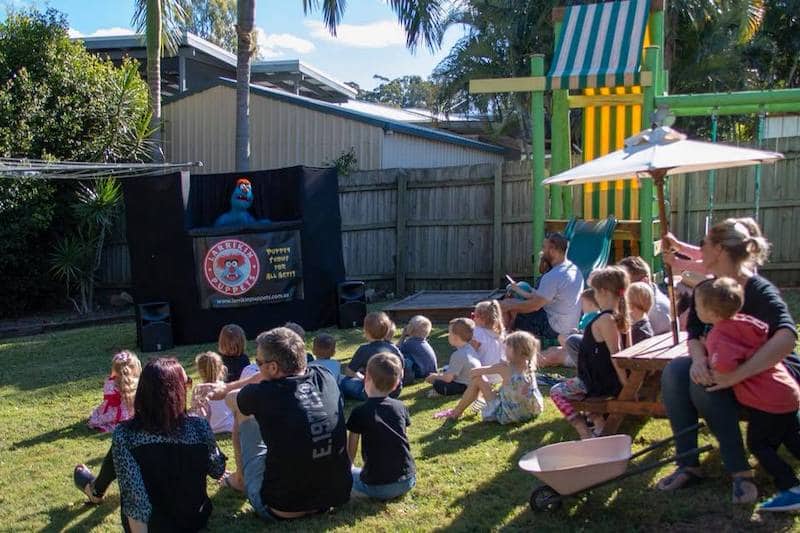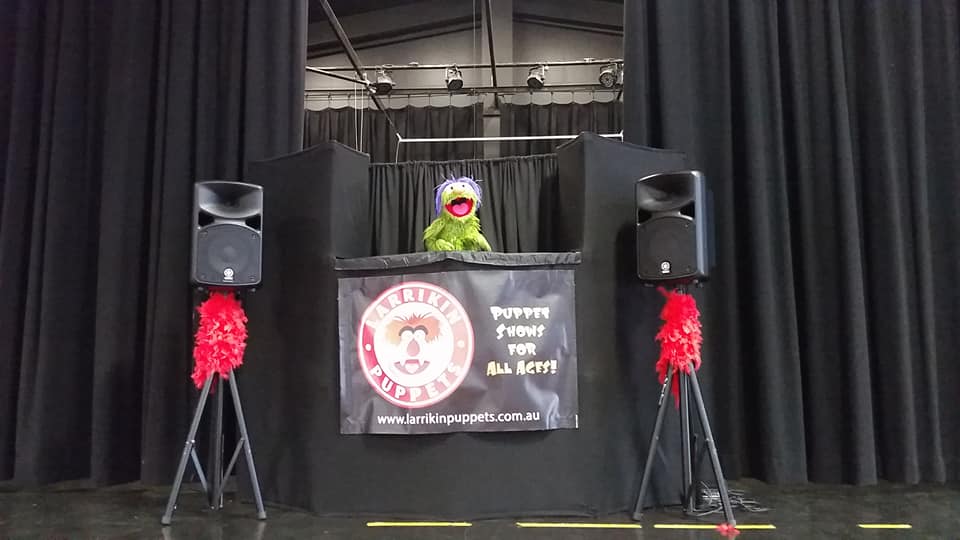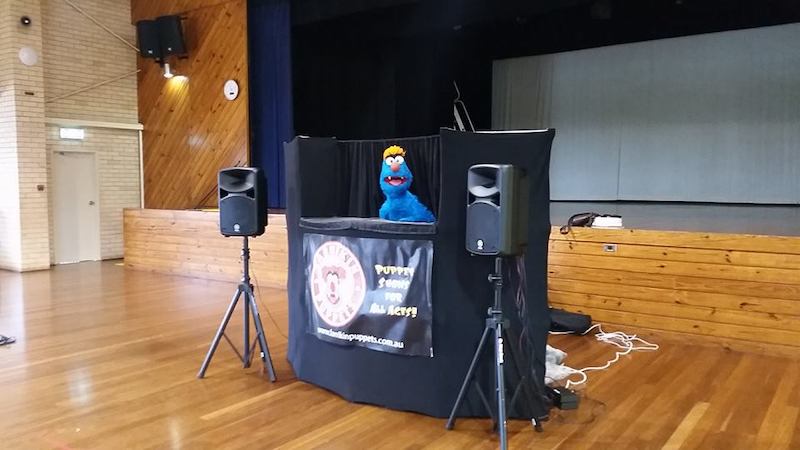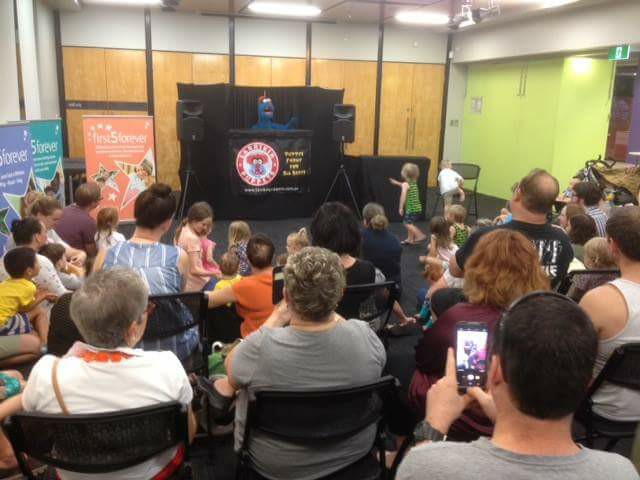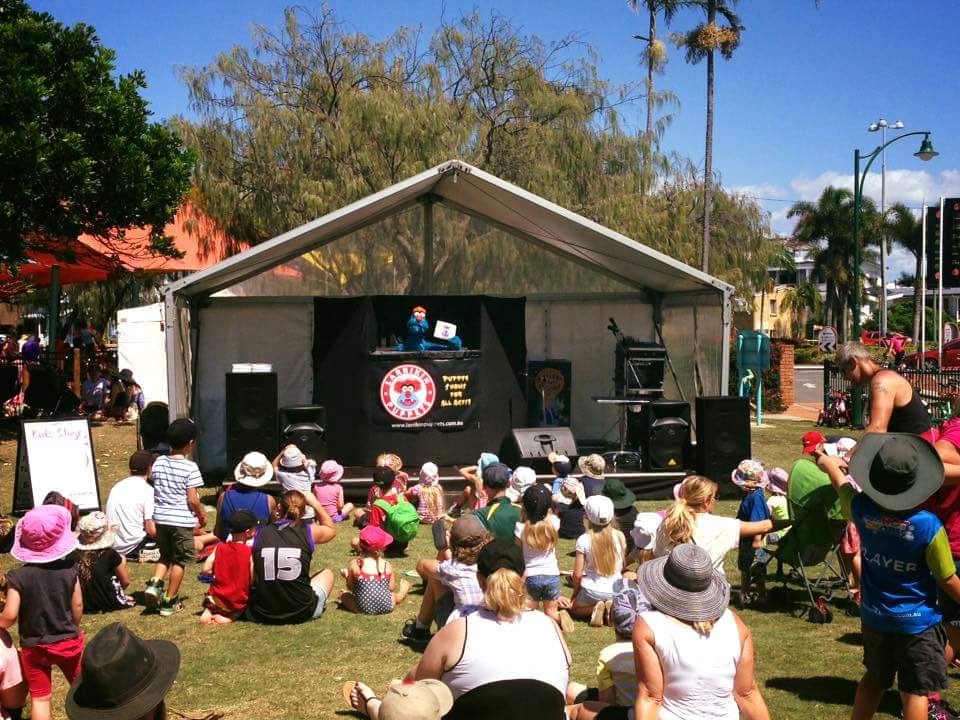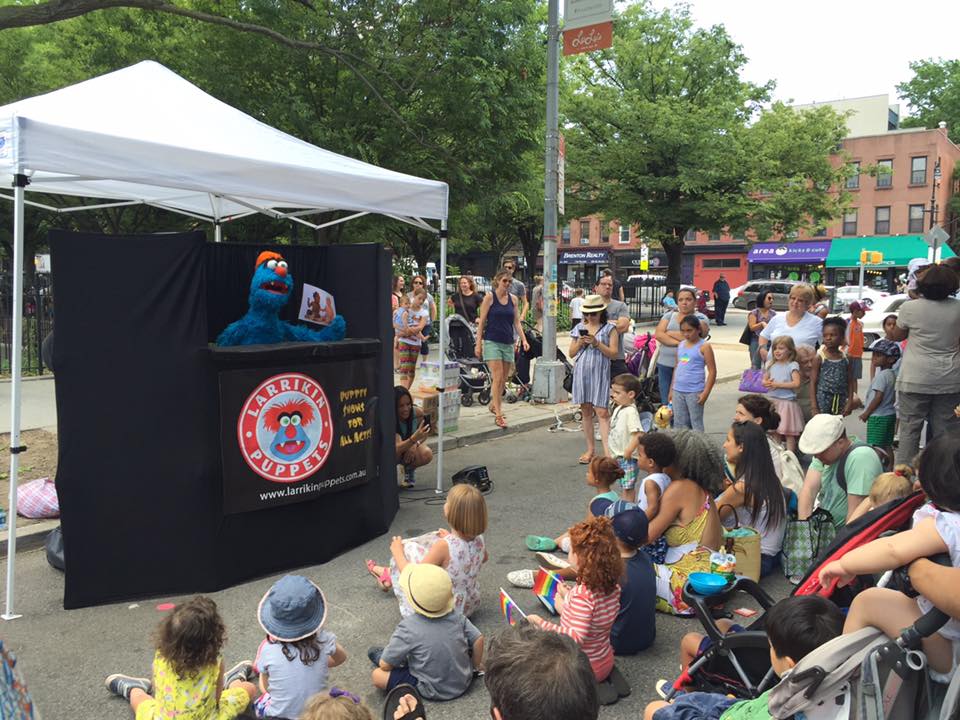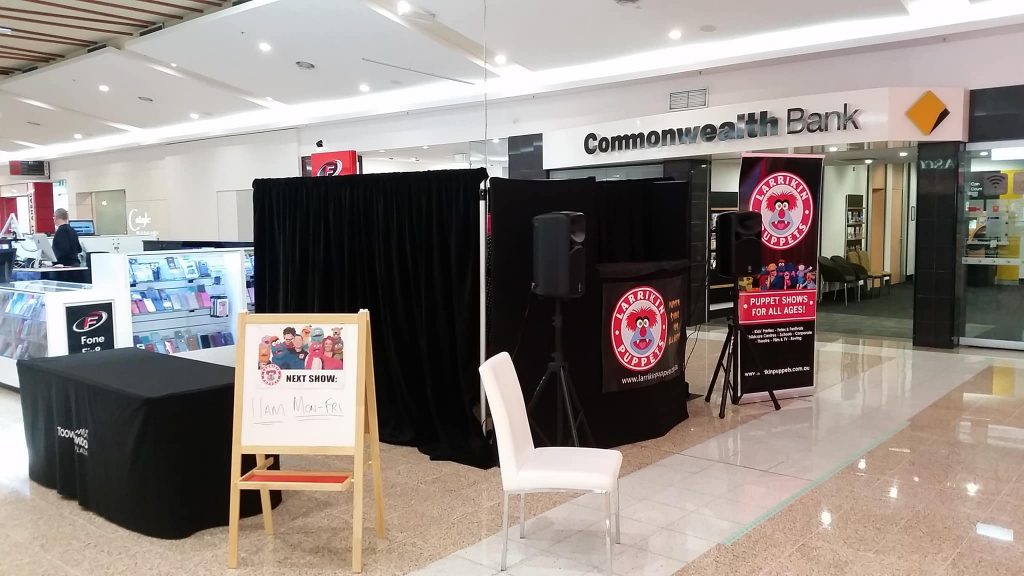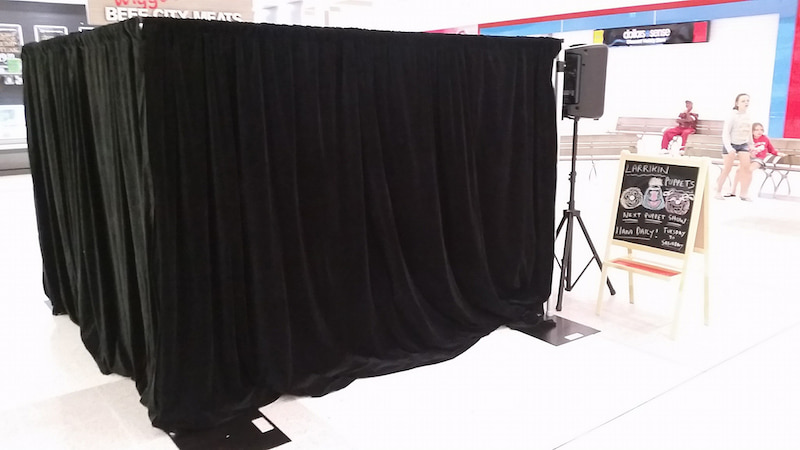 ---
What's your Stage Plot / Technical Requirements / Input List?
Puppet Stage:
Our puppet theatre is a portable puppet stage with an overall height of 1.8 metres, and an overall length of 2.5 metres. The puppet stage is only a front-on facade (as opposed to a box or a tent). We require about a metre and a half to two metres behind it to lay out the puppets, props, two stools (we provide these) and two performers.
Puppet Stage/Show Setup:
It takes 45-60 minutes to set up the puppet stage, props, puppets and sound equipment. At some events where we are scheduled as a main stage act, we set up the puppet stage at the back, side or behind the main stage, then get a few hands to help us strike on to the main area just before our act is about to commence. It isn't very heavy to carry, but does require more than one person to lift when it's all set up. Then we can quickly lay out the puppets and get mic'd up for the performance.
If we are set up in one spot for the day (to perform several puppet shows throughout the day), we set it all up – including our two P.A. speakers – before gates open, and then pack down at the end of the festival. A powered site (generator or other) is ideal so we can plug in our P.A. speakers, music/sound effects and two wireless headset mic receivers.
Lighting: Outdoors or in venues that have plenty of daylight, we do not require spotlighting or special stage lighting. In dark venues or at night time events (such as Christmas Carols or New Year's Eve), we do require spot lighting and stage lighting.
Sound Equipment and Use: We can provide our own P.A. speakers if we're set up in our own spot at the festival for the day with access to power. We require 1 powerpoint. We plug in an iPod containing music and sound effects (which we start and stop throughout the performance), and headset mics that we wear. We are usually happy just to use this equipment. However, events with a much bigger stage and larger audience usually provide us with the means to plug our two headset mic receivers and the iPod into their mixing desk so that our show can be projected via their main P.A. We still need to be able to control the iPod from behind the puppet stage throughout the show, though. Some events place a D.I. box (direct input) close to us to plug the iPod into. Other events have very long cables stretching from the mixing desk to the puppet stage. Many festival events provide us with their headset mics. We require two.
Music:
We supply music for our act, coming through an iPod/iPhone 4, which we start and stop throughout the performance.
Sound Check:
We do not require a sound check unless we're to be amplified through the event's main P.A. system. If it's just through our own P.A. speakers, we can do our own sound check.
Stage Requests: Whilst performing, we cannot see if a child is approaching the stage, the puppets or other equipment. We ask that young audiences are supervised by at least one adult at all times for the duration of the performance, and during the set up and pack down. A bit of crowd control is good, as the kids can get excited when unsupervised. We also ask that paints, scissors, crayons, pens and pencils aren't being used by the kids close to where the puppet stage is. Kids have been known to throw lolly wrappers, cupcakes, toys, stones or icecream at the puppet show when unsupervised (thankfully this is not a common occurrence). Please supervise to prevent any damage to equipment or injury to performers.
Public Liability Insurance:
Our public liability insurance is through Duck For Cover Entertainers' Group, Inc. The only company in Australia willing cover this style of act.
Car Parking:
We require one car park for this act – big enough for a Hyundai iLoad van. Parking is ideally as close as possible to the performance area or stage because the equipment is heavy. However we can manage carrying it all across the showgrounds if there is no other option available to us.
---
Do you have Elmo? Unfortunately we do not have permission to use copyrighted/trademarked characters like Elmo, or any of the other characters from Sesame Street or The Muppets. We are inspired by the work of Jim Henson and his team, and that is the style of puppetry we enjoy performing. But we create and perform our own original characters.
---
How can you talk without moving your lips? We can't. Neither of us are a ventriloquist. That's a different kind of puppeteer. We are the sort of puppeteers who mostly perform hidden behind a set, a puppet stage, or dressed in black. We move our lips whilst performing our puppet voices because we are hidden. We do not appear on stage with our puppets like ventriloquists do.
---
Are you a ventriloquist? No.
Quote: "I guess the only real difference (between ventriloquism and puppetry) is that the puppeteer is hidden during performance and a ventriloquist is a part of the show".
– Ryan Templeman (http://portraitsofayoungmanasanartist.blogspot.com.au/)
---
Can we leave the kids in your capable hands while we parents/adults gather elsewhere? We remind customers that the puppets are not babysitters, and that the performer cannot see if a child is approaching the stage, the puppets or other equipment. We ask that young audiences are supervised by at least one adult at all times for the duration of the performance, and during the set up and pack down. We can all work together to prevent accidents, injuries or damage to any property or equipment. As for the show itself, the adults have just as much fun and laugher as the kids.
---
Do you have Working with Children Blue Cards? Yes. Brett and Elissa each have a Blue Card / Working With Children card. We can present these on site at the event and/or email details in the lead up to the performance.
---
Do you have insurance? Yes. Larrikin Puppets has Public Liability Insurance, Professional Indemnity Insurance and Performance Equipment Insurance through Duck For Cover Entertainers Group, Inc.
---
What is your ABN? Our ABN is 96884134902.
---
What is a DI Box / DI Unit? D.I. stands for Direct Input or Direct Injection. For the music and sound effects used in our puppet show, we use an iPod device that we start and stop regularly throughout the show from behind the puppet stage. At large festival events and school fetes, a DI Box is what the sound engineer lets us plug our iPod device into, so our music/sound effects can be transmitted over the event's main P.A. speaker.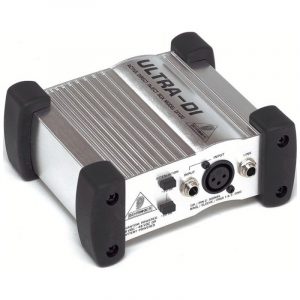 The small speaker we use for puppet shows at small birthday parties and childcare centres does not project loud enough at large outdoor festivals and in large halls and theatres.
A DI Box converts unbalanced signals to balanced signals. Unbalanced connections (such as iPods, iPhones, keyboards and synthesisers) transmit a signal via a single connection, with a ground. These are susceptible to background noise and interference, particularly when run over long distances. Many larger festivals have their sound engineer and mixing desk set up all the way at the back, behind the audience. The DI Box has super dooper long cables that stretch all the way back this far. It also has an input slot for us to plug our iPod into.
In summary: The DI Box sits up on stage behind our puppet theatre with us. Our iPod is plugged in, and we operate our music and sound effects ourselves – on and off throughout the performance. Our puppet dialogue and vocals are live and interactive (we wear headset microphones too, also connected to the mixing desk), so it is impossible to arrange a pre-recorded CD or USB with prompts and hand signals to the sound engineer – particularly if he's far away – and also because we're hidden behind a puppet theatre.
The cables from the DI Box are long enough to stretch all the way to the mixing desk so that we can operate our own music/sound effects. The DI Box helps to eliminate interference and background noise, and broadcasts our music and sound effects in stereo sound through the event's own P.A. speakers, along with the headset microphones we wear whilst performing our live puppet vocals.
For the technologically minded, Wikipedia describes everything one could wish to know about DI Boxes. Those who work as sound engineers but still haven't used or been taught about how to use a DI Box may find this very informative: https://en.wikipedia.org/wiki/DI_unit
And here's a video of someone showing us how a DI Box works: https://www.youtube.com/watch?v=lCXHsLf2urI
---
What is "monitor puppetry" for film and TV? Why do puppeteers require a TV monitor to look at while they're filming puppets? Monitor puppetry is the technique developed by Jim Henson to enable puppeteers to be able to film puppets professionally without working blind. Being able to see what their puppet character looks like within the frame in real time (while being filmed) to ensure that they have good eye focus, good lip sync, good walking, no puppeteer heads in shot, no slanting or lop sidedness, etc. More information about this very important film and TV technique here: https://www.larrikinpuppets.com.au/what-is-monitor-puppetry/
---
Just who is this blue monster named "Troggg"?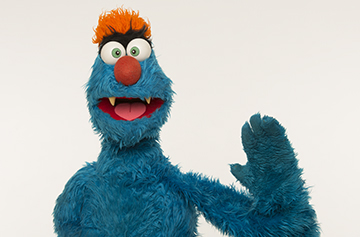 One could be forgiven for thinking that Cookie Monster or Grover has come to visit various events around Queensland. From charity events like Project Pink and The Brisbane Zombie Walk, to childcare centres, parties, the Supanova Pop Culture Expo, festivals like Woodford Folk Festival, Cooroy Fusion Festival, and comedy shows in theatres – particularly "Show Of Hands" at the 2018 Anywhere Theatre Festival. Troggg's even been to the USA and met Steve Whitmire (former puppeteer of Kermit the Frog) and Marty Robinson (puppeteer of Telly Monster and Mr. Snuffleupagus). He also performed at the Puppetry Arts Festival of Brooklyn.
So who is this big blue monster? What's his deal? Well, his name is "Troggg" – Rhymes with 'log' or 'fog', and is spelt with three Gs (the middle G is silent).
A creation of Brett Hansen, founder of and principal puppeteer at Larrikin Puppets, Troggg is the main star of a cast of fuzzy puppet friends who bring joy to people of all ages at events big and small.
Troggg has not only appeared on stage (performing puppet shows and MC duties) at various events and parties, but also as a wandering, roving character, meeting with children and adults, and posing for photos with them. You may have seen Troggg pop up in your Facebook, Twitter or Instagram feed now and again, smiling in "selfies" with your friends.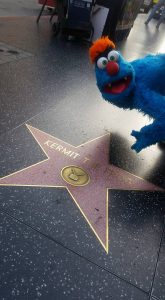 He's appeared a few times on community TV station 31 Digital (formerly Briz 31), had a role in a short film (Heart of a Thousand Souls). He has featured on Network Ten's Totally Wild, and appeared in two episodes of kids' television show Juiced TV (including as host of one episode). He's appeared in puppet web series' such as The Hobble and Snitch Show (Brisbane), The Fuzzy Beard Show (New York) and Sam The Ham (Los Angeles). He's chatted with Hollywood stars Stanley & Jax (from The Ultimate Nerd-Ament) and Toiley T. Paper. He's discussed the word of the day with New York star Mo Monster (The Mo Show), and appeared on the front cover of many newspapers!
The character was designed by Brett Hansen, but constructed in the USA by a professional puppet builder named Mike Lisa from Creature Clones, who has previously worked on Sesame Street and other Muppet productions.
---
Have you won any awards? Yes. Larrikin Puppets won the 2015 BizCover NEIS Change Award at the Small Business Development Conference in Melbourne. Larrikin Puppets was a finalist in the Best Party Entertainment category at the 2017 What's On 4 Kids Awards in Brisbane.
---
Have you been on TV? Yes. A few times. Such TV appearances have included Totally Wild, The Bureau of Magical Things, 7 News, Juiced TV, Showreel and The Late Nite Show. Find further details and footage here.
---
What is Avenue Q and how is Larrikin Puppets involved? Avenue Q is an American Broadway stage musical conceived by Robert Lopez and Jeff Marx. It is an adults only parody of Sesame Street, and won the 2004 Tony Award for Best Musical (beating Wicked). Our own Brett Hansen was "Puppetry Consultant" in Brisbane (providing puppetry training to all puppeteer cast members) and performed as part of the 2012 Brisbane Arts Theatre cast. Brett co-puppeteered the characters Trekkie Monster and Nicky, and also performed two dancing rats.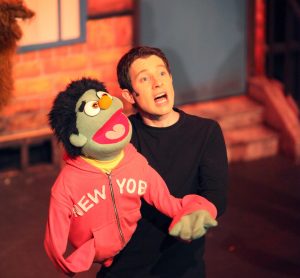 Brett provided puppetry training again for completely new casts in 2014 at the Brisbane Arts Theatre, in 2017 at Sunnybank Theatre Group Inc., and in 2018 (with Elissa Jenkins) at Shoebox Theatre Company in Toowoomba for their February 2019 production.
Brett was not involved in the 2015 Brisbane Arts Theatre production, or the various Phoenix Ensemble productions in Beenleigh.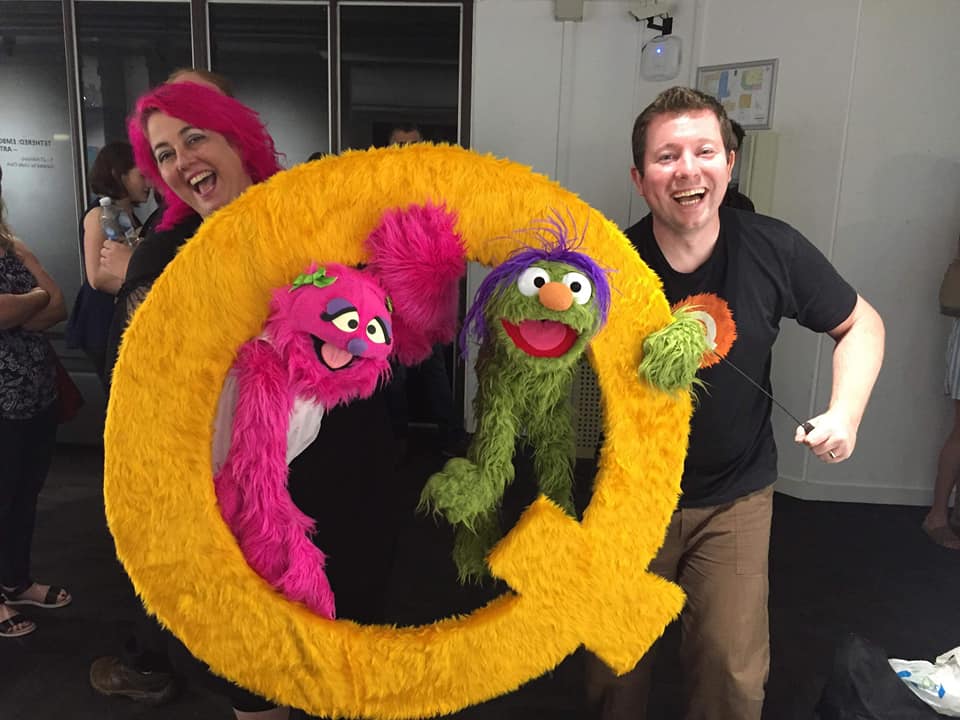 In both 2014 and 2016, Brett and Elissa attended the off-Broadway production of Avenue Q at New World Stages in New York City where it all began. In 2016, they were taken on a backstage tour where they were able to explore the set and the puppets.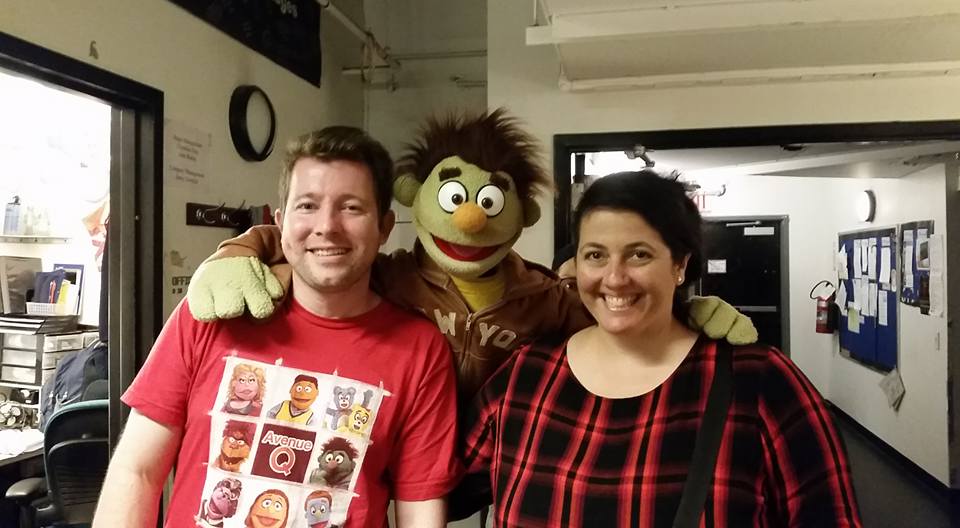 ---
I'm a student from QUT currently doing a production management assignment on budgeting for a film production using puppets. Our assignment is to see how much it costs to hire a puppeteer to operate the main character for 4 days of shoot.
$40-$60/hour x 8 hours/day = $320-$480.
$160 x 4 days = $1280-$1920.
---
Do you perform your puppet shows in Adelaide? / Do you have a team of puppeteers based in Adelaide?
Throughout 2020-2021 this has become a VERY frequently asked question. Larrikin Puppets is a husband and wife small business based on Bribie Island, north of Brisbane in Queensland. We do love to travel and perform when COVID restrictions allow and borders are open. But we do not travel for birthday parties outside of South East Queensland. We would travel to Adelaide for a tour of council libraries, for large festivals, for a week or two of school holiday shows at a shopping centre, or for film and television work. During the COVID-19 pandemic we are not flying on planes. Elissa is immunocompromised and has been advised by her team of healthcare specialists to stay away from planes, airports and quarantine hotels. A big campaign about Larrikin Puppets has been circulating around Adelaide throughout 2020-2021, which has prompted a lot of excitement and booking enquiries, which is all very flattering and kind. But sadly we are not based in Adelaide, nor do we have offices outside of our home base on Bribie Island, Queensland.