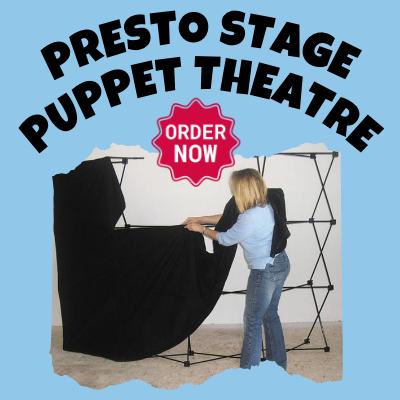 Presto Stage Puppet Theatre
Presto Stage Puppet Theatre is suitable for professional puppeteers or any emerging performer of live hidden puppetry including hand puppets, glove puppets and Muppet style puppets.
Presto Stage's expandable frame provides a large, roomy area to comfortably accommodate performers and creative play. Set up is really easy and quick. Takes about 5 minutes!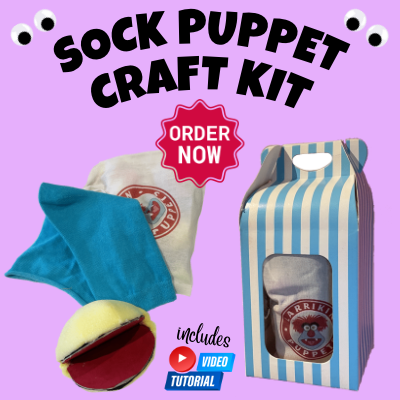 ORDER YOUR SOCK PUPPET KIT NOW
Sock Puppet Making Craft Kit & Video Tutorial
This super fun and colourful sock puppet craft kit features a range of pre-cut materials, so children can construct a beautifully detailed, quality sock puppet with which to perform – something that has a long shelf life that won't be thrown away.
Sock puppets will take 1-2 hours to complete, depending on age and ability. Socks are sized to fit children's hands or small adult hands. You can even buy more than one!