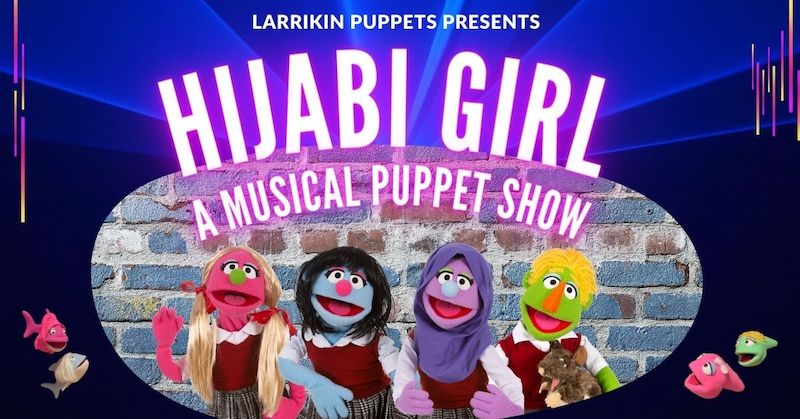 We write with two exciting updates about Hijabi Girl: A Musical Puppet Show. We have a launch date and a theatre, finally and at last! And the show now has a dedicated space on Facebook and on Instagram.
Thanks to generous support from Logan City Council, we will be premiering Hijabi Girl during 2022 Book Week on August 23, 24, 25 at the Butterbox Theatre at the new Kingston Butter Factory Cultural Precinct. Yay!
In late May/early June we'll also be doing a two-week artist-in-residence at Logan Entertainment Centre to rehearse and refine the show. It was originally going to be at the Butterbox Theatre, but sadly the launch of the new theatre has been delayed due to damage from recent wet weather events in South-East Queensland.
Your patience and support throughout this prolonged creative development process means so much to us. Who knew, when we first started this together, that so many barriers to progress would come our way. The silver lining is that the show will now be bigger and better than we first conceived it would be. At least, we hope so! 🙂
In the meantime, please follow us on our new Hijabi Girl specific Facebook and Instagram accounts and invite all your teacher networks, friends and family members to follow along as well.
This is primarily a show for early primary children – ages 6-9 – and we'll be encouraging school groups to attend. For some children, with excursions cancelled for the last few years, this will not only be their first puppet show but perhaps even their first in-theatre show.