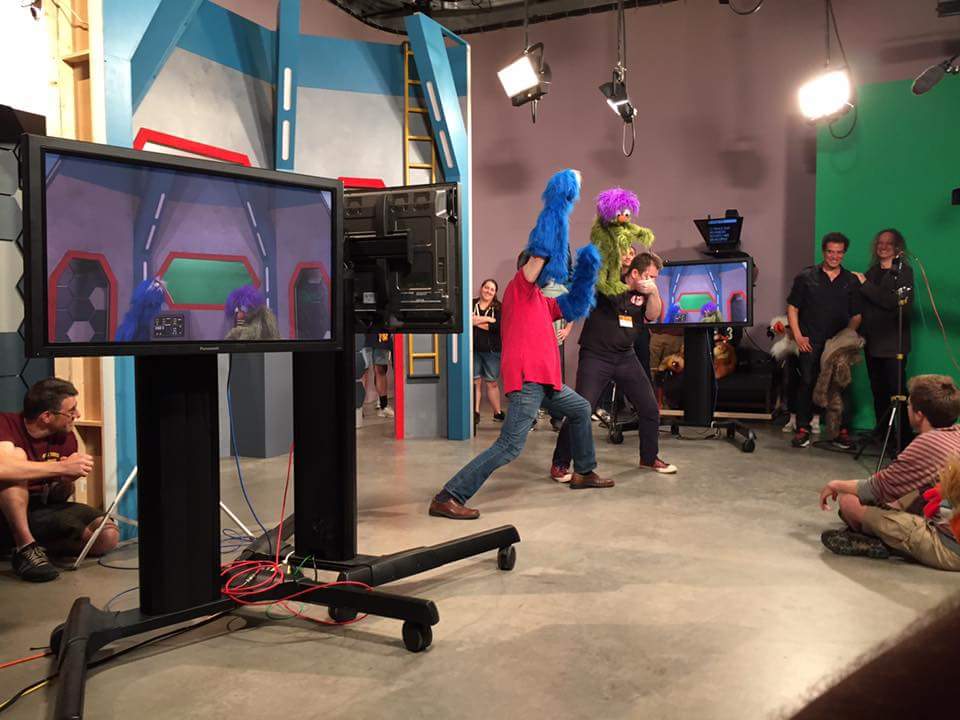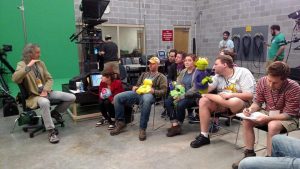 In June 2016, I was a student of the intensive puppetry workshop called "Beyond the Sock" at the University of North Texas. There, we were taught many of the advanced monitor puppetry techniques used on professional film and TV productions such as Sesame Street, The Muppets and Fraggle Rock.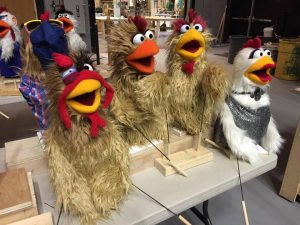 We also learned how to construct our own puppets using a professional pattern for a chicken puppet. Our teachers were high profile Henson puppeteers Marty Robinson (The Jim Henson Company, Sesame Street; performer of Telly Monster and Mr. Snuffleupagus) and Noel MacNeal (Sesame Street, Bear in the Big Blue House; performer of Bear) for the puppetry performance lessons, with puppet construction training from master puppet builder Pasha Romanowski (Project Puppet, The Moe Show). Marty Robinson has been a Henson puppeteer since 1981, and has trained most of the puppeteers of The Muppets and Sesame Street since the early 1990s. He also trains puppeteers for international co-productions of Sesame Street.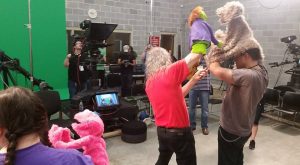 So it was very special to be able to train under Marty, Noel and Pasha. Who better than the top masters of this craft to receive some very valuable, professional training?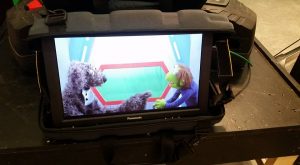 Here are a few photos from this inspiring week!
I took the Beyond the Sock course as part of my three months of professional development in the USA, which included some informal training and rehearsing at The Puppet Kitchen in New York, as well as meeting and performing with American puppeteers of all levels around New York, Los Angeles, and Denton, Texas.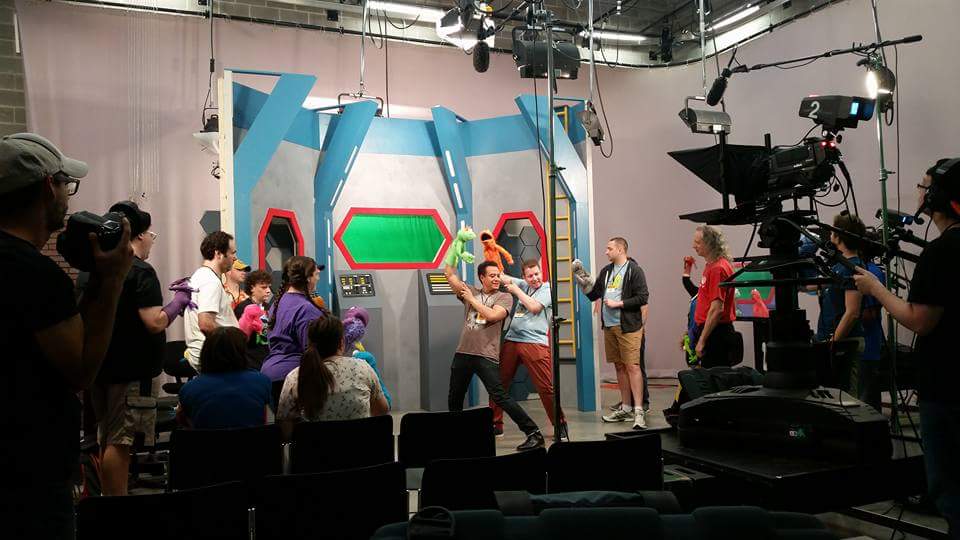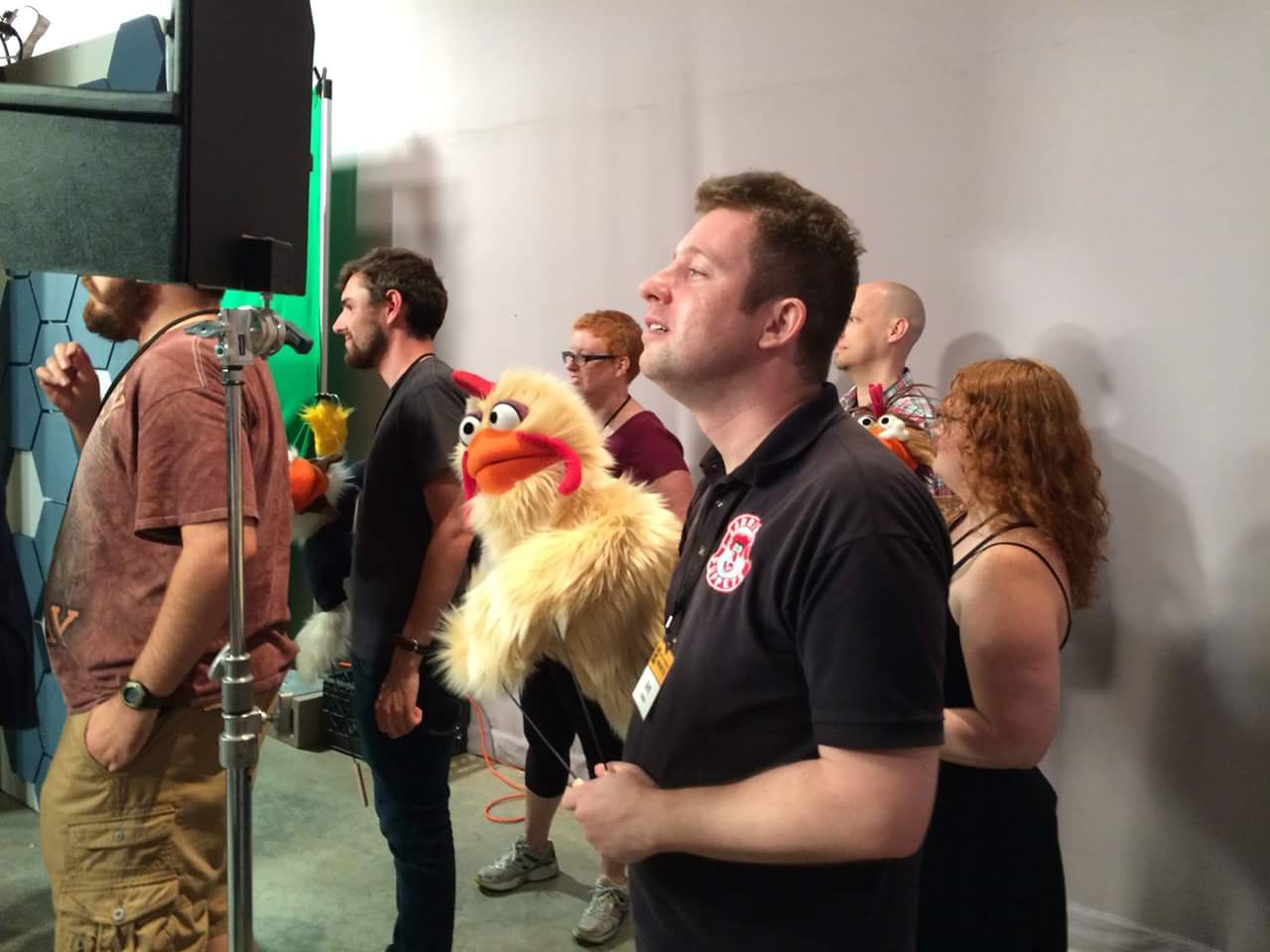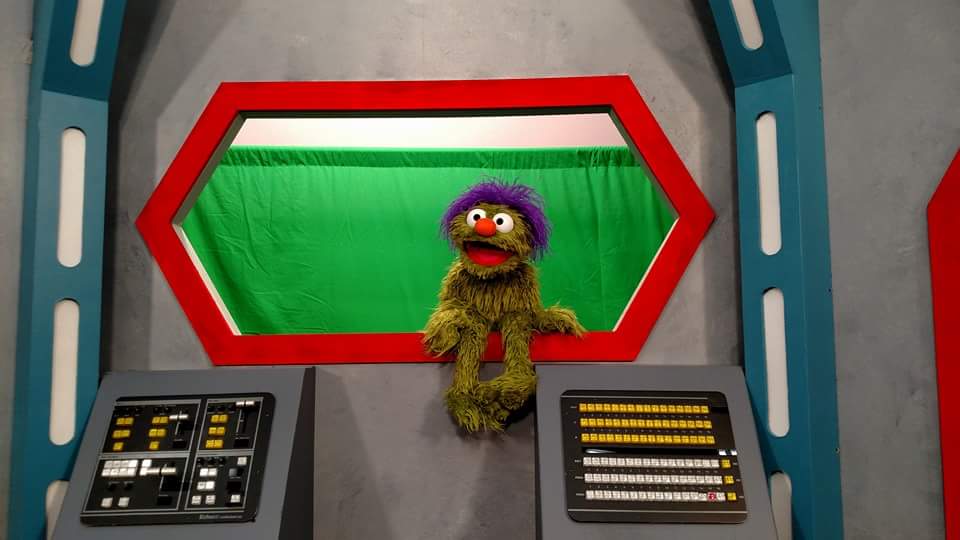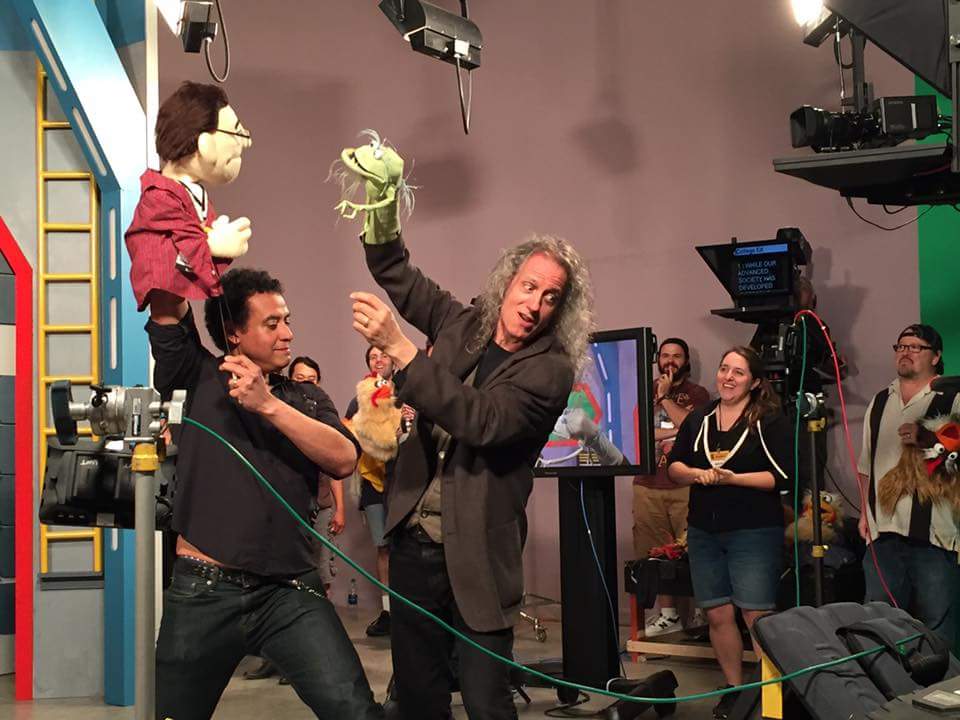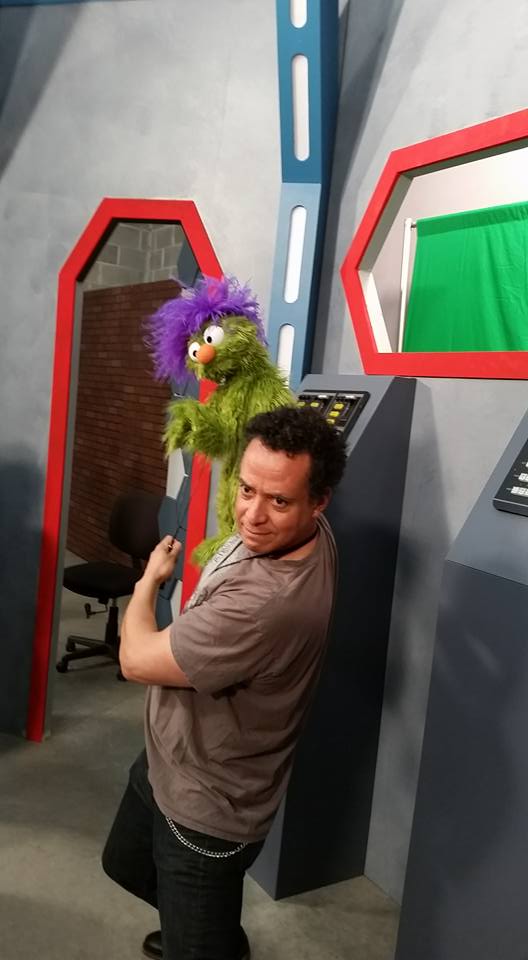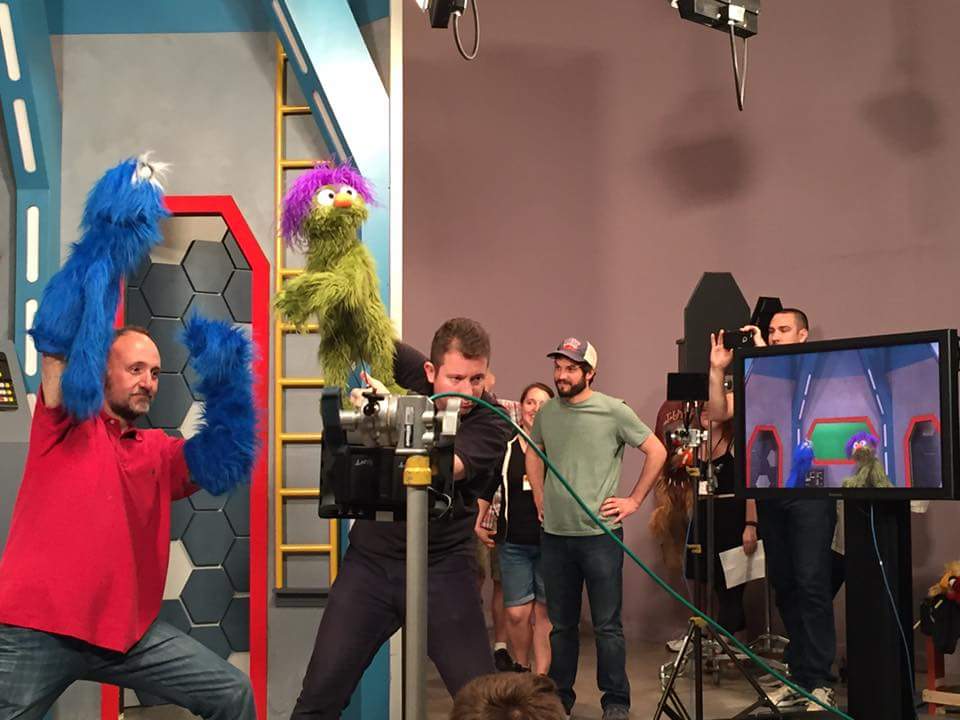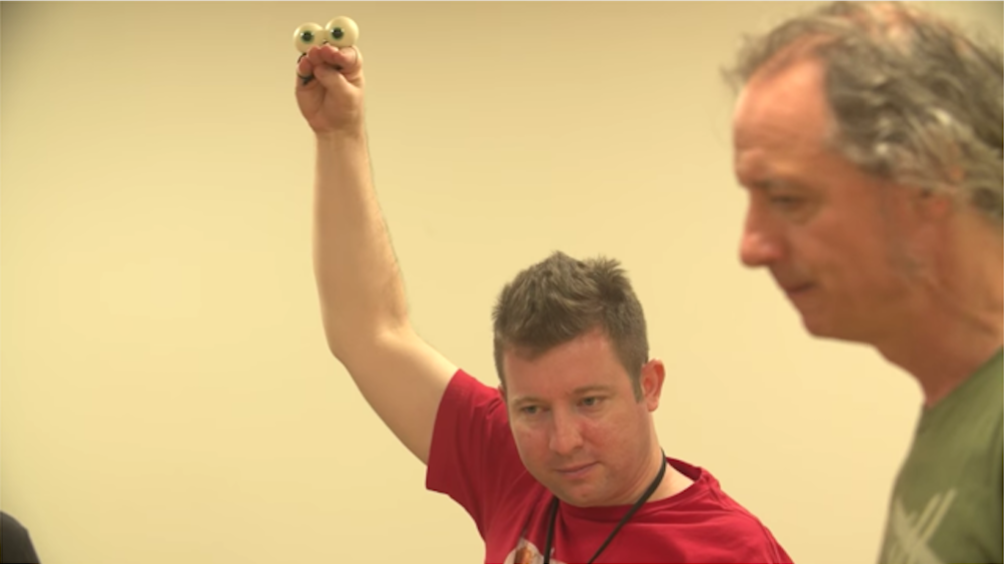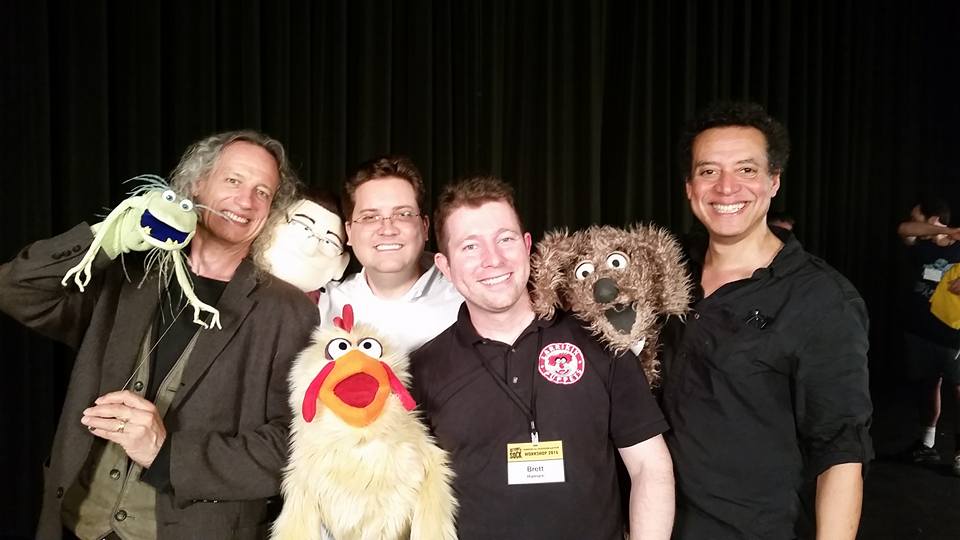 And now have a look at these lovely short videos showcasing the five days of Beyond the Sock 2016. It was a great adventure and well worth the trip if you're interested in taking part. These videos will surely inspire anyone interested in pursuing professional puppetry to enrol in future Beyond the Sock workshops. It is the highlight of my puppetry career so far, and an experience I will never forget.
– Brett Hansen