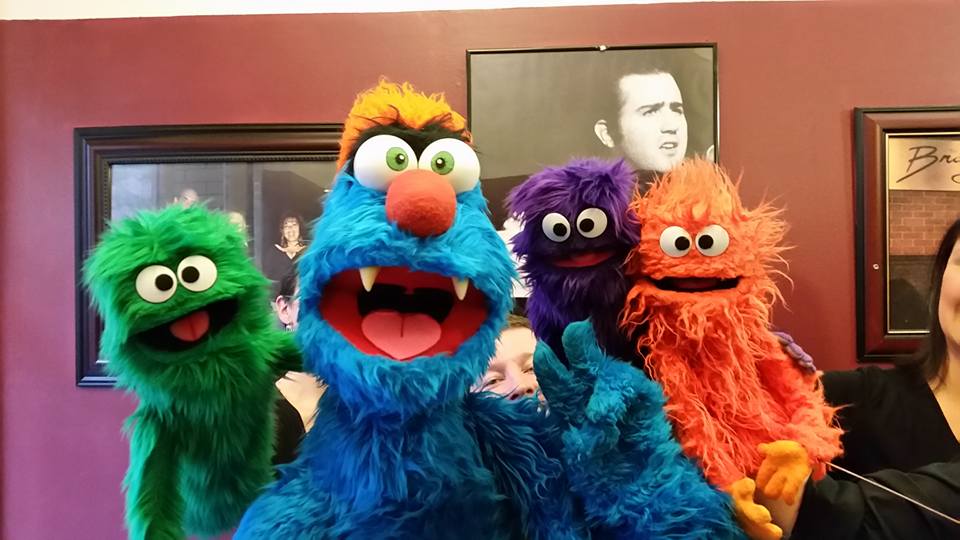 For three days in a row, Troggg, Brett and Elissa immersed themselves in New York's puppet culture. In NYC puppets are all the rage! From professional film and TV puppeteers to small businesses to hobbyists – everybody loves puppets!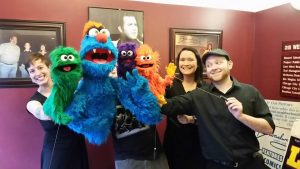 On Friday night, (20 May, 2016) we went to see "Team Lopez" – a puppet improv troupe – at Broadway Comedy Club in the theater district. They were part of a big night of improv comedy called "Pre Game Happy Hour Improv Comedy". After the show, Troggg got a photo with the puppets, then we all went out for drinks.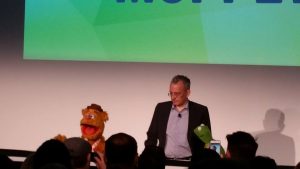 On Saturday morning (21 May, 2016) we attended "Morning with The Muppets" as part of the Vulture Festival at Milk Studios in Chelsea. We got to see a panel discussion starring Muppet performers Steve Whitmire (Kermit, Ernie, Wembley Fraggle, Rizzo, etc), Eric Jacobson (Fozzie, Piggy, Bert, Grover) and Peter Linz (Walter from the recent Muppets films), and of course the superstars themselves Kermit the Frog, Fozzie Bear and Animal.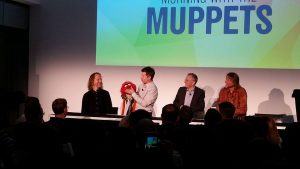 Brett asked a question of Steve Whitmire during the Q&A session about the difference in atmosphere between working with the original team of puppeteers (Jim Henson, Frank Oz, Jerry Nelson, Richard Hunt, etc) and the team of the last 25 years (incl. Matt Vogel, David Rudman, Peter Linz, Eric Jacobson, etc). He gave an amazing, heartfelt answer reflecting on the magic of being surrounded by those amazing people in the early days.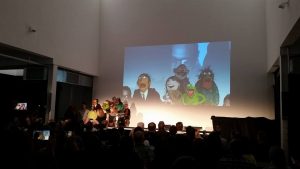 Afterwards, Steve had a quick little examination of Troggg, and mentioned that they will be visiting Australia in a few months! He was whisked away before we could find out where and why. Maybe a Supanova or Oz Comic Con?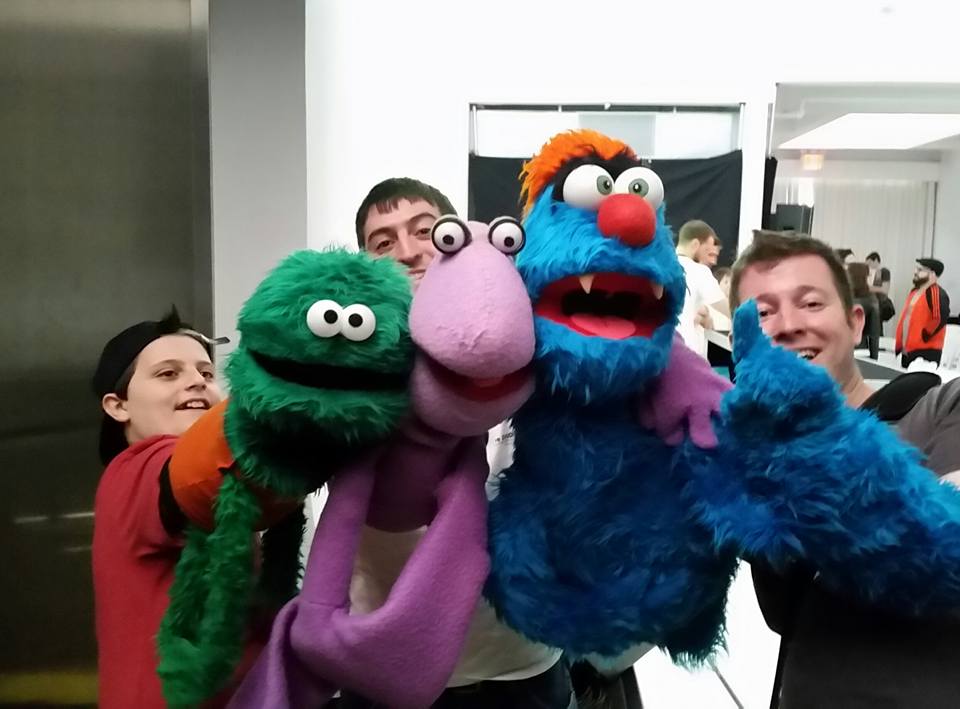 Brett and Troggg also got to meet a few fellow puppeteers and Muppet enthusiasts, including Zach Woliner (with Wally Wackiman) and Sam (with Mo Monster from web series The Mo Show).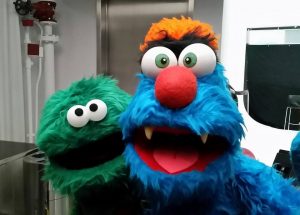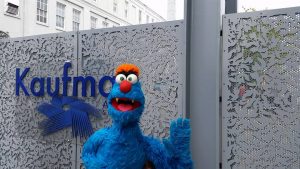 On Sunday (22 May, 2016) we went to Kaufman Astoria Studios, where Sesame Street is filmed! Yes – Troggg found his way to Sesame Street! Sadly the Sesame Street Muppets are all on Summer vacation. But the studio lot was open for a street fair. So Troggg spent time entertaining the families and posing for photos.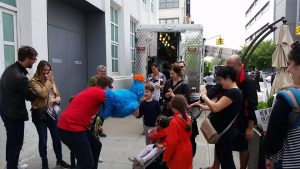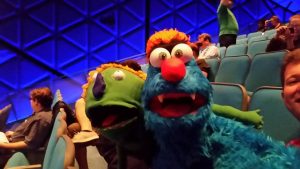 Next door to the Kaufman Astoria Studio is the Museum of the Moving Image, where Craig Shemin (President of the Jim Henson Legacy) and Karen Falk (the Head Archivist of the Jim Henson Company) hosted a special compilation screening of some old and rare films by Jim Henson from the 1950s and 60s that had been restored. The event was called, "Henson in High Definition: The Early Years". Troggg of course attended and met some new friends. While we waited for the presentation to start, a small crew from a New York marketing company asked if Troggg could appear in a quick video for them.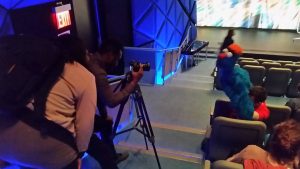 After the screening, Brett and Troggg met up with John Papovitch and Milo J. Monster-Smith in the foyer. Many people posed for photos with the two monsters. Brett also spoke briefly with another Henson puppeteer, Noel MacNeal, who will be one of his teachers at the upcoming 'Beyond the Sock' puppetry workshop in Texas. Noel is most famous for performing Bear in "Bear in the Big Blue House".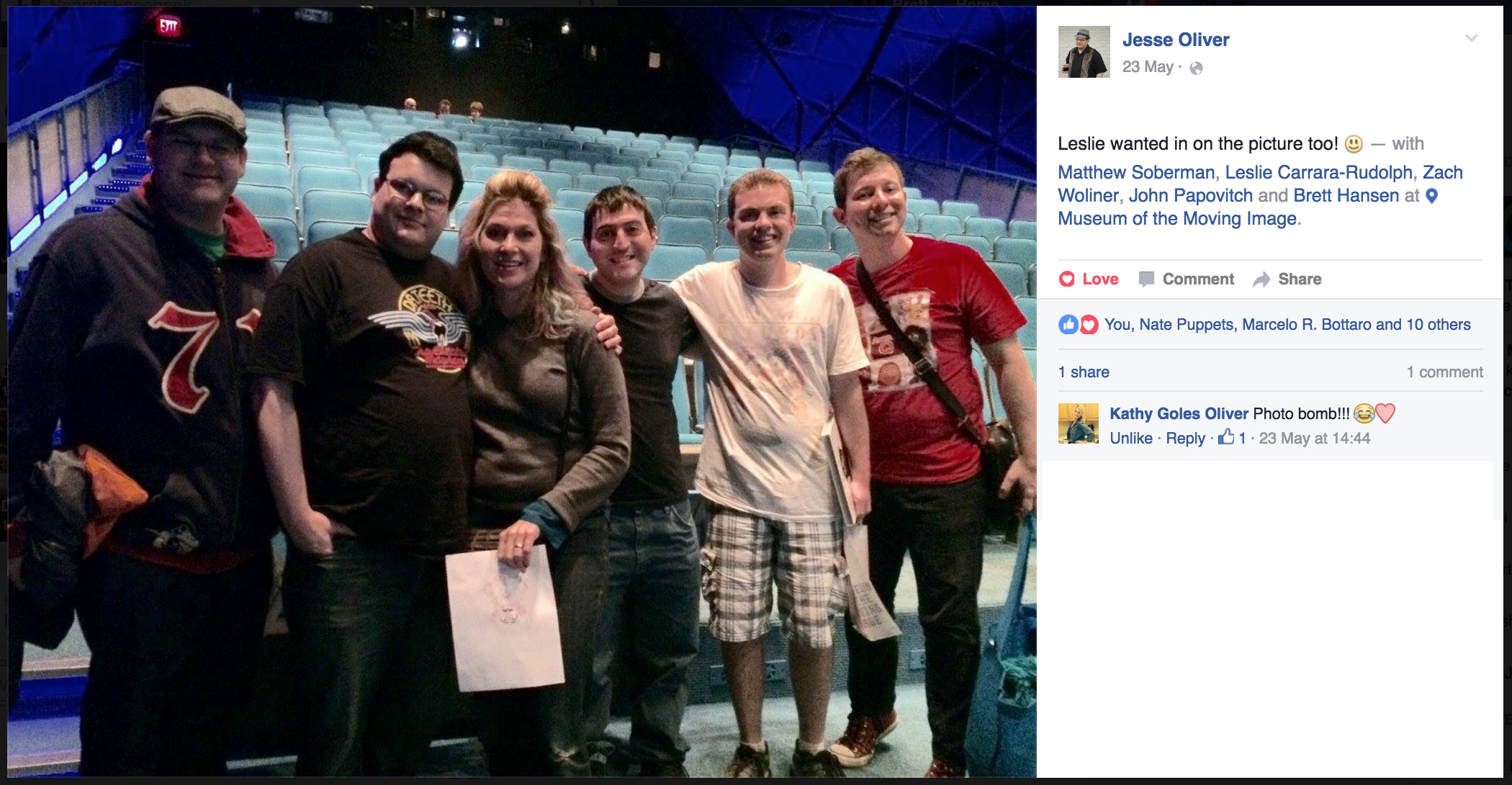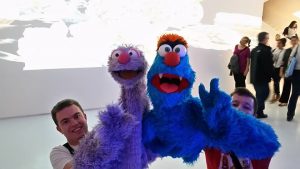 A great weekend of puppets and Muppet fun in New York City!