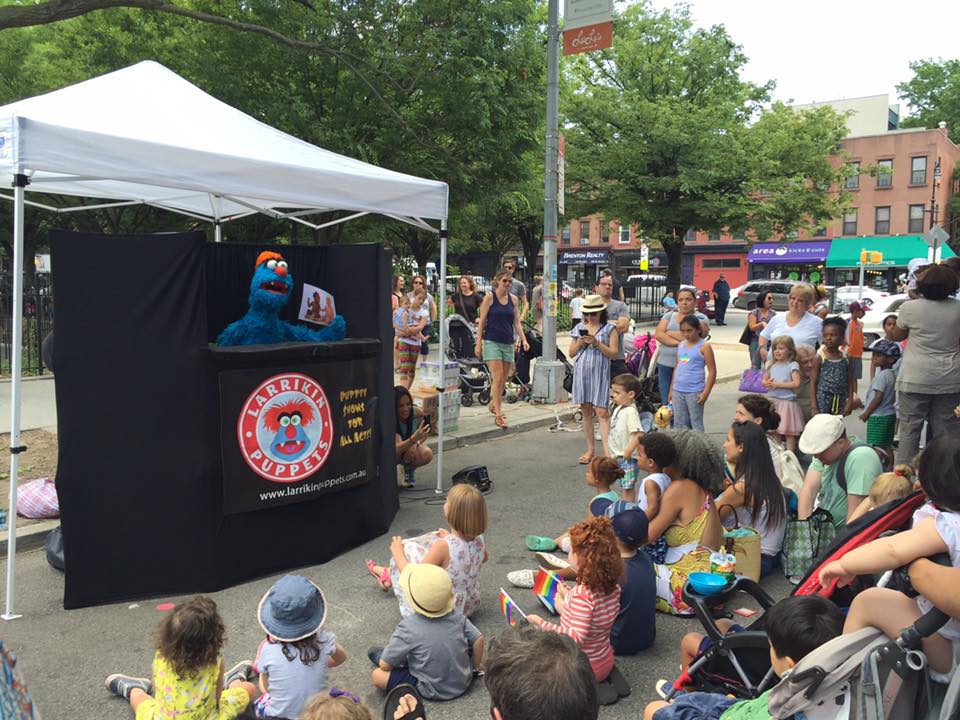 On Saturday, June 25 2016, Troggg and friends performed for the people of New York at the Puppetry Arts Festival of Brooklyn. A full festival dedicated to all styles of puppetry.
As you can see from the photo, we had a nice big crowd of families enjoying the show, and interacting with the puppets during the jokes, games and songs.
Frizzby and Flossy discussed the difference between Australian and American English:

And Troggg argued with the crowd about what kind of animal this is:

Troggg and I also hung out with puppeteer Tau Bennett (from the film, "Being Elmo") and Moses, who performs a character called 'Fuzzy Beard':

In addition to the Larrikin Puppets show, Troggg also joined in as part of the Fuzzy Beard Show:

And I also performed my new chicken puppet (made at the 'Beyond the Sock' puppet workshop) during this awesome rap song from the Fuzzy Beard Show:

Good times had by all at the Puppetry Arts Festival of Brooklyn!
New York is a great place for puppeteers to mingle, meet, train and perform with other likeminded people.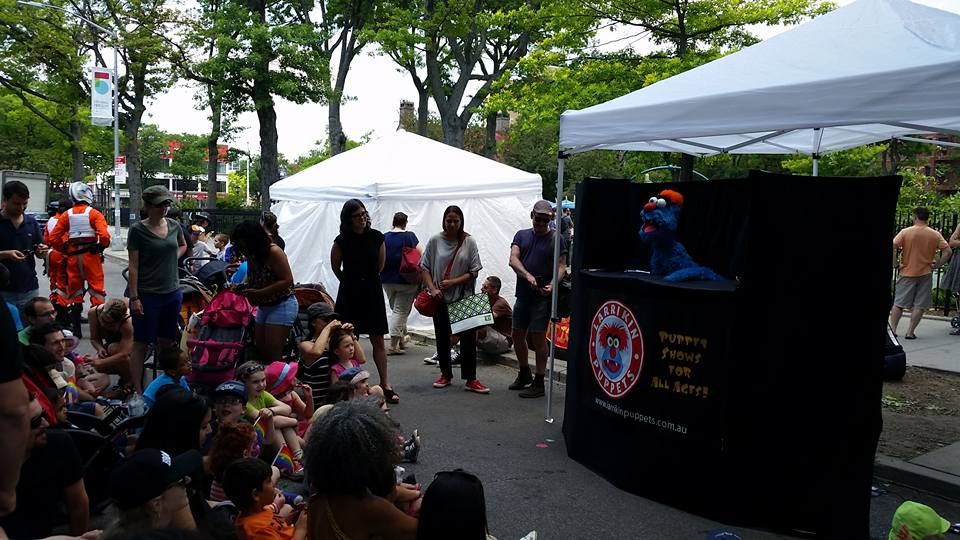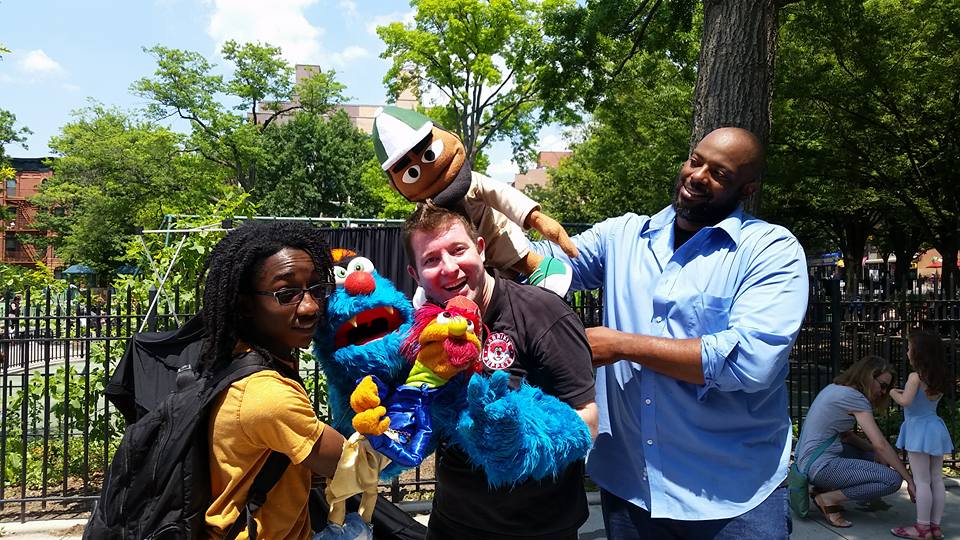 Brett