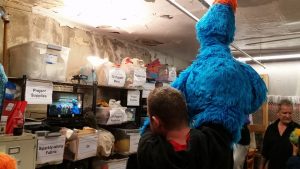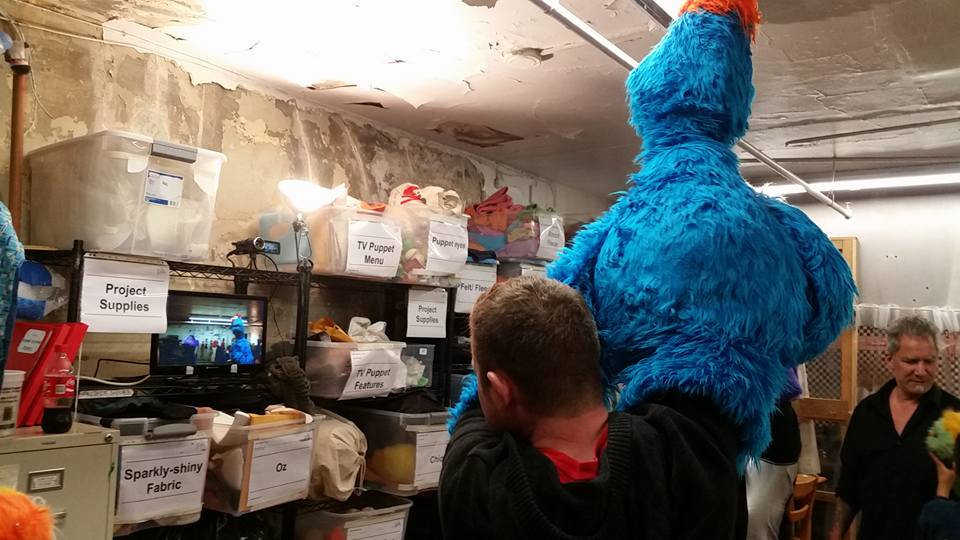 Monitor puppetry is the style of puppetry developed by Jim Henson for performance on film and television productions. Unlike traditional live performance puppetry, the puppeteers don't look at their puppets. They perform their characters up high above their heads, and watch their puppetry in a TV monitor. This enables the puppeteer to see if the puppet has good eye focus, good lip sync, and is able to walk correctly into a frame, and perform many tasks within that frame without looking stupid.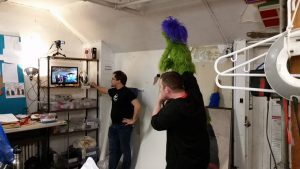 This is why the puppetry on The Muppets, Sesame Street, Fraggle Rock and all associated TV shows and movies look so good on screen. It's because the puppeteers are able to see exactly how their puppets will look to the viewer at home. This is a perk that most actors don't get to enjoy. A human actor must perform their scenes without ever looking at themselves on any monitor. Whereas puppeteers are blind on set if they have to crouch and hide behind tables and props without being able to see what they're doing. The puppet is the star, and so the puppet (like human actors) still performs its scenes as normal. But the hidden puppeteer is the one controlling the puppet. So the puppeteer is allowed to watch their puppets on the TV monitor to make sure the movements are perfect. It wouldn't be fair to expect the puppeteer to perform blind.

Monitor puppetry is a great way for puppeteers to practice their movements. From subtle facial emotions to wild arm movements, watching your puppetry skills on a monitor is a very good way to practice and improve.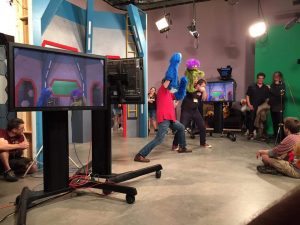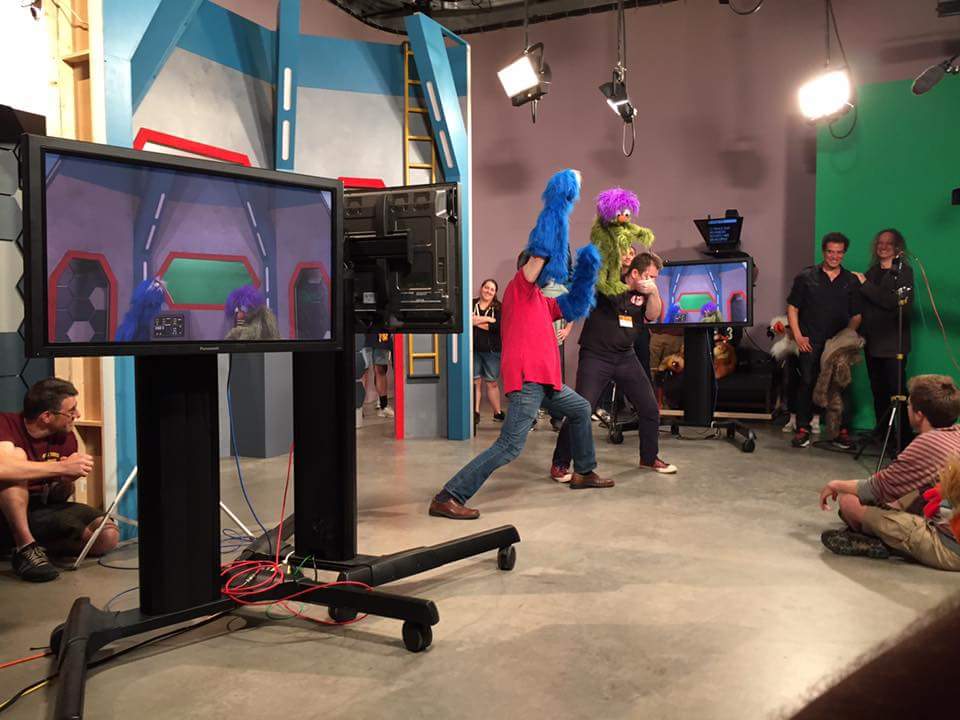 Brett Hansen at Larrikin Puppets has been practicing and perfecting his puppetry skills since the age of three, and has taught many workshops in theatre, film and schools on the basic movements of Muppet-style puppetry. He even produced a live monitor puppetry improv show, where audiences could watch the cast of puppeteers at work, while also being able to watch a large screen displaying only the puppets being performed into the camera. This was a live example of how the puppeteers see their puppetry on the monitor, and then that performance is broadcast/displayed onto the screen for the audience to see.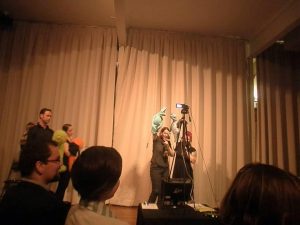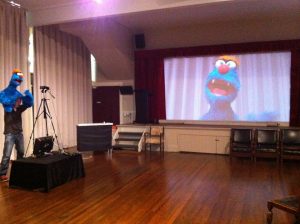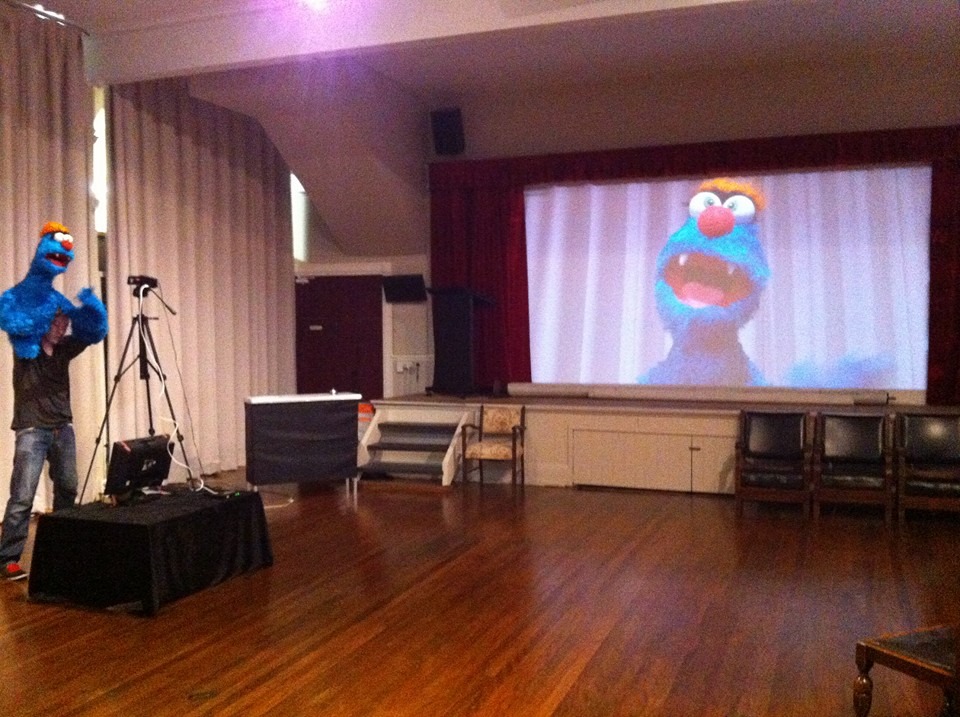 But as there has never been any formal training in monitor puppetry in Australia, Brett's only training has been both at The Puppet Kitchen in New York City (under Sesame Street's Michael Schupbach), and at the advanced, intensive 'Beyond the Sock' puppetry workshop at the University of North Texas (under The Muppets and Sesame Street's Marty Robinson and Noel MacNeal).
Brett now provides this kind of training through Larrikin Puppets for specially arranged class bookings.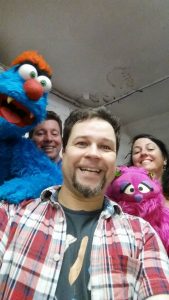 Brett's wife and business partner Elissa Jenkins also received some training at The Puppet Kitchen in New York, and this was her first training. She has since continued to practice her skills and has also started joining Brett as a secondary puppeteer at some of the larger events (such as Woodford Folk Festival and Paradise Resort Gold Coast).
So here now is a hilarious outtake video where Brett (as Troggg) and Elissa (as Flossy) are practicing some monitor puppetry, and working on the challenges that arise, such as trying to avoid heads and arms appearing in shot. Lots of laughs during this quite challenging activity. It's certainly not as easy as it looks. But it's definitely as fun as it looks!