With great delight, we have been visiting Citipointe Christian College Carindale annually to run our puppetry performance workshop as part of their Extra-Curricular Speech and Drama classes.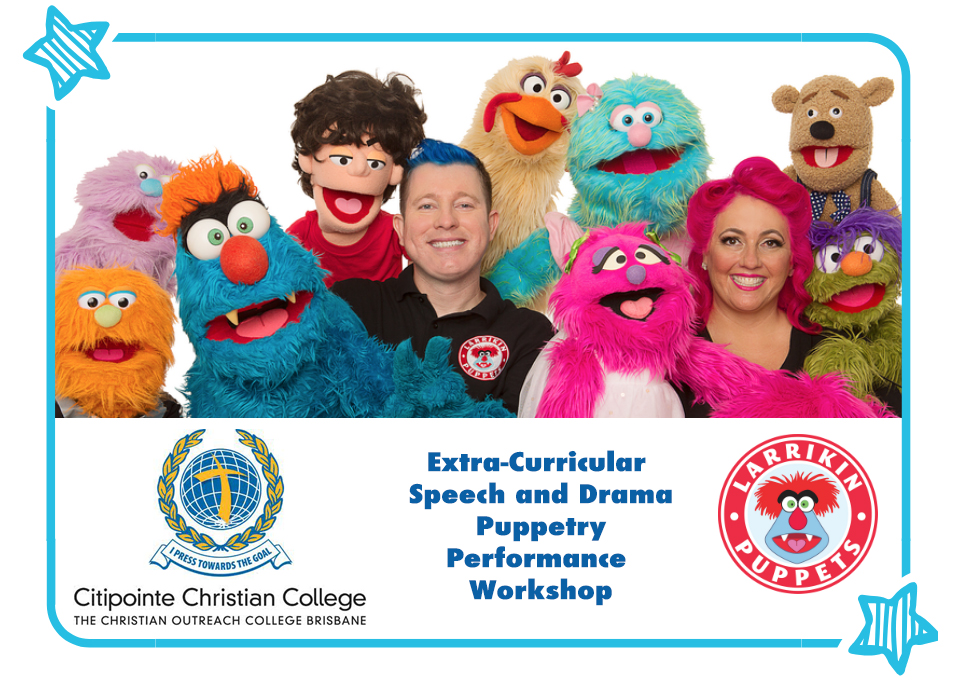 We teach the basic techniques that bring Muppet-style puppet characters to life in an interactive workshop.
Students get a chance to practice puppetry techniques using real puppets.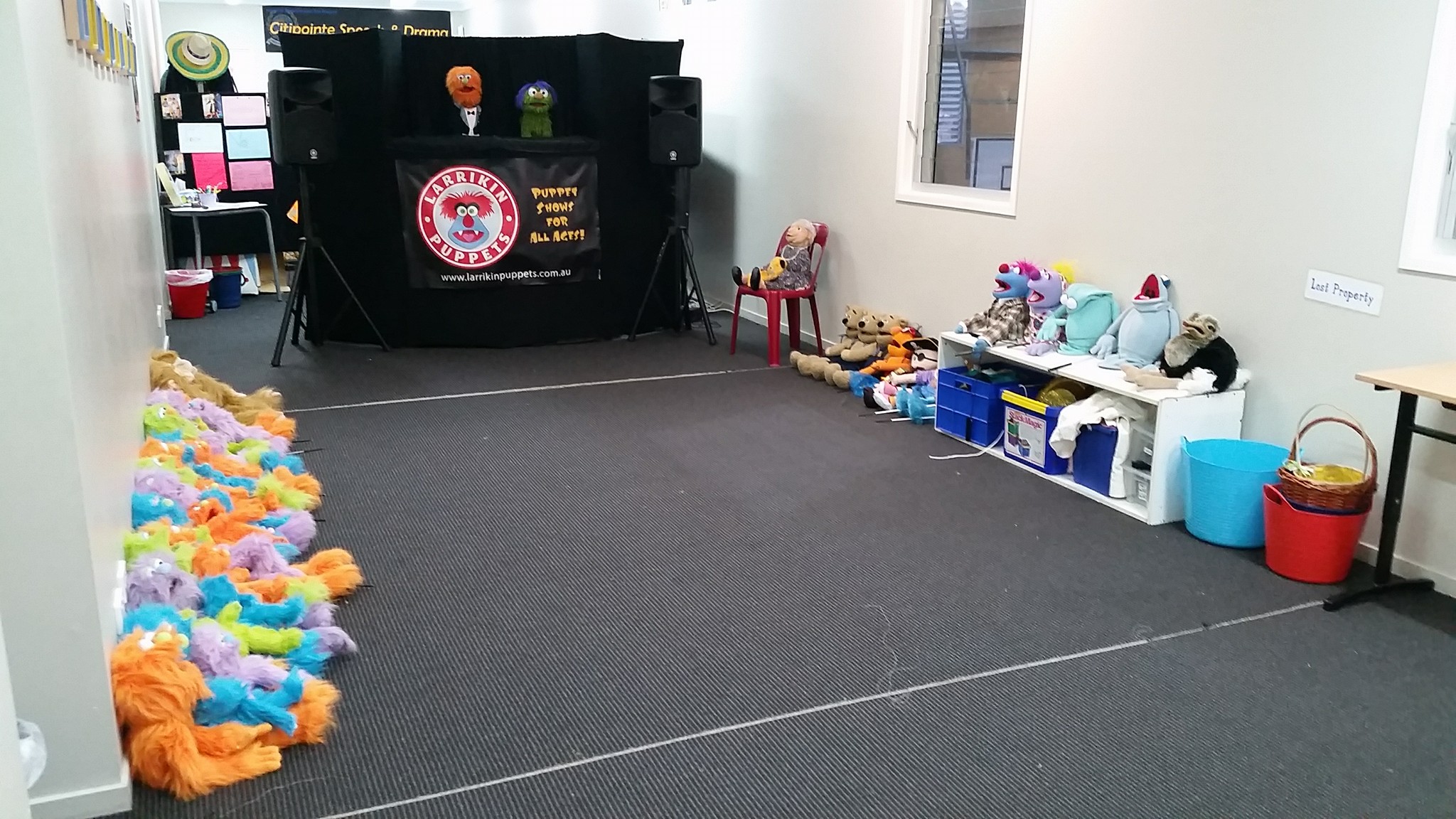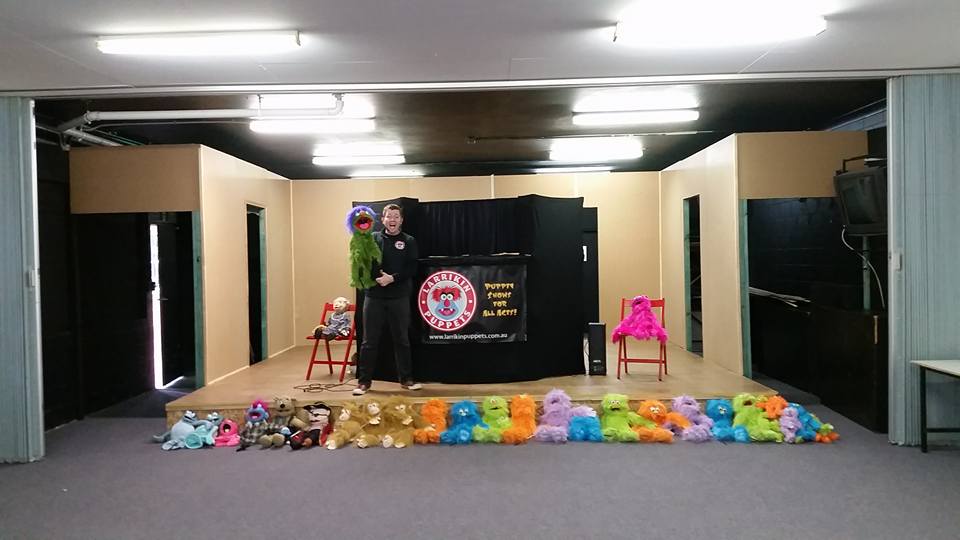 This is a beginner level class. No previous puppetry experience is required. Our workshops range from 45 minutes to 1 hour.
If you would like to book a puppetry workshop as part of your Extra-Curricular Speech and Drama lessons at school, vacation care, libraries or theatres, please contact us to discuss.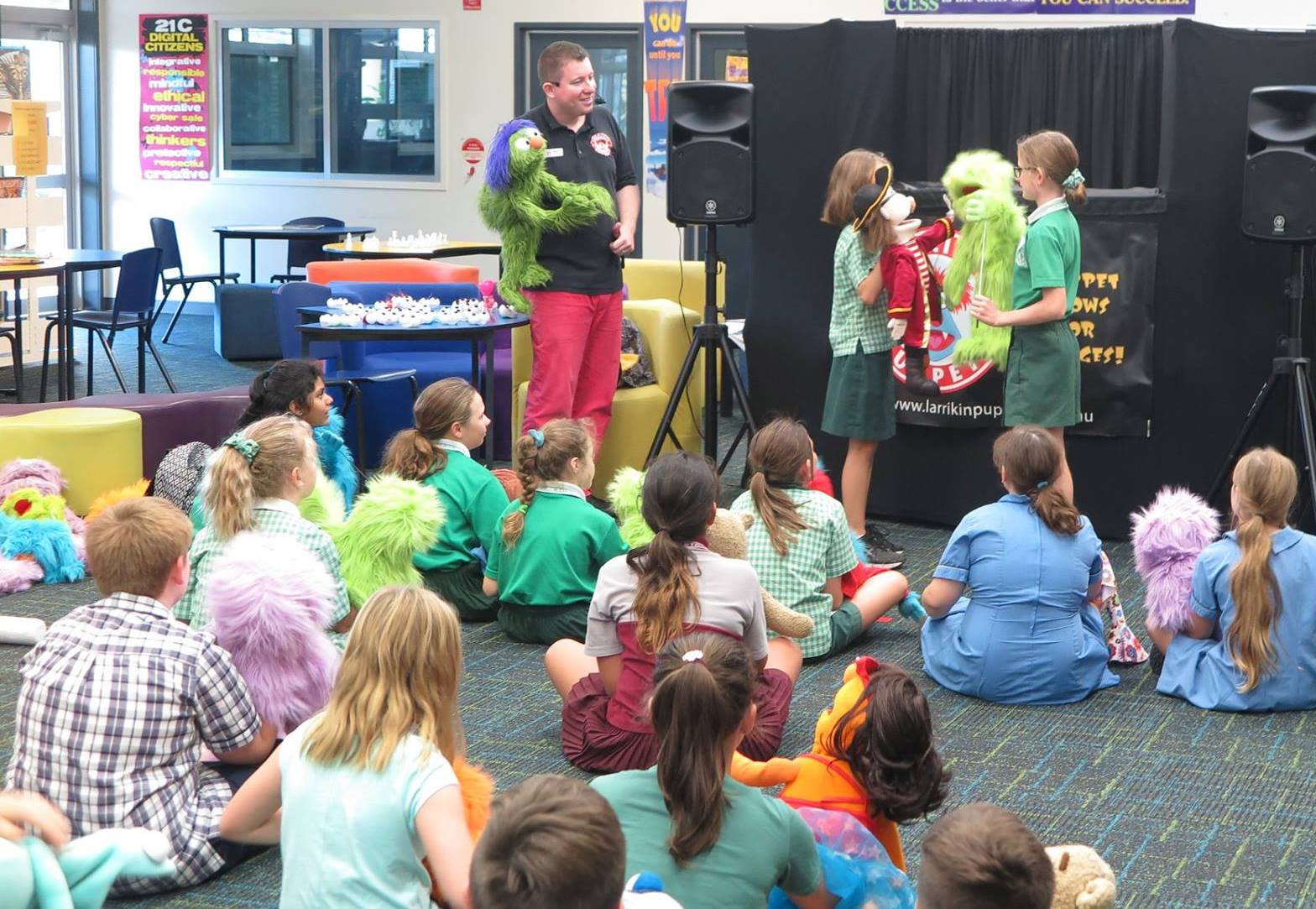 Inclusions:
– Introduction / Different types of puppetry.
– 10 minute puppet show demonstration.
– Show and Tell – How the different puppets work.
– Practical Workshop, teaching; Lip sync, Eye focus, Puppets talking to each other, Walking and running the puppets, Arm movements (waving, scratching, covering mouth, high fives, etc.), Emotions/Gestures without dialogue, Emotions/Gestures with dialogue, Assistant puppetry for arms, Assistant puppetry for right hand of 'live hands' puppets, Dancing to rhythms while lip syncing to vocals.
– Opportunity to perform and demonstrate to the class.
– Time allowance for travel to and from, set-up and pack-down of the puppet stage, props, puppets and sound equipment.