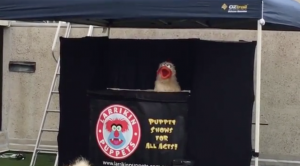 Larrikin Puppets had the great honour and privilege of being chosen as corporate entertainment for the cast and company of My Fair Lady (Opera Australia), directed by Dame Julie Andrews. Our puppet show was held on the rooftop terrace at the Queensland Performing Arts Centre (QPAC) on Wednesday, 26 April 2017. Among the very special members of our audience were Charles Edwards (Downton Abbey), Anna O'Byrne, Reg Livermore, Robyn Nevin, Mark Vincent, Tony Llewellyn-Jones, Deidre Rubenstein, Josh Gates, Joel Parnis and Don Winsor.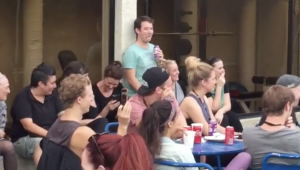 The mastermind behind booking Larrikin Puppets to entertain the show's cast and company was cast member Don Winsor, who thought an adult level puppet show would be a fun surprise for everybody during their farewell BBQ between shows on the production's final week in Brisbane.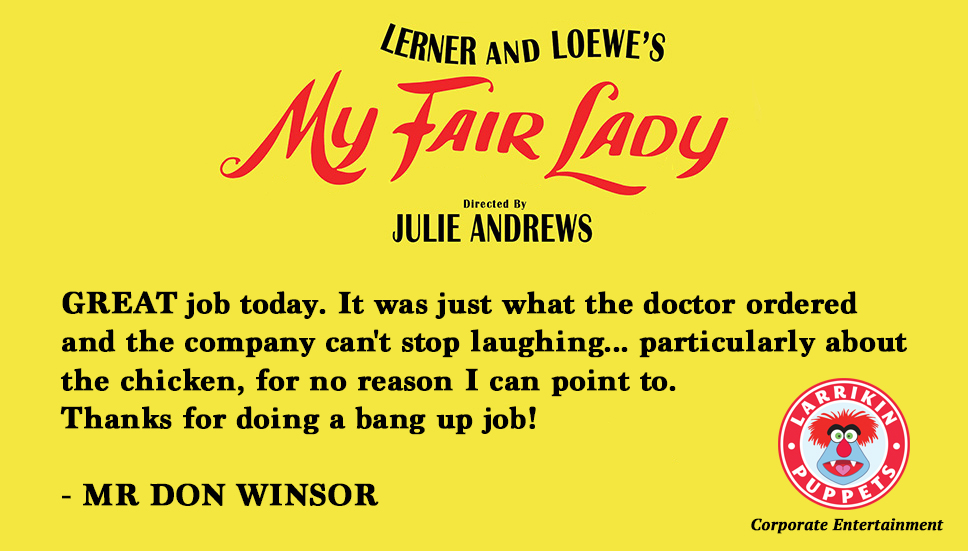 The premise of this specially tailored puppet show had the puppets auditioning for a puppet version of My Fair Lady, with Frizzby serving as host, and Troggg auditioning for the role of Eliza Doolittle (arguing with Flossy about the difference between the Cockney flower girl and animal whisperer Doctor Doolittle). The most memorable moment for the cast was the performance by Freerange the Chicken who they described as "random chicken".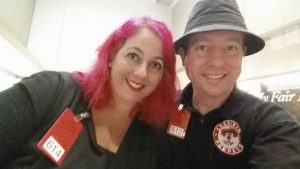 After the puppet show, Elissa and I wandered around with Troggg and Flossy to meet the various cast and company members and pose for photos and selfies with them. It was an unforgettable afternoon enjoyed by all.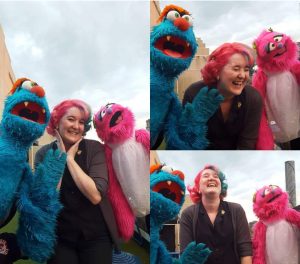 Said Mr. Don Winsor in an email later that night, "GREAT job today. It was just what the doctor ordered and the company can't stop laughing… particularly about the chicken, for no reason I can point to. Thanks for doing a bang up job!"
Big thanks to My Fair Lady Australia for choosing us, and chookas for the rest of the tour!
Brett Hansen