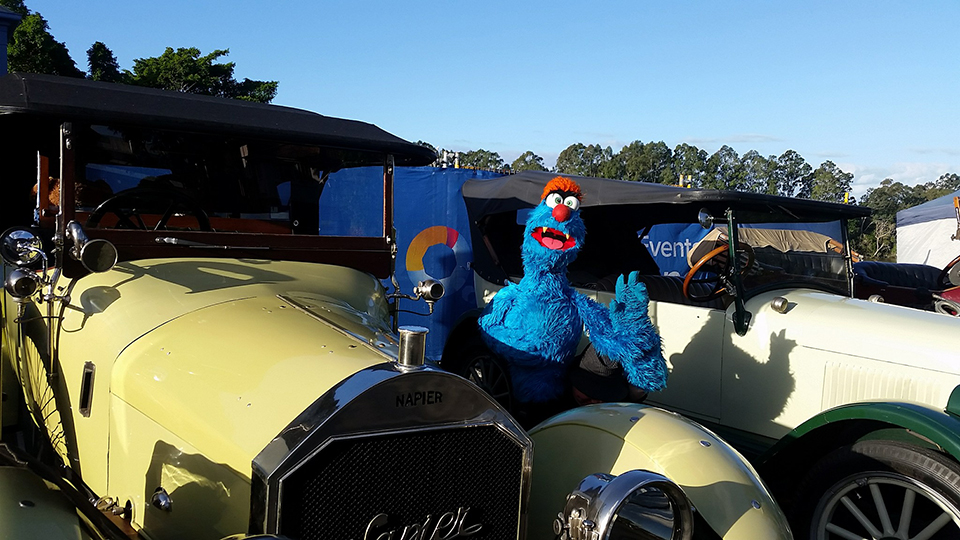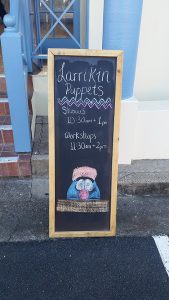 Brett and Elissa spent the weekend in Maryborough, which is a country town located on the Mary River in Queensland, Australia, approximately 255 kilometres north of Brisbane. It's part of the Fraser Coast.
Maryborough is the birthplace of author P.L. Travers (1899 – 1996), which was the pen name of Helen Lyndon. She went on to write the Mary Poppins series of books (there were 8 in total). After much interest in the character, and persistence from Walt Disney, a film was made about Mary Poppins, which is a much loved classic.
Every year, the town of Maryborough celebrates the art of storytelling and performance at The Mary Poppins Festival, and Larrikin Puppets were invited to present puppet shows and puppetry performance workshops at the 2017 event.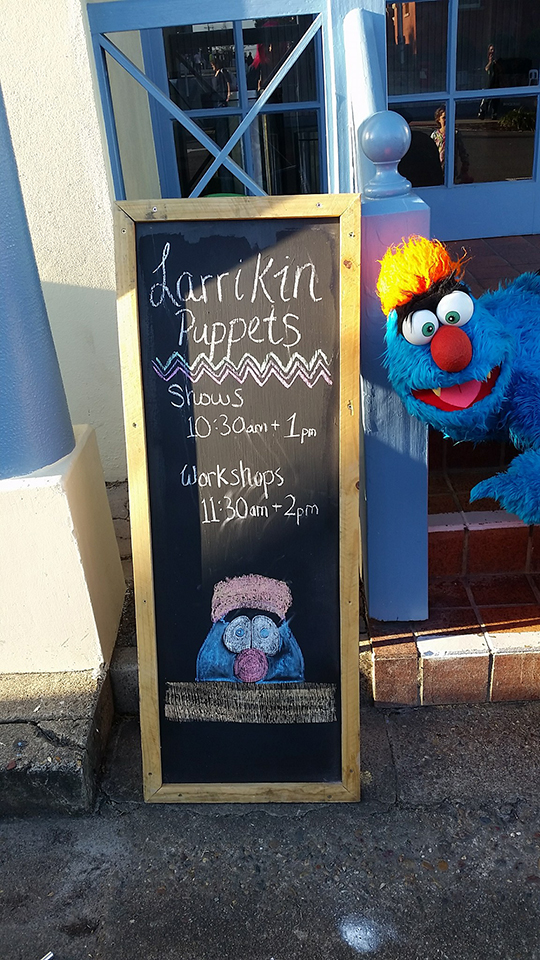 The puppetry presentations were held in the Maryborough Excelsior City Band Hall all day on Saturday, 1 July 2017. Troggg's face was even drawn in chalk on a sign out the front!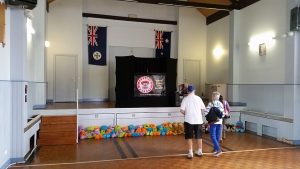 Puppet show audiences were treated to the zany antics of Troggg, Flossy, Moss, Frizzby, Frazzamatazz, the Cheesecake, Freerange the Chicken and their animal friends with a Mary Poppins twist. Workshop participants enjoyed a hands on (or hands "in") lesson on some of the techniques behind the workings of Muppet-style hand puppets, which included a Mary Poppins themed, choreographed, lip sync and dance along with all the puppets!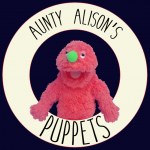 One of the lovely workshop participants was puppet builder and performer Alison Crane from Maryborough's own Aunty Alison's Puppets! Check out her Facebook page and website.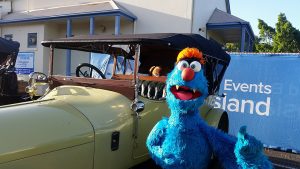 Troggg had a really nice day at the Mary Poppins Festival, and particularly liked the vintage cars driving around at the event.