At Larrikin Puppets, we run beginner and advanced puppeteer workshops for children and adults, giving students of any age and ability the rare opportunity to learn puppetry techniques and practice puppetry using real puppets. Whether you select a performance workshop, sock puppet making craft workshop or monitor puppetry workshop, everyone will learn the techniques that bring Muppet-style puppet characters to life.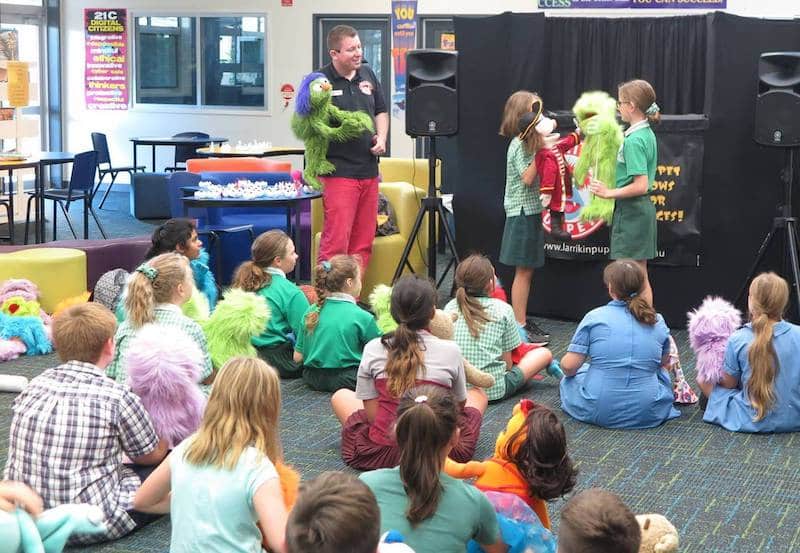 "When we met Elissa and Brett and saw their fabulous show and workshop we were blown away. They bring all their own Muppet-style puppets – and there are lots of them, big and small – so that all the children can learn to handle their own puppet character. Audience participation is high, and both Elissa and Brett are very attentive to individual children."
Larrikin Puppets' interactive puppetry workshops, led by Brett Hansen and Elissa Jenkins, give students the rare chance to learn the basic techniques that bring Muppet-style puppet characters to life. Learning puppetry in a fun, supportive environment can help build confidence, improve communication, develop creativity, build teams, support brainstorming, ease stress and bring joy. We tour these unique, fun workshops across Australia.
Puppetry Performance Workshops For Kids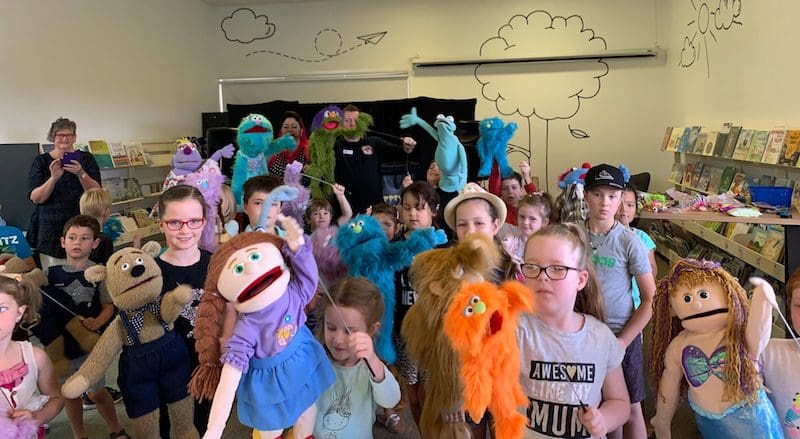 Larrikin Puppets runs beginner puppet workshops for children, ideal for schools, libraries, festivals, cruise ships and theatres. In fact, our Kids' Puppetry Performance Workshops are in line with the Australian Prep to Year 2 Design and Technologies curriculum. Students get a chance to learn puppetry using real puppets. Book now.
Puppetry Performance Workshops For Adults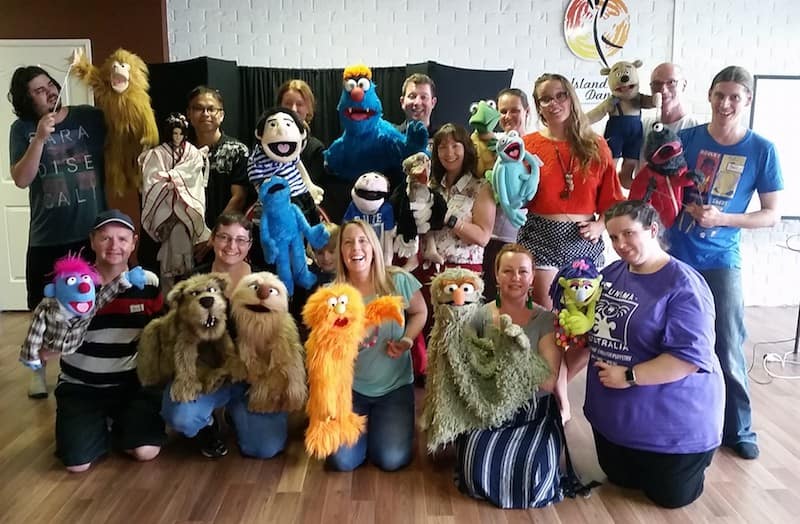 Discover the magic behind Sesame Street, The Muppets, Fraggle Rock and Dark Crystal with this interactive puppetry performance workshop designed for adults. Our Puppetry Performance Workshops For Adults are ideal for theatre companies who need their actors to learn puppetry for their next performance (e.g. Avenue Q) or workplaces looking for their next team building activity. Learn more now.
Sock Puppet Making Craft Workshops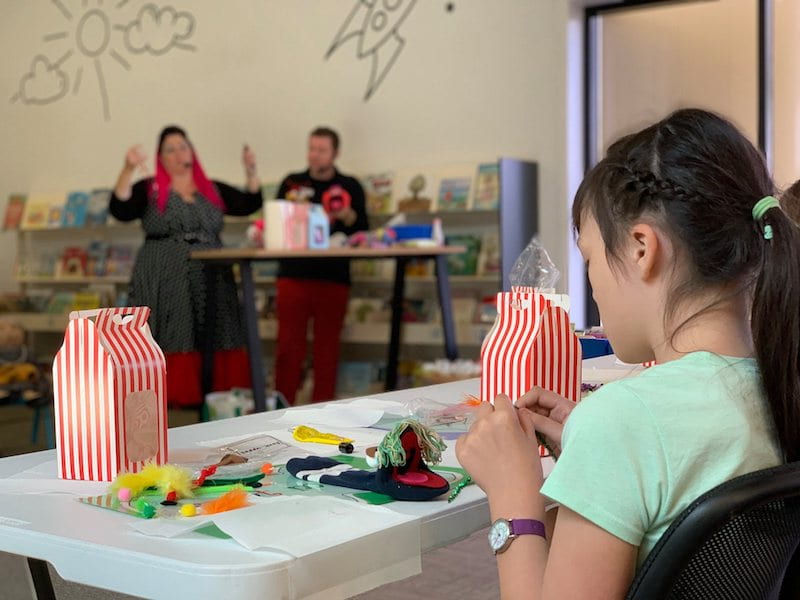 Using super fun and colourful puppetry kits featuring a range of pre-cut materials, students construct a beautifully detailed, quality sock puppet. The puppet making workshop is followed by a puppetry performance workshop in which students learn how to operate Muppet-style puppets. This workshop is suitable for children aged 5 and up (e.g. in schools and libraries), adults (e.g. for workplace team building), and seniors (e.g. for joy in aged care). Inspired? Book a Sock Puppet Making Craft Workshop now.
Island Puppetry Workshop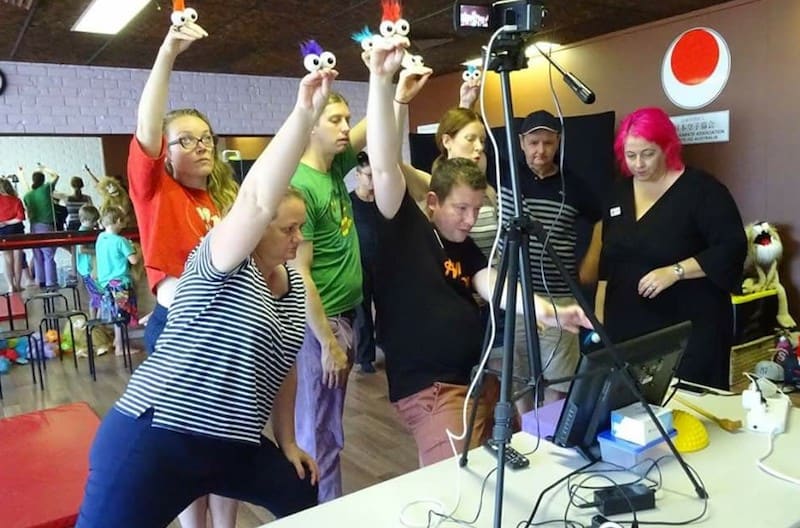 Island Puppetry Workshop is an intensive puppetry performance workshop run by Larrikin Puppets on Bribie Island in Queensland. Workshop participants not only learn puppetry in the style of Jim Henson, but also learn monitor puppetry for film and television. The next event is scheduled for June 2023. Discover more.