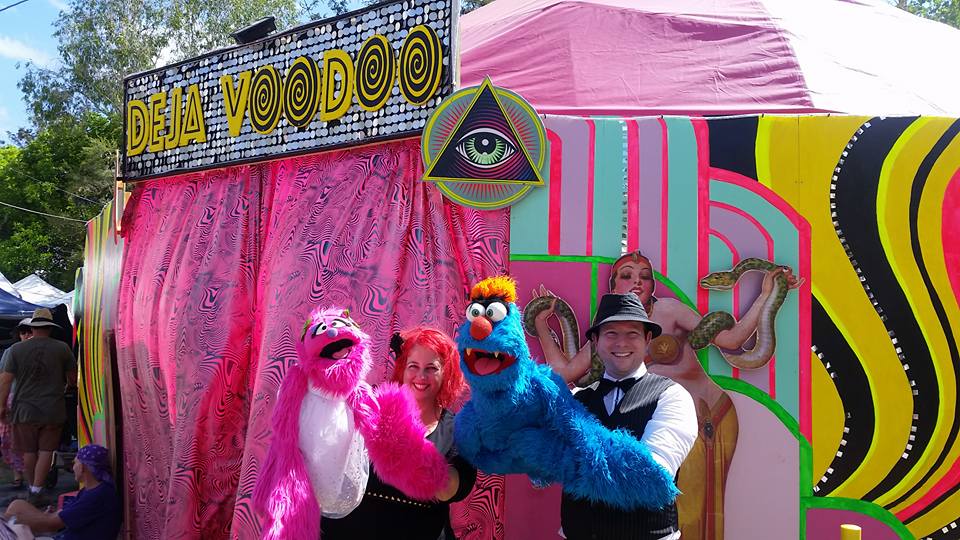 It has been a great honour and privilege to be a part of the "De Ja Voodoo" sideshow family for a week at Woodford Folk Festival.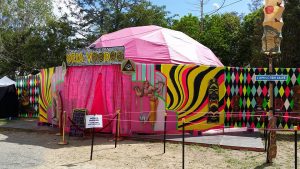 Run by headline performers Zoe Ellis (Zoe L'Amore of Electric Dollhouse) and Chayne Hultgren (The Space Cowboy), Larrikin Puppets shared the stage in the 'Deja Voodoo' sideshow dome every day with Ruben de Waal (Dr. Rube's Flea Circus) and Shep Huntly (Dr. Hubble's Big Bubble Show) at the children's events.
Elissa and I performed three puppet shows a day, every day at the festival.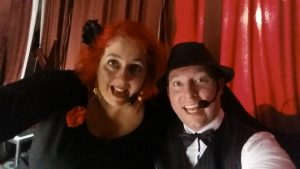 This has been a truly amazing and memorable experience. Woodford Folk Festival is one of Australia's biggest festivals, and I feel very blessed to have been invited to be a part of it.
Happy New Year!
Brett Hansen – Larrikin Puppets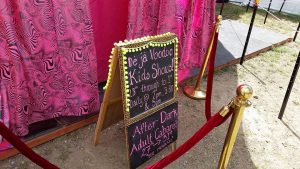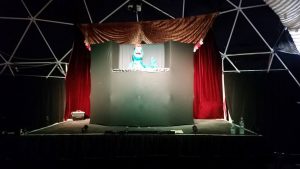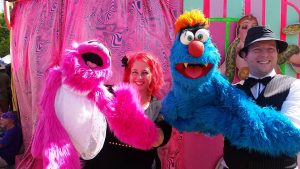 If you run a festival and would like us to perform, Larrikin Puppets festival puppet shows are usually $450 per show and roving is usually $90 per hour. However, for more than one performance we can do a deal for you. Contact us here to discuss.
Puppet Show details –
Suitable for the whole family, this puppet show is 30 minutes of songs, games, jokes, skits and comical interaction with the audience, followed by an additional 5 minute demonstration on how the puppets work, and a 10 minute meet and greet, where the kids have an opportunity to have their photo taken with Troggg, our friendly blue monster star.
Total duration: 45 minutes.
Roving details –
Brett wanders around events with Troggg the blue monster and/or Moss the green monster. Elissa wanders around events with Flossy the pink monster. Guests can chat and mingle with Troggg/Moss/Flossy, and get their photo taken with them.
Additional inclusions for the cost:
– Time allowance for travel to and from the event, set-up and pack-up of the puppet stage, props, puppets and sound equipment.
– Rehearsal time prior to the event.
PLEASE NOTE: Events that require us to travel long distances (ie. flights from Brisbane or drives longer than three hours from Brisbane) will incur additional costs such as flights, excess baggage, fuel and accomodation for two. If your budget allows for this, please contact us to make arrangements.

You can find out more about our festival performances under the "Fetes and Festivals" section of this website. We'd be more than happy to discuss options. Troggg and his furry friends love performing at festivals!