If you're after birthday celebration ideas for older kids aged 7-9, Larrikin Puppets perform parties in and around Brisbane, the Moreton Bay Region and the Sunshine Coast.
Puppet shows aren't often an entertainment choice for older kids, so when we're booked for such an occasion, we incorporate humour and interactive, facilitated activities that are appealing to those beyond our audiences aged 1-6.
"It's a pretty unique opportunity to have had the experience and the kids and parents all raved about my daughter's special day. Brett and Elissa are kind, personable and very knowledgeable – I feel certain that they are on a trajectory for success and fame and feel grateful to have been able to have such an intimate performance by them for our friends and family."
Brett and Elissa from Larrikin Puppets are the sort of entertainers people might choose when looking for zany and "different" birthday celebration ideas for their 7-9 year olds. It's not the typical age group for a puppet show, but young fans of Jim Henson's characters from The Muppets, Sesame Street or The Dark Crystal who are interested in the art of puppetry might really appreciate the opportunity to learn and participate in facilitated, hands on puppetry activities with their friends and family.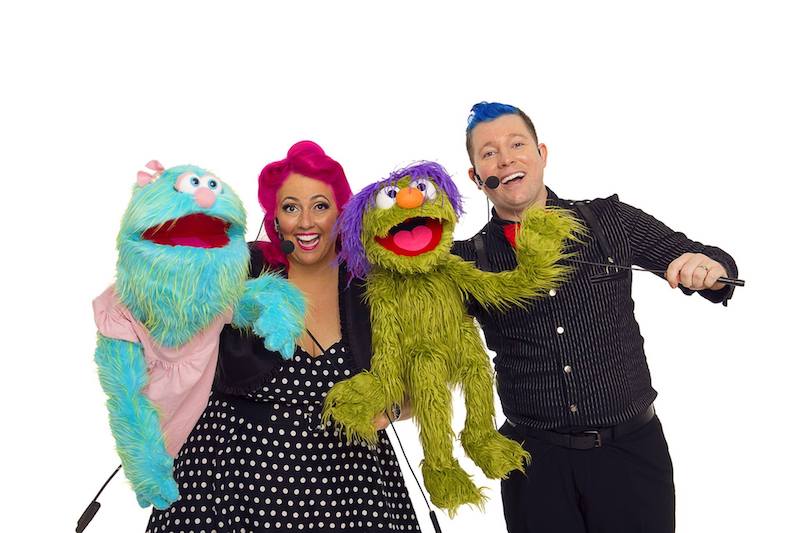 This is a puppet show that requires two performers to make it just that extra bit cooler and more interactive and engaging for older audiences. Puppeteers Brett Hansen and Elissa Jenkins perform a 30 minute comedy-variety show with songs, games, jokes, skits and live interaction with the audience. There are more props and witty skits in this show than there are in the birthday party show for babies and toddlers.
Brett and Elissa received formal training in the USA with Jim Henson puppeteers who work on the above mentioned TV shows/movies, so some of these basic puppetry techniques are taught during workshop-style activities throughout the show. We find that the older kids have more fun when they're able to get involved and have a go rather than just watching a puppet show. It's certainly one of the more obscure, yet age appropriate birthday celebration ideas for the 7-9 age group.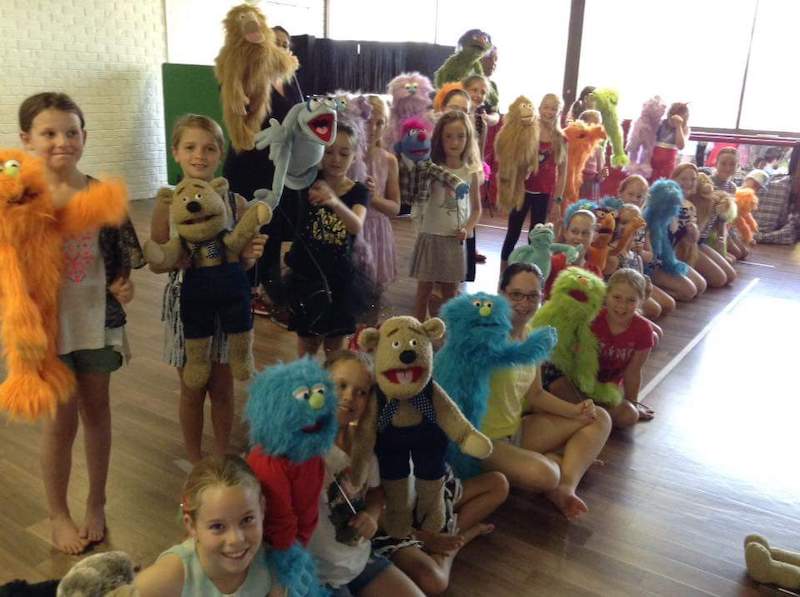 The space required to perform the show is 3 metres by 3 metres, plus room for the audience to sit, stand and move around with the workshop puppets that we provide for use during the session. Access to power is required because a large P.A. system is used to accomodate the two headset microphones used by the performers.
Adult supervision (or crowd control) is required on the day during the puppet show, as some kids can unfortunately be disruptive, silly or rough with the equipment. Adults are encouraged to watch, laugh and participate as well.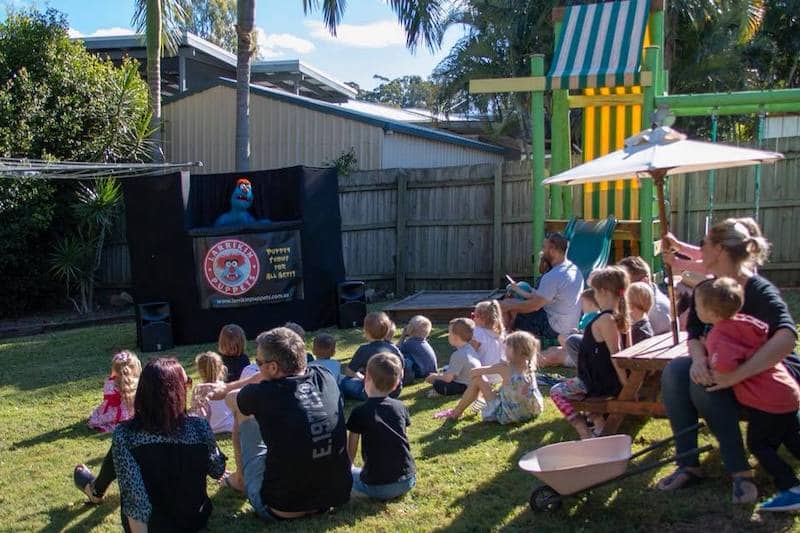 The puppet show, the "how the puppets work" demonstration, facilitated workshop activities, and a post-show meet and greet and photo session all lasts up to 45 minutes in total.
Number of puppeteers: 2
Access to power: Required. For this show we use a powered P.A. system which has two microphone inputs for the two performers. We have a 20 metre power cable which can stretch from the yard into the garage, shed or house.
Venues: This show can be performed in back yards, front yards, garages, lounge rooms, restaurants, halls, clubs, pubs and play centres, as long as there is access to power. Please note: Most council parks are not powered sites, so our birthday party shows for 7-9 year olds cannot be performed in a public park.
Cost: For prices and packages visit our Rate Cards.
Inclusions for the Cost:
30 minute interactive puppet show of songs, games, jokes and fun.
Inclusion of facilitated workshop style puppetry activities.
5 minute "How the puppets work" presentation.
5-10 minute Puppet meet-and-greet.
Photo opportunity with Troggg the blue monster.
Time allowance for travel to and from, set-up and pack-down of the puppet stage, props, puppets and sound equipment.
Rehearsal time prior to the event.
Quality characters.
Quality puppetry.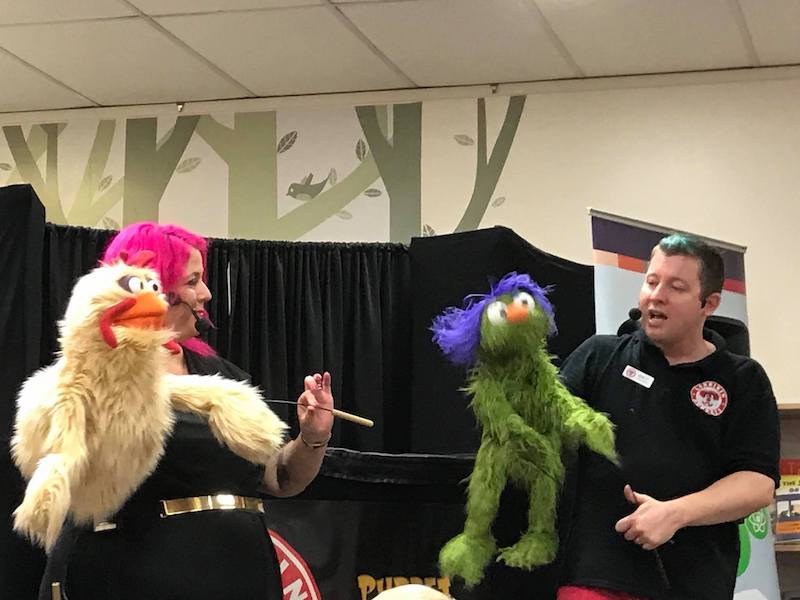 Larrikin Puppets has provided colourful and fun entertainment at kids birthday parties around Brisbane and surrounds since 2012. This is certainly one of most unusual and unique birthday celebration ideas for kids aged 7-9, and one that will be very memorable for years to come. Some kids may even find themselves interested in pursuing puppetry in future.
If you're interested in having a birthday party puppet show for ages 7-9, contact us here.
You can find more information about Larrikin Puppets on Facebook, Twitter, LinkedIn, Instagram and Pinterest.