Newspaper Article: MAY 2018 – Article in Southern Star about the 2018 Anywhere Theatre Festival Production, "Show Of Hands".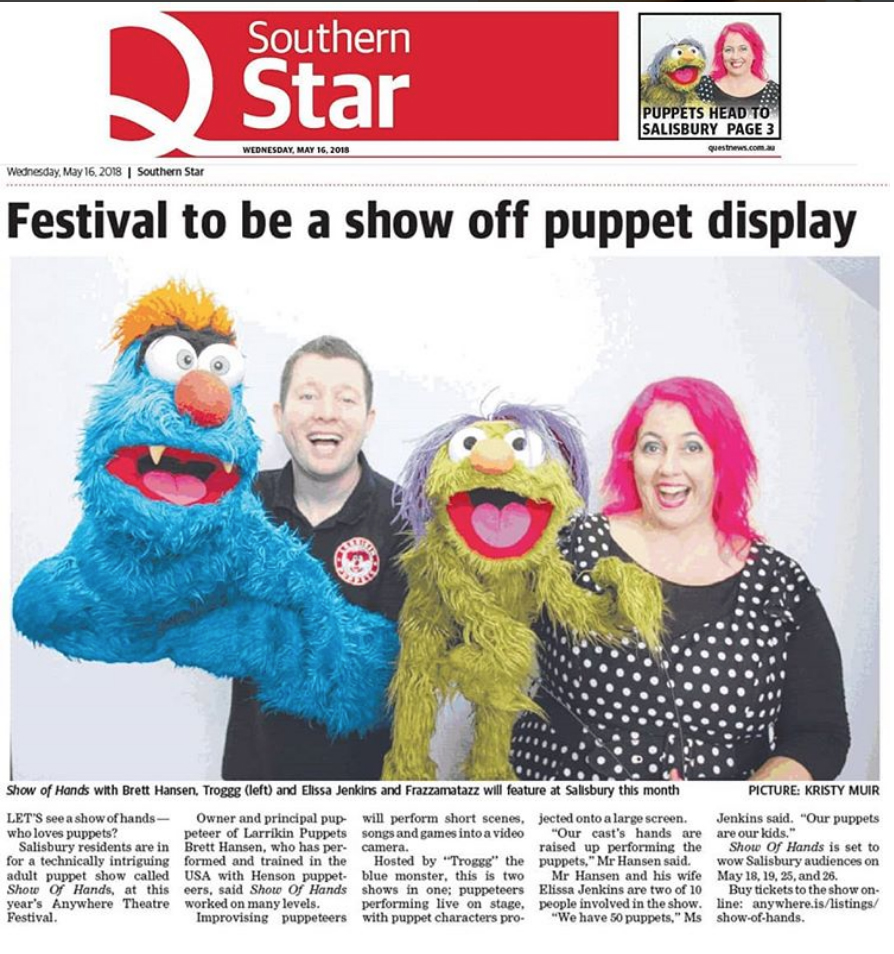 Let's see a show of hands – who loves puppets?
Salisbury residents are in for a technically intriguing adult puppet show called Show Of Hands, at this year's Anywhere Theatre Festival.
Owner and principal puppeteer of Larrikin Puppets Brett Hansen, who has performed and trained in the USA with Henson puppeteers, said Show Of Hands worked on many levels.
Improvising puppeteers will perform short scenes, songs and games into a video camera.
Hosted by "Troggg" the blue monster, this is two shows in one; puppeteers performing live on stage, with puppet characters projected onto a large screen.
"Our cast's hands are raised up performing the puppets", Mr. Hansen said.
Mr. Hansen and his wife Elissa Jenkins are two of 10 people involved in the show.
"We have 50 puppets", Ms. Jenkins said. "Our puppets are our kids."
Show Of Hands is set to wow Salisbury audiences on May 18, 19, 25 and 26.
Buy tickets to the show online: Show dates have passed. Tickets no longer available.