Welcome to the home of Larrikin Puppets. More About Us!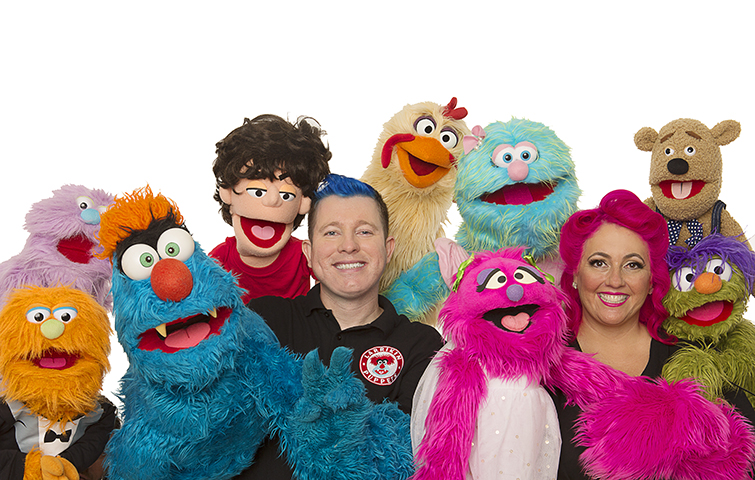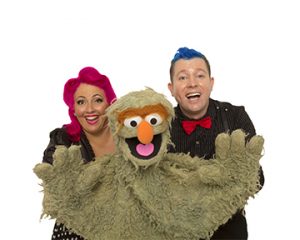 Talk, Play, Sing, Dance and Interact with fast paced puppet fun! Book Larrikin Puppets for your event, venue or special occasion! Be entertained and captivated by a variety of colourful and exciting puppet shows!
Join Troggg, Flossy and friends for songs, jokes and interactive puppet fun for the whole family!
We provide our zany and always crowd pleasing comedy-variety puppet show, a story time puppet show, a puppet MC service, puppetry for film and TV, a sock puppet making craft workshop and a hands on puppetry performance training workshop!
Our puppeteers have received advanced training in the USA under Jim Henson puppeteers from The Muppets and Sesame Street!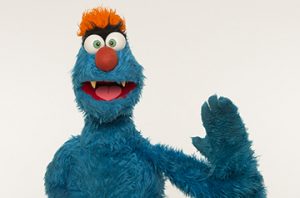 Larrikin Puppets will capture the imaginations of children and bring out the inner child of every adult in the audience too. At corporate events, film screenings and product launches, we make the role of emcee into something wildly different and memorable. Troggg the blue monster (with three Gs) is a very engaging and zany puppet MC!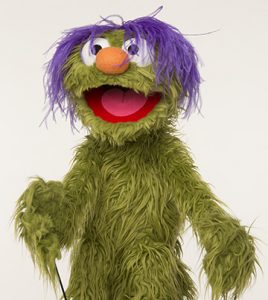 Take a look at our drop-down menu options to learn more about our kids party entertainment, educational puppet show options for children, public events, private event entertainment or to have Troggg as MC at your function.
Learn more about owner and principal puppeteer Brett Hansen, and the sorts of events that Larrikin Puppets perform on our About page.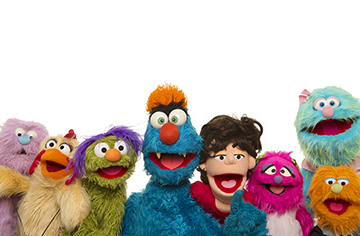 So if you're looking for party entertainment ideas, you'll be the coolest event organisers, parents or teachers in town if you book a puppet show, a puppetry performance workshop, a puppet MC or other unique adult or children's entertainment from Larrikin Puppets as a fluffy and zany alternative to a birthday party magician or party clown. We specialise in everything from kids birthday party and childcare centre entertainment to corporate entertainment, fetes and festivals. Even if you're after some unique wedding entertainment ideas, you can count on Troggg and the gang to make any event really fun and different with a puppet show or puppet MC! We also perform puppetry for theatre, film and television. Ask us about how we can contribute to your production!
You can find more information about Larrikin Puppets and all of our puppet show and puppetry option on Facebook, Twitter, LinkedIn, Instagram, Pinterest and Google Plus.
Check out the Bmag article that 612 ABC Brisbane's Spencer Howson wrote about Brett and Troggg!