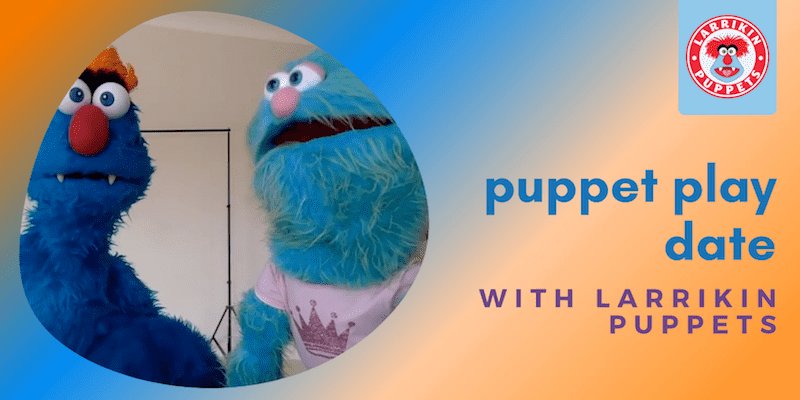 NO LONGER RUNNING due to Queensland being out of lockdown and Larrikin Puppets being back to performing live shows. We are still offering online incursions for childcare centres, schools, libraries, corporates and non-profits. Discover those options here.
REGISTER FOR THE NEXT PUPPET PLAY DATE
Join Larrikin Puppets as we facilitate a puppet play date via Zoom! Meet the puppets and make new friends with kids from all over Australia and the world, wherever the time zone suits.
This super fun play date is for kids aged 3-7 and their families, and limited to only 25 households. A supervising adult must be present.
HOW TO PREPARE
Prior to the Zoom call, with your child:
– Prepare 2 questions they would like to ask puppets Troggg and Marina.
– Prepare 2 questions they would like to ask another child on Zoom.
– Draw a picture of Troggg and Marina to show the group.
We will also facilitate a few silly surprise games!!!
Only one ticket per household Zoom link required. Tickets are $1 + booking fee (booking fee goes to charity).
Note: If you are currently without work and/or cannot afford the ticket price, please let us know and we'll arrange a complimentary ticket.