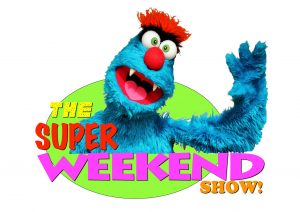 Next Show Dates:
Saturday, 29 August 2015 @ Studio Theatre & Cafe,
647 Wynnum Rd, Morningside, 1pm
Saturday, 26 September 2015 @ Studio Theatre & Cafe,
647 Wynnum Rd, Morningside, 1pm
Saturday, 17 October 2015 @ Studio Theatre & Cafe,
647 Wynnum Rd, Morningside, 1pm
Saturday, 21 November 2015 @ Studio Theatre & Cafe,
647 Wynnum Rd, Morningside, 1pm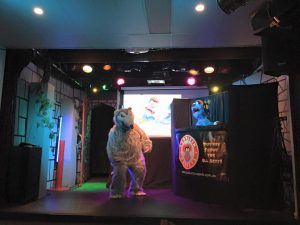 Past Show Dates:
Saturday, 6 June 2015 @ Studio Theatre & Cafe,
647 Wynnum Rd, Morningside, 11am
Saturday, 2 May 2015 @ Studio Theatre & Cafe,
647 Wynnum Rd, Morningside, 11am
Saturday, 4 April 2015 @ Studio Theatre & Cafe,
647 Wynnum Rd, Morningside, 11am
Saturday, 28 March 2015 @ Studio Theatre & Cafe,
647 Wynnum Rd, Morningside, 11am
Saturday, 7 March 2015 @ Studio Theatre & Cafe,
647 Wynnum Rd, Morningside, 11am
A co-production between Larrikin Puppets and Studio Theatre & Cafe, The Super Weekend Show is a Saturday morning children's variety stage show featuring puppetry, competitions, prizes, magic, music, animation, comedy, colour and loveable costumed characters. Hosted by Troggg, this is one hour jam packed with entertainment!
Most recent Super Weekend Show theme: "Princess & Pirates Party". Come in fancy dress!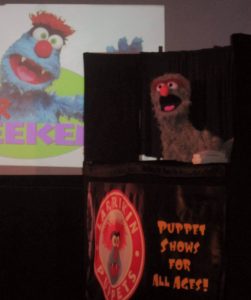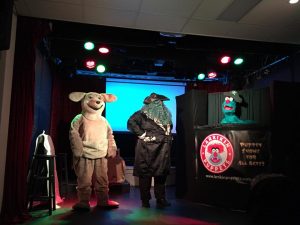 Book Now on 3399 3333 or Book Online Now at www.studiotheatre.com.au
Duration: Approx. 1 hour (No Interval) .
Entry Cost: $15 (+$2.95 Transaction Fee)


Performers: Damien Lee, Jo Castle, Trevor Jones, Brett Hansen (puppeteer).
Audiovisual and lighting: Bradley 'Sparky' Clarke.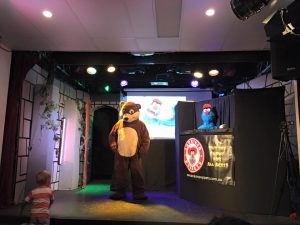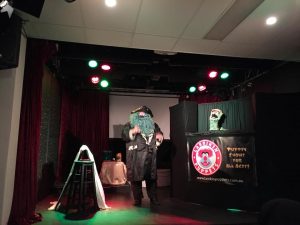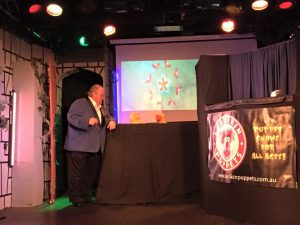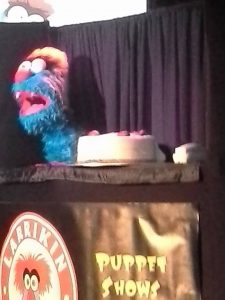 You can read more about The Super Weekend Show at The Studio Theatre & Cafe's page about it:
http://sa2.seatadvisor.com/sabo/servlets/TicketRequest?eventId=100787676&presenter=AUSTAGEDOOR&venue=&event=