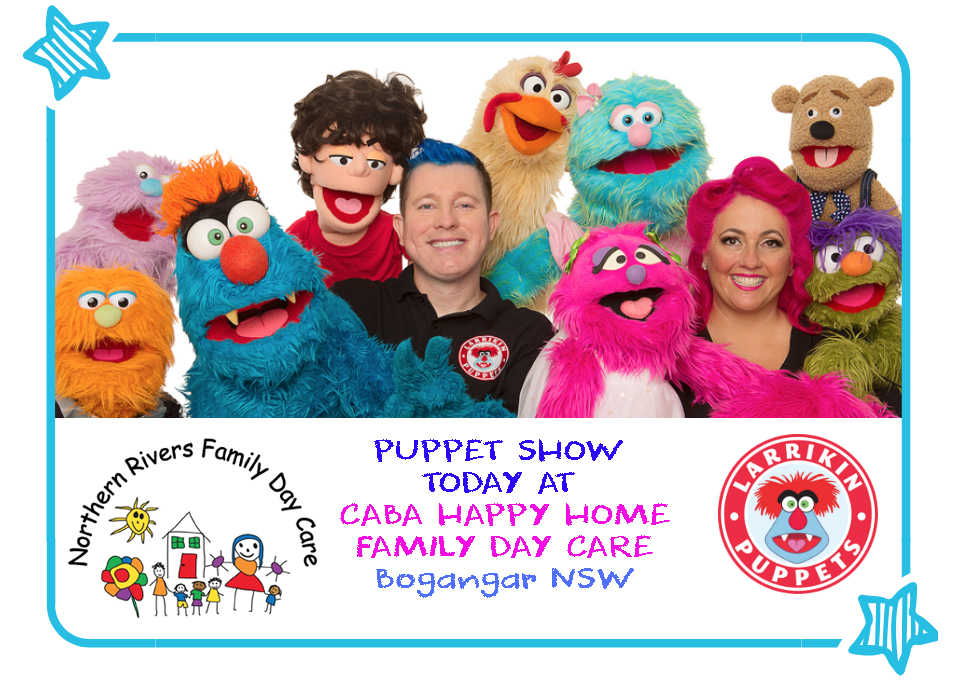 On Thursday, 7 February 2019 we're heading down to Bogangar in Northern NSW to perform a fun puppet show at Caba Happy Home – part of the Northern Rivers Family Day Care scheme.
If you'd like a puppet show at your childcare centre or family day care, visit us at https://www.larrikinpuppets.com.au/childcare-and-kindies/

Since our formation in 2012, Larrikin Puppets has performed at many childcare centres and kindergartens including all Avenues and Guppy's Early Learning Centres, a large number of C&K and Goodstart Early Learning Centres, and many other independent centres and kindys.
We've completed three months of professional development in the USA, which included performances and advanced training with Jim Henson puppeteers from The Muppets and Sesame Street.
We also perform in shopping centres, libraries, council festivals and schools all over South East Queensland and Central Queensland, and have performed puppetry on such children's TV shows as Totally Wild, The Bureau of Magical Things and Juiced TV.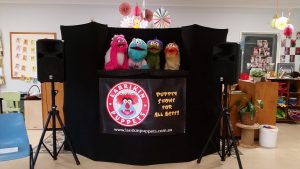 We present a colourful and
exciting
puppet show for childcare centres
, featuring zany Muppet-style characters performing age appropriate songs, skits, jokes, games and live interaction with the audience. The puppets encourage the audience to dance, sing and play along. There's also a "How the puppets work" demonstration at the end.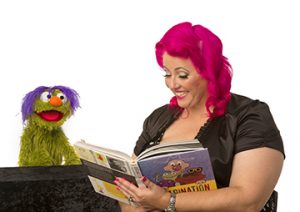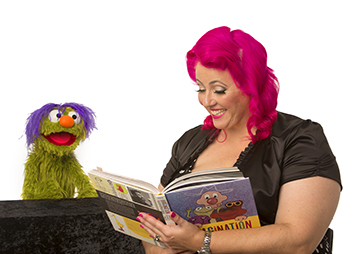 We also offer our
Story Time puppet show
featuring a story book by one of three Australian children's authors – read by Elissa with puppets demonstrating active listening and engagement, plus a story sing-along. Please let us know if you'd like us to present our story time show.
Total duration: 45 minutes.
Cost Options:
$450 – Two performers; Brett Hansen and Elissa Jenkins.
Same price for regular puppet show and Story Time puppet show.
$350 – One performer; Brett Hansen.
For those with a smaller budget we offer a simpler show with just one performer (myself) without the female characters.
Cost Covers:
– Two performers ($450) or One performer ($350).
– 30 minute puppet show of songs, games, jokes and comical interaction with the audience.
– 5 minute "How the puppets work" demonstration.
– 10 minute puppet meet-and-greet / Photo opportunity.
– Time allowance for travel to and from venue.
– Load in, set-up and pack-down of the puppet stage, props, puppets and sound equipment.
– Rehearsal time prior to the event.
– Quality characters.
– Quality puppetry.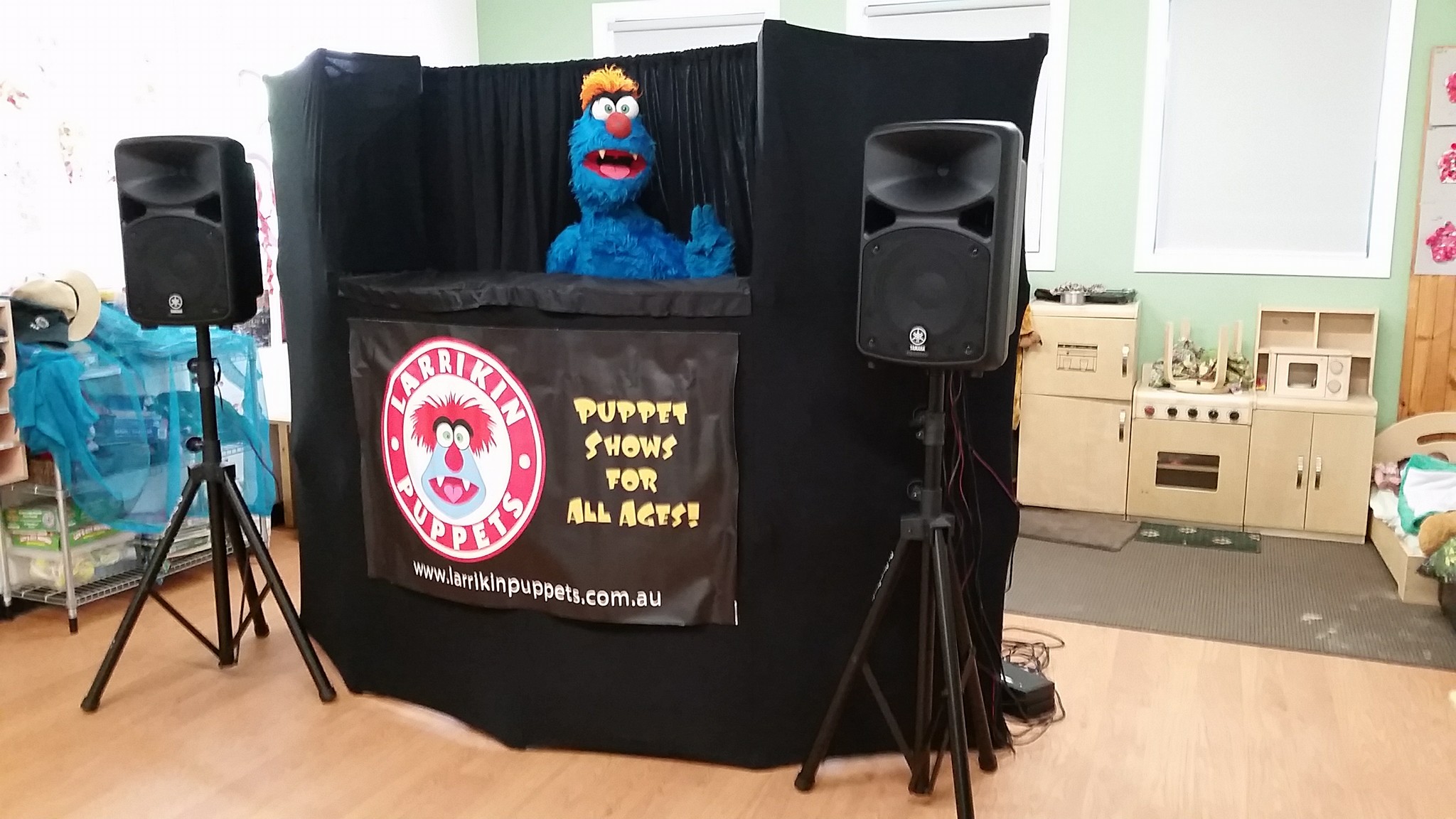 Our puppet stage is 2.5 metres wide, plus the two speakers – making our front of stage roughly 3 metres to 3.5 metres in total. We use about 1.5 to 2 metres behind the stage to set up our puppets, props, seat and ourselves for performing. We use one powerpoint.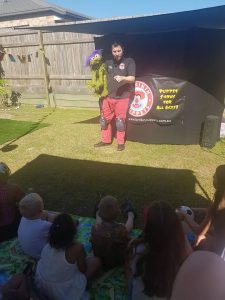 Blue Card and Insurance:
Brett's Blue Card number is 1161011/3, Elissa's is 690261/3. We have public liability insurance through Duck For Cover Entertainers Insurance.