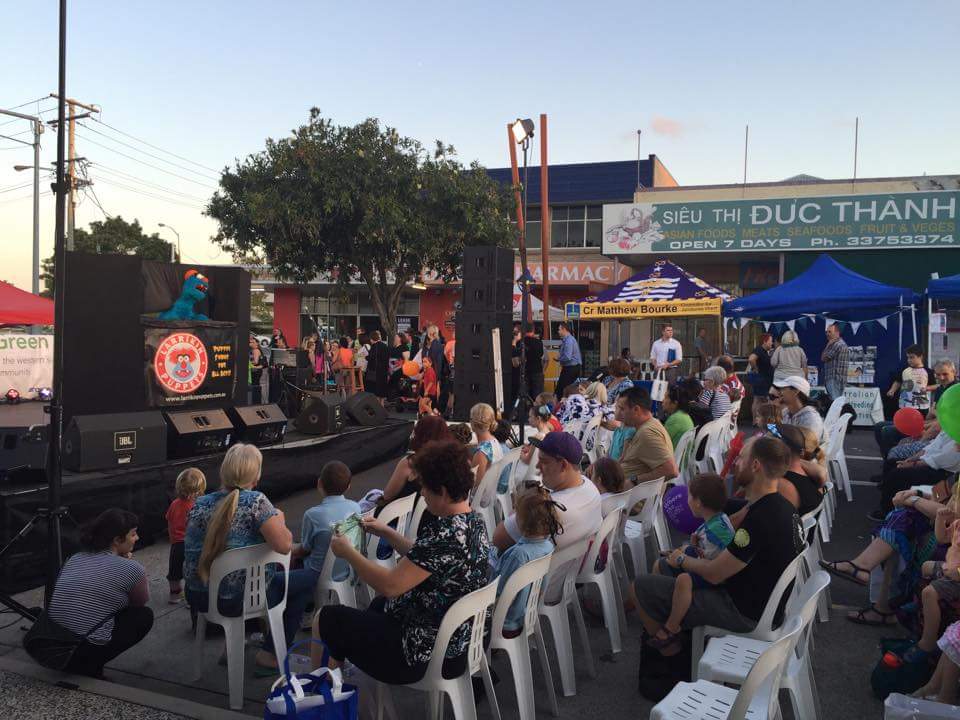 New Announcements:
Goodstart Early Learning Centre in Fortitude Valley have booked a puppet show for the kids on the 9th of March.
Troggg will be the MC at the official media launch of the 2016 Ipswich Festival in March, where he will be introducing Mayor Paul Pisasale. A month later, we're performing two puppet shows at the festival.
Larrikin Puppets will be performing a family puppet show at the Chrome Street Fiesta – A free community festival held in the Salisbury Industrial Estate on Saturday, 12 March.
After the success of recent seniors' puppet shows at two Probus Clubs, Troggg and the gang will be performing at St. Paul's Villa Hostel, Rainworth in April.
For all gig listings, please visit our Gig Calendar here: http://www.larrikinpuppets.com.au/gig-calendar/
And follow the drop down menus for details on how you can book a puppet show or puppet MC for YOUR event! 🙂